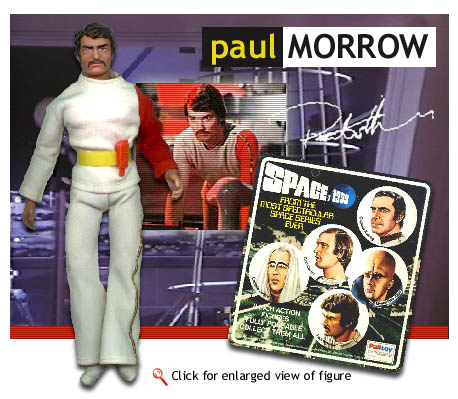 Paul Morrow was Moonbase Alphas' beefy second in command. The Mego figure is a dead-on likeness of the actor
and Paul is probably the second hardest figure to get. For some reason, Paul Morrow did not appear in the second season and it was explained he had died somewhere in between the seasons.<.
Prentis Hancock has appeared in various TV shows and movies, of note are "Doctor Who" and the film the "Monster Club" with John Carradine. His
likeable portrayal of Paul was missed during the second season of this Gerry Anderson production.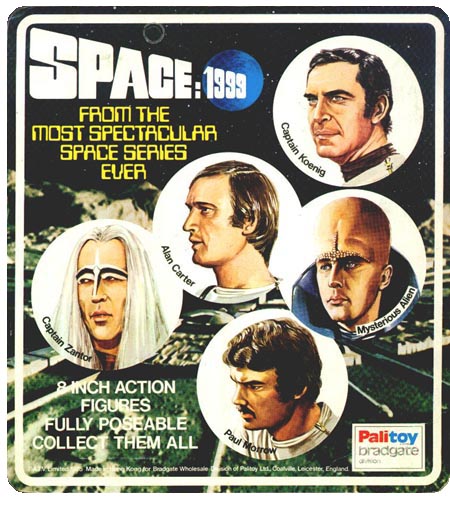 Paul Morrow: Original Accessories and Known Reproductions