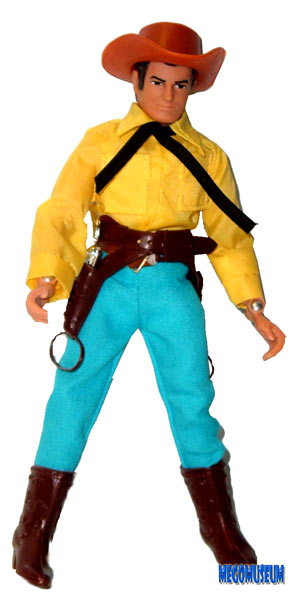 Tex Willer, the heroic ranger who is also leader of the Navajo Indians (thanks to marriage) has been a best selling comic in italy
since 1948.
The Mego Tex Willer Figure is a clever reuse of existing Mego parts, such care is taken in the presentation that it doesn't really show.
His head was also used for  Removable Cowl Batman ,  Bruce Wayne and the Mystery Pilot, the hat, belt and outfit pattern were recycled from the American West line (albeit the colours on everything are different). .

The Mego Bruce Wayne Sculpt got around!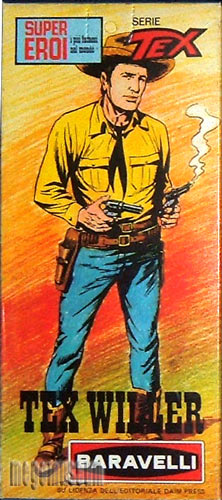 The Tex Willer packaging is some of Mego's finest work, like a lot of foreign product it not only carries the Baravelli Logo but the
Mego logo as well.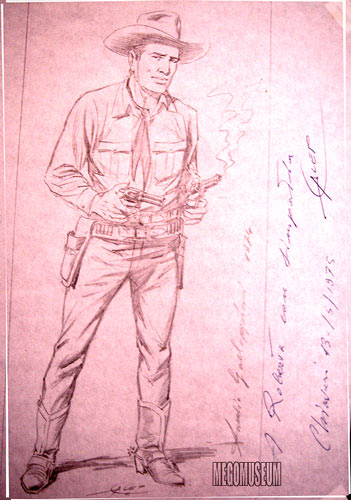 Holy Cow Dept: Courtesy of Super Collector Rudy Zerbi we have the original Tex Willer Box art as drawn by Galep. Truly one of the
cooler discoveries of the last ten years. Many thanks to Rudy for sharing this wonderful piece of Mego history.
Tex Willer: Original Accessories and Known Repros