Ultraman Leo was a character that followed in the line of the popular Japanese Ultraman television series, each season would see a new successor to line. Leo was the last of the Ultra series produced in the 1970's.
According to collectors, the figure was released in 1974 by the company Miura Toy and there is a belief that there are more figures in the line although none have surfaced. Miura Toy was not known traditionally for action figures.
What's wonderful about this figure is he has many attributes of the World's Greatest Superheroes line from 1974 including the suit material,. a type one body and a removable cowl.
Our Ultraman Leo figure is missing a chest piece, if anyone has it please contact the Museum for a large cash reward.
Back of the cowl.
The Mego Corp stamp on the body.
Back of the outfit, note the very early use of Velcro to secure the chest piece.
Detailing of the gloves.
The head underneath the cowl doesn't much look like Gen Otori played by actor Ryū Manatsu, it's possible that the head is meant to generic. Especially if this was supposed to be a series. Collectors have found this figure loose clad in a pair of trunks (see below)
Close up of the great cowl.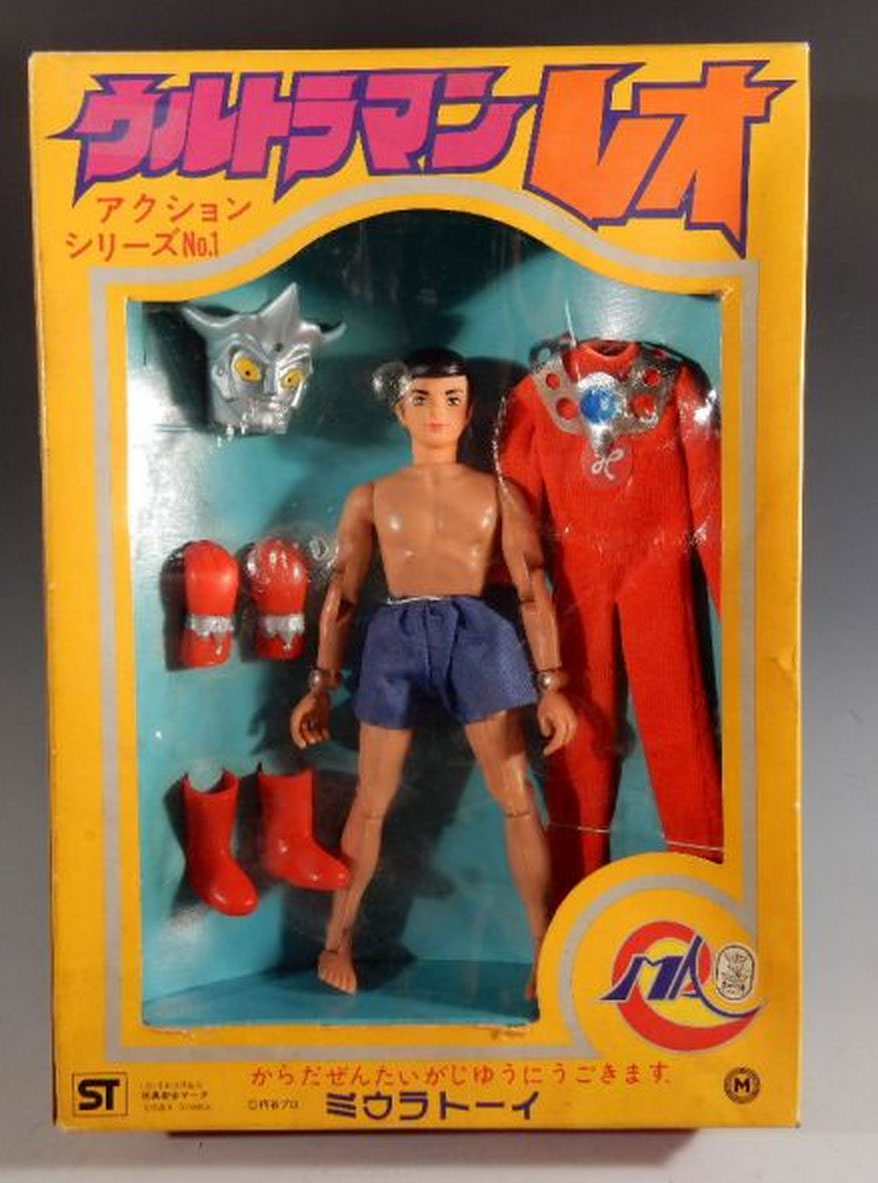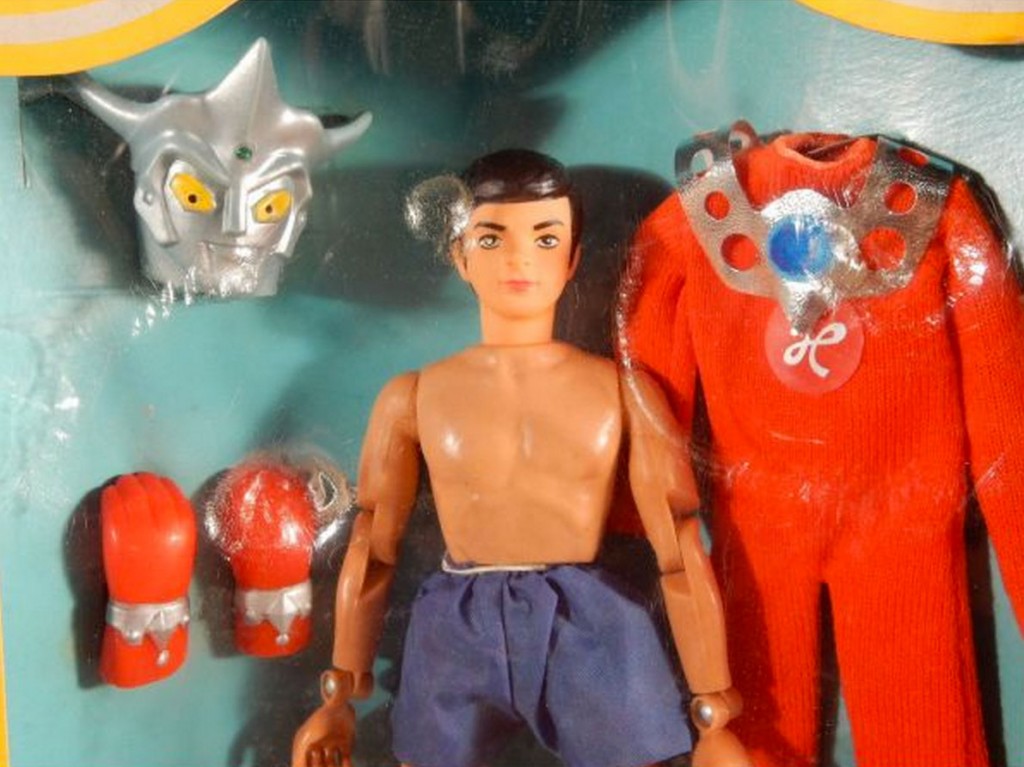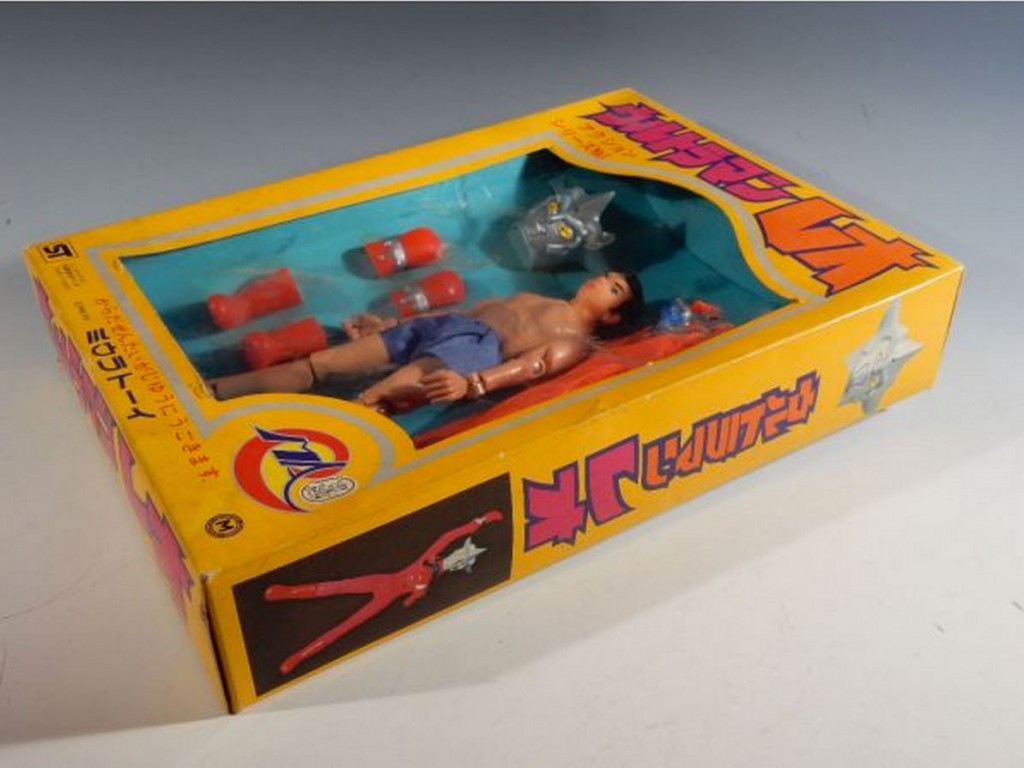 If you one of these for sale PLEASE CONTACT US!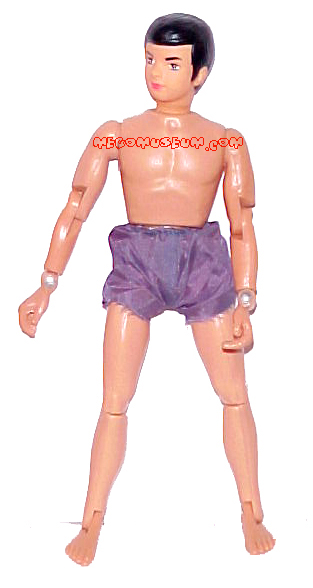 The dolls blue shorts are as Mego as his type 1 body. The whole suit and doll concept apes the then popular Takara Henshin Cyborg series.
According to the good folks at Kimino My House,is that all that is "supposedly" known is that there were possibly three characters produced. All the characters were quite minor and from different TV shows that were popular at that moment. Possibly Kamen Rider X was another figure.
That would maybe explain who Mr. Red Shorts in the picture below (photo from the collection of Guy Redwing)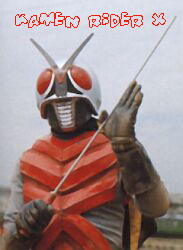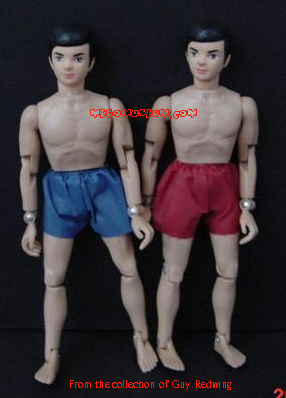 Many thanks to Guy Redwing for his terrific input.