Cyberman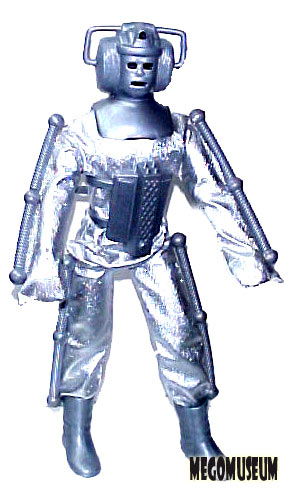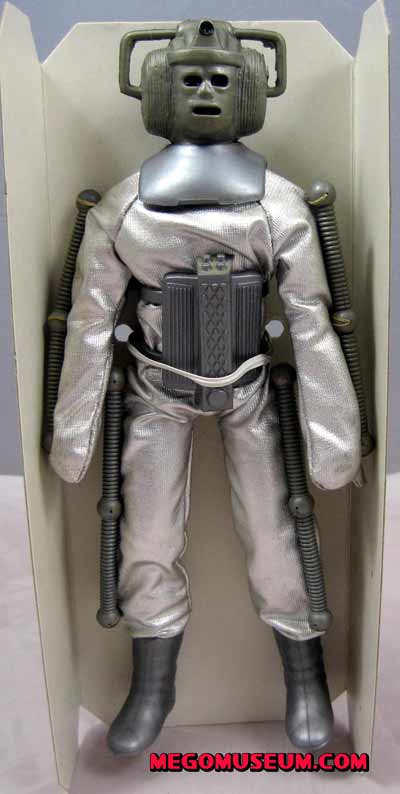 The Cyberman have been menacing the Doctor since the first incarnation of the Doctor and their look has changed with almost every appearance.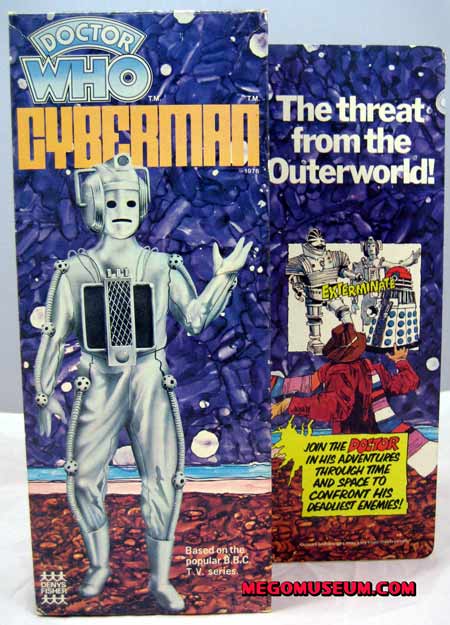 The Mego Version more or less reflects the uniform style used in episodes such as "Invasion" or "Revenge of the Cybermen" but for some reason a cute button nose was added.There are a lot of nice details to the figure such as the hoses sewn on to the suit and the chest piece. These nice details and it's unique silver finish make the doll extremely fragile.
Mint loose Cybermen are a rarity as the outfit couldn't stand gentle play without falling apart, a shame for such a nice figure.