The Tardis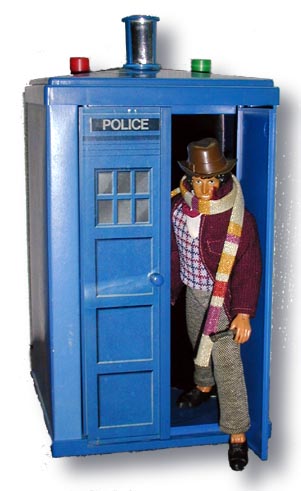 The Doctor's time machine T.A.R.D.I.S (Time and relative dimensions in Space) was given the mego treatment as a playest.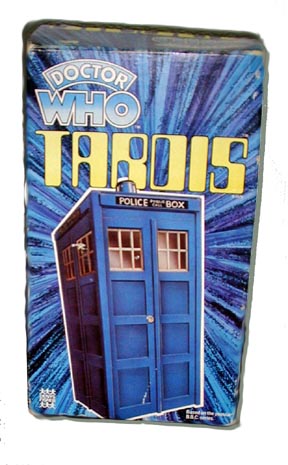 The Tardis was given the Mego Star Trek transporter room treatment similiar to the UK release, it's a large chamber that you can make the Doctor appear and reappear.
The Tardis can be found boxed quite a bit but it's fragile outside (Cardboard) makes it hard to find mint/complete.