Flash Gordon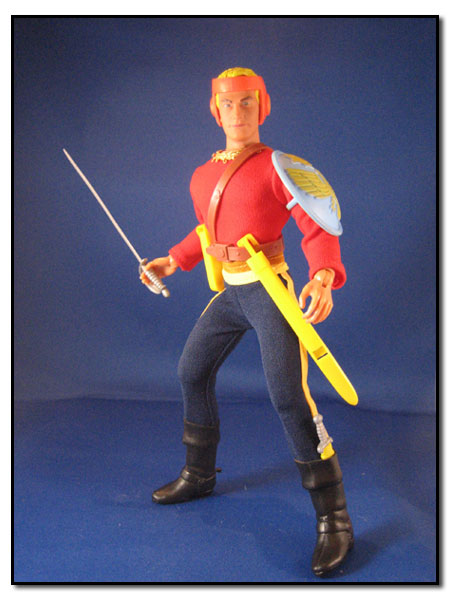 Mego Flash Gordon
The Mego Flash Gordon has a great sculpt and like all of the figures in this series he comes with oodles of accesories.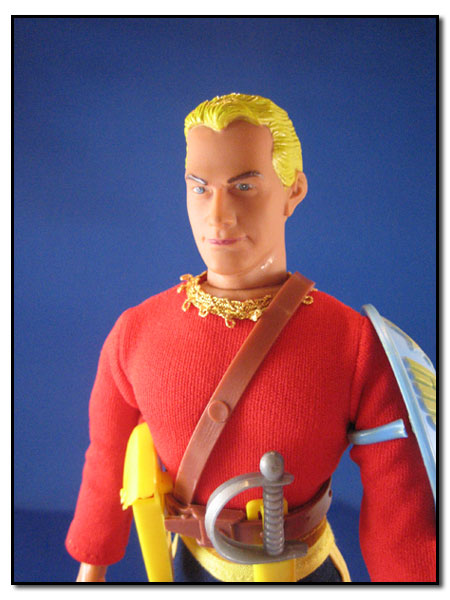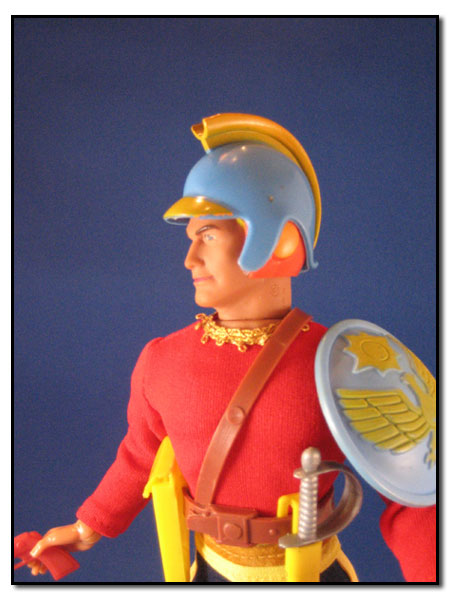 Pics of Rob Chatlin's collection by Scott C Adams. Thanks to Rob for helping get all of this accessory information straight. Here is a detailed list of what every Mego Flash Gordon should have:
MEGO FLASH GORDON
One piece Suit w/belt
2 Rubber Boots
Bandolier with Attached Belt
Shield (w/ handle on back)
Sword w/ Curved Hand Guard and clip-on Sheath
Yellow Holster and red Gun (with flap)
Boot Knife w/ Sheath
Red "Wrestling" head gear
Blue Helmet .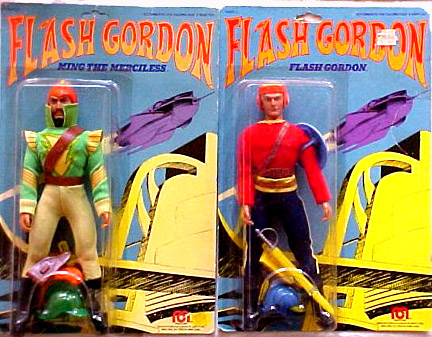 The Flash Gordon card art was no slouch either obviously using some of Raymonds original work.
Below is a pic of the known boot variations, as you can see some have a green sparkly look the them as opposed to flat black.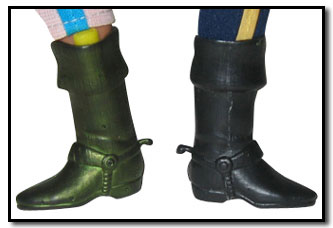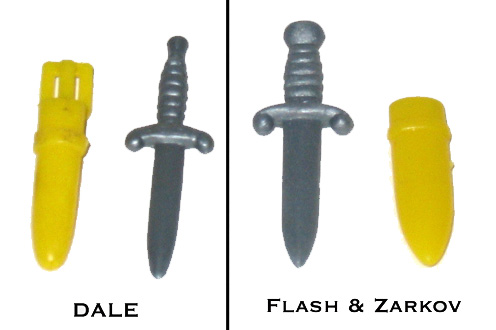 This Different Daggers in the series, note that Dale's is smaller and more "Feminine".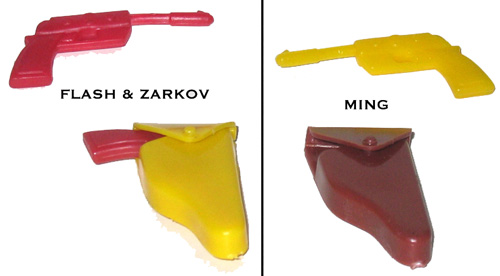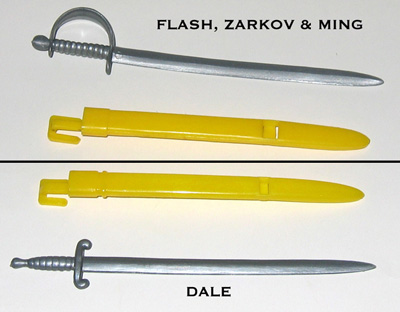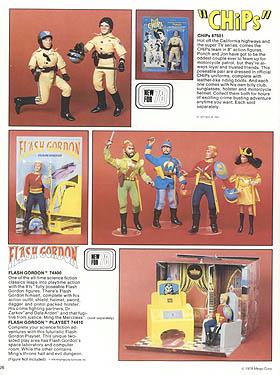 Click on the Pic below to see Flash Gordon in the 1978 Mego Catalog