Flash Gordon Gallery
The Mego Flash Gordon line was supposed to be the begining of the era of 10" figures. Sadly the other planned release in this format (Logans Run) were cancelled and Flash Gordon became the sole 10" releases in North America. Mego Doctor Who utilized the 10" format but only in Europe and Australia. But make no mistake, Flash Gordon is one of the finest sets of figures in Mego history.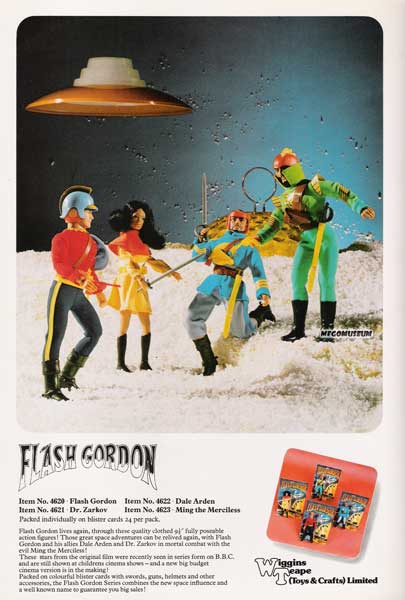 This shot from the Wiggin Teape Catalog shows wonderful prototype card art that differs greatly from the final.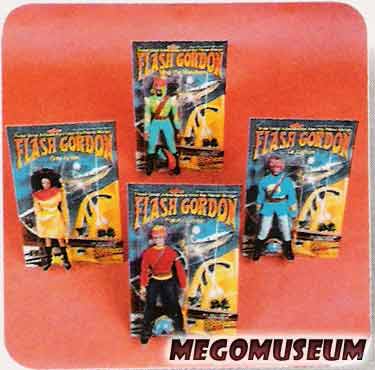 The figures come with a great deal of extras and are hard to find loose & complete. Luckily carded figures are still reasonably priced when found.