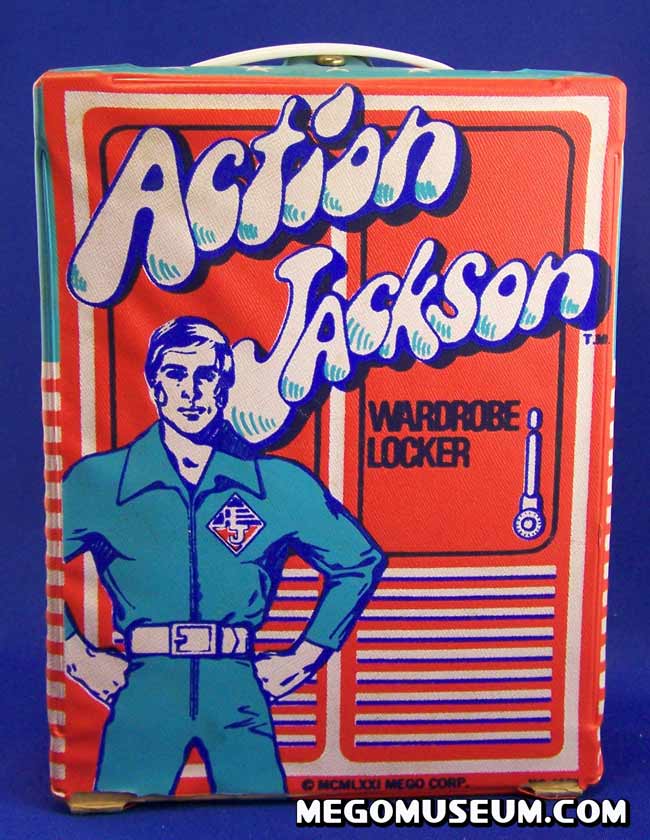 Newly discovered is this rare and never before seen Action Jackson Wardrobe locker. This was produced by a company called "Multiple Toys" and uses the AJ graphics on it's silkscreened vinyl surface.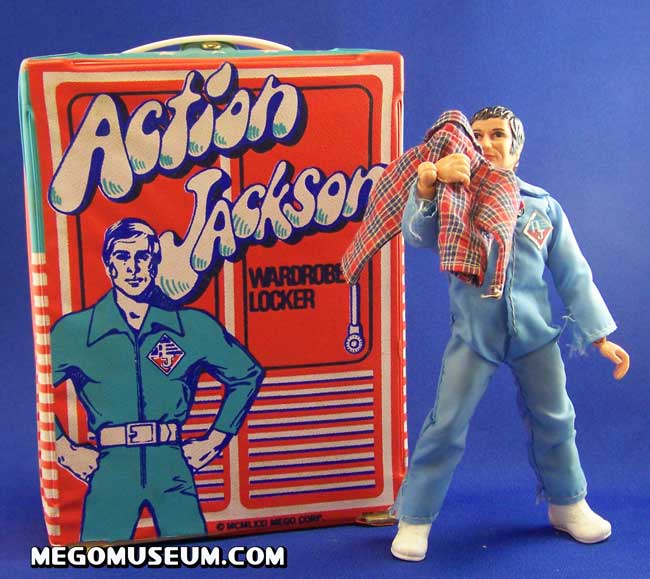 Aj stands next to it for a size comparision, as you can see it's much smaller than the typical carry case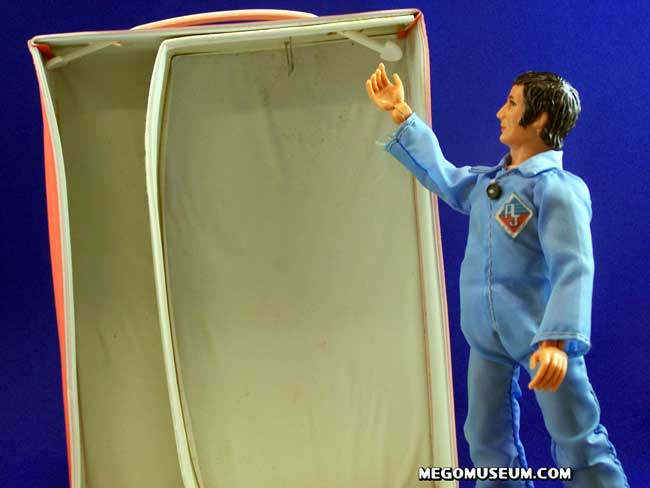 The interior reveals what looks like a hanger, obviously this wardrobe locker is missing pieces. Hopefully a complete example will someday surface.