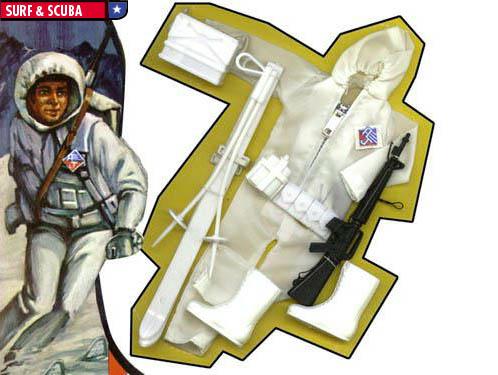 White hooded nylon jumpsuit, white pouch belt with canteen, skis.
poles. white AJ army boots, M-16 (variation is white), backpack with
radio headset.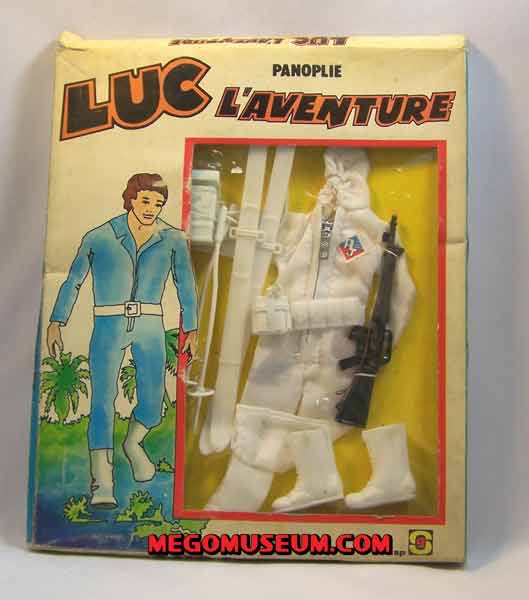 Action Jackson was known as "Luc L'Adventure" in France, above is a boxed Ski Patrol outfit for Luc. No boxed Luc action figures have been unearthed as of yet but they must be out there.