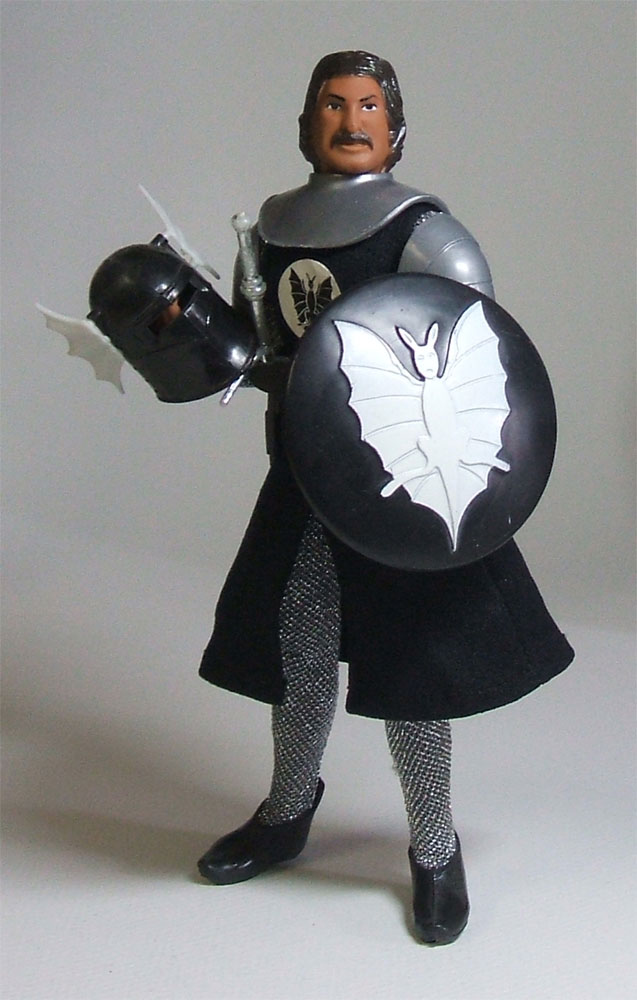 This is about as close to the Monty Python version of the Black Knight as it gets, which only enhances his status as one of the coolest Megos.
He comes with black scabbard belt, helmet with white bat-wings,shield with bat symbol, shoulder plates, and a sword with very thin hand-guard.
Again, Mego Robin-style booties for shoes, black this time. He has same head as Mego Wild Bill Hickock , which is a big drawback. In comparison to the heads that were crafted for the other three knights, he's just…well. He's a tiny-headed redneck with a big mustache. Good thing his helmet totally kicks ass.
The Super Knights were only released in these deluxe window boxes.Each had the same painted cardboard insert and the figures were secured to the insert with white twist ties.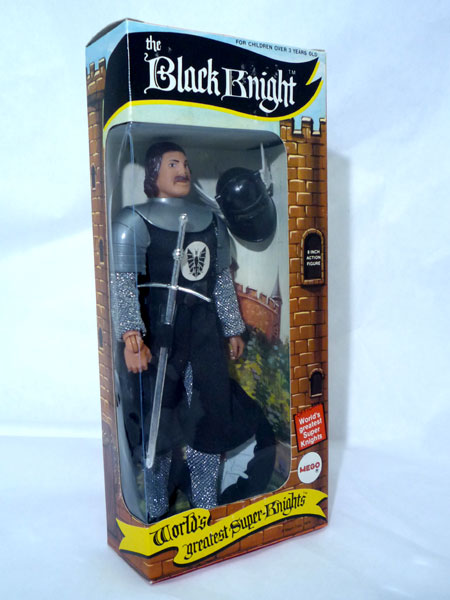 The box backs feature photographs of early production samples of the figures with shiny metallic finish on the armor. Note the distinctly different bat insignia on the tunic.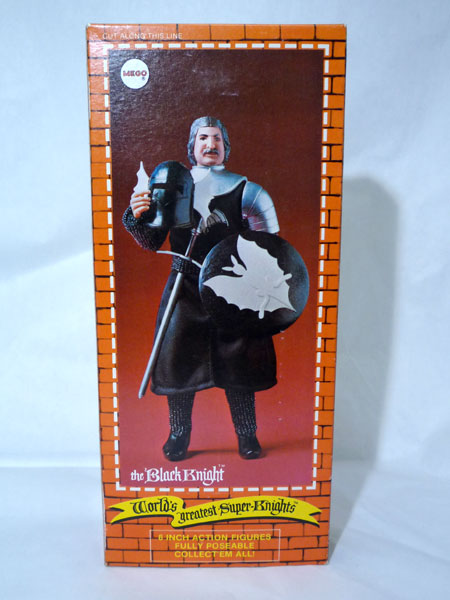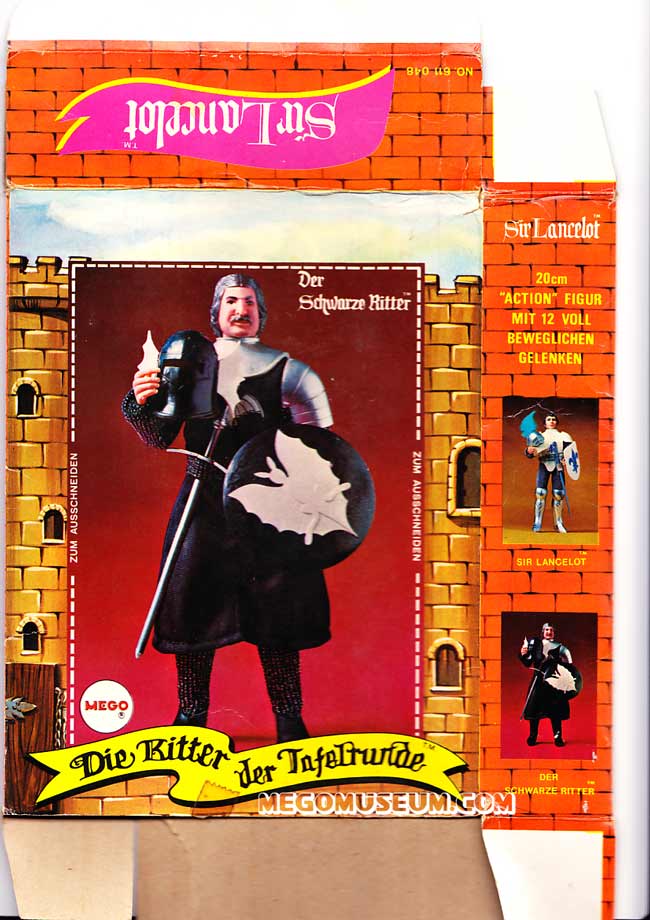 In Germany, four of the Super Knights were offered in two-packs, Launcelot was packed with the Black Knight. Scan courtesy of Gerhard.
Black Knight: Original Accessories and Known Repros