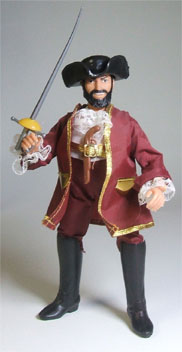 Famed Pirate Edward Teach AKA Black Beard understood the power of image and reputation. So fearsome was he that he would become a legend still known worldwide some 300 years after his demise.
It makes perfect sense that Mego would add this legendary figure to their Pirate line.
Mego chose to use the so called "Fat Body" for Black Beard, creating a more imposting figure. He came equipped with a sword, a hat and two pistols. Black Beards head would later surface on a figure known as "Judah Maccabee" which was sold exclusively in religious orientated stores.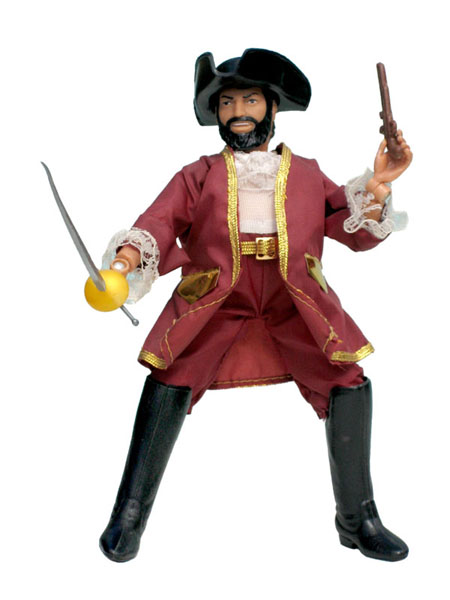 The Super Pirates were only released in these deluxe window boxes.
Each had the same painted cardboard insert and the figures were
secured to the insert with white twist ties.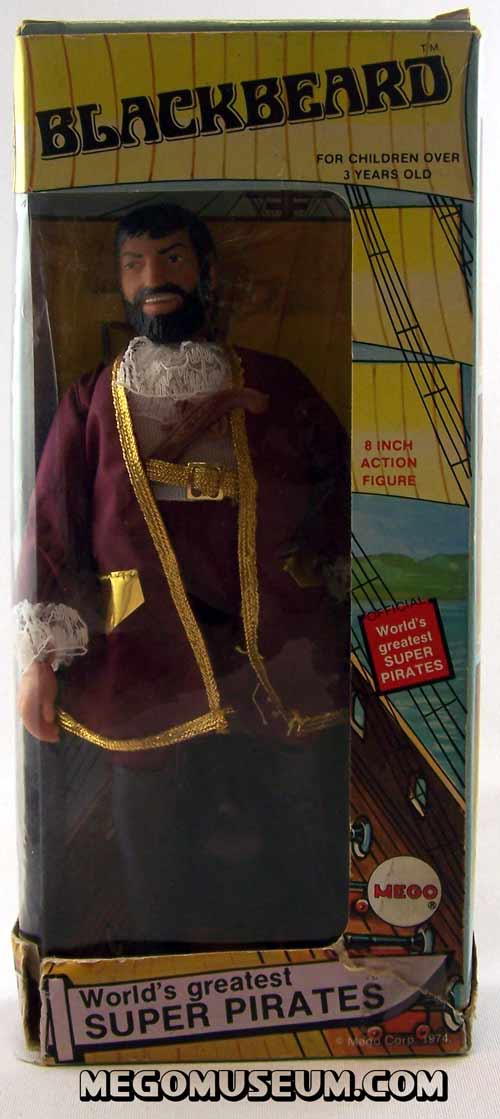 The box backs feature photographs of early production samples
of the figures with shiny metallic finish on the armor.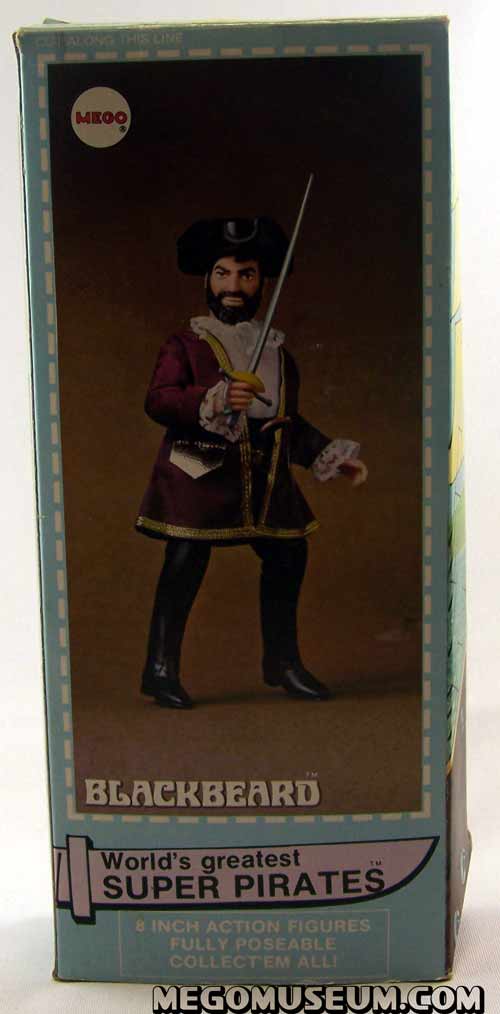 The Super Pirates were oalso released abroad by Toltoys (Australia) and Marx (Europe and UK), they are thought to have been better received in those areas.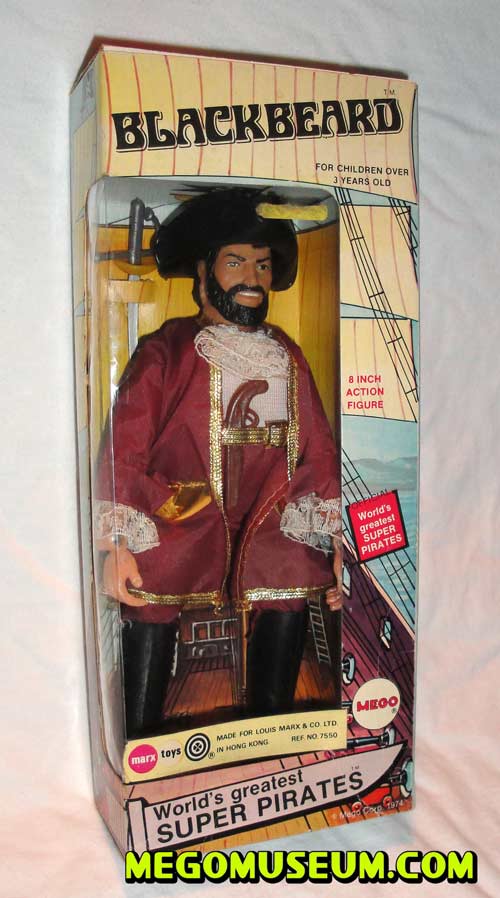 Above is a Marx version of Black Beard, no packaging variations exist, the box is merely stickered.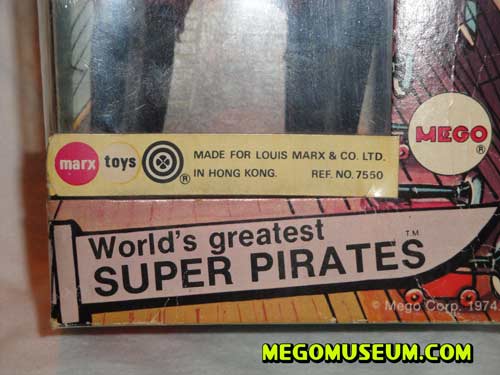 A close up of the Marx sticker.
BLACK BEARD: ORIGINAL ACCESSORIES AND KNOWN REPROS