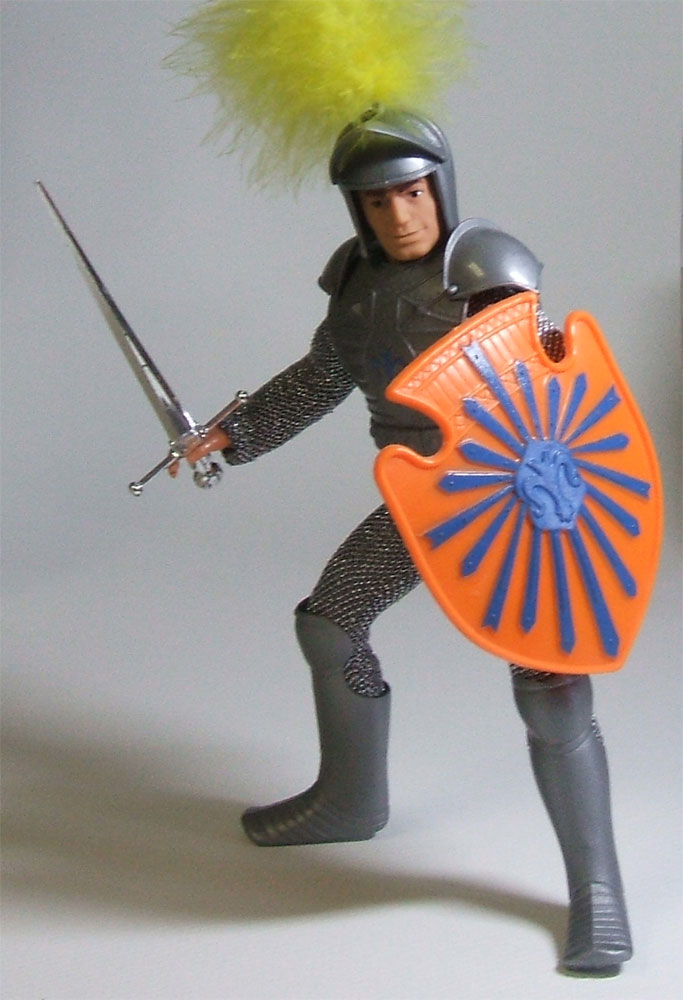 Sir Galahad, Ivanhoe, and Mego Lancelot come in sealed body armor. That is, the two halves of his torso are glued together, so it cannot be removed except with the utmost care, an Xacto and some Super-glue. Considering the short run of these figures, it is notable that they come on both body types.
Galahad has a yellow feather on top of his helmet, which is a NICE piece of work. Comes also with belt/scabbard.
Galahad's head was so handsome they used him for Will
Scarlet and Palitoy Zorro.

The Super Knights were only released in these deluxe window boxes. Each had the same painted cardboard insert and the figures were secured to the insert with white twist ties.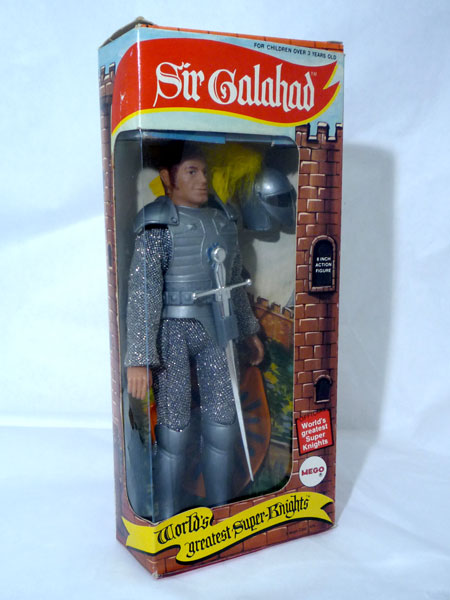 The box backs feature photographs of early production samples of the figures with shiny metallic finish on the armor.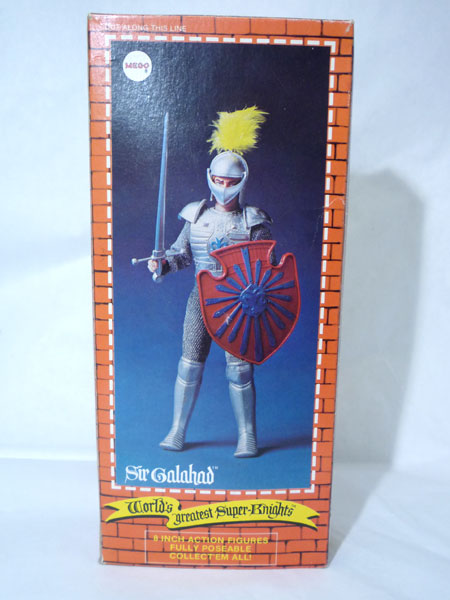 Galahad: Original Accessories and Known Repros