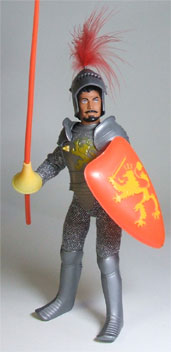 Ivan doesn't have a sword, but has his jousting lance instead. Ivanhoe is the only Mego to get his own Jousting Horse. Sadly, they were only produced in Europe. The little yellow hook-thing on his right breast is a lance rest, a standard feature on your better models of knight armor throughout history.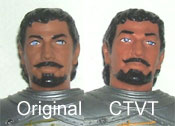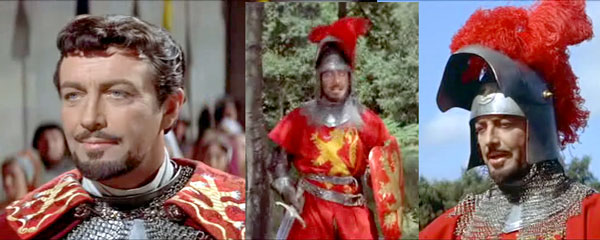 It seems clear that Mego's Ivanhoe design was based on the costume and likeness of Robert Taylor in Knights of the Round Table (1953 MGM) in which he played Lancelot. Taylor played the title character in 1952's Ivanhoe, but in less regal costuming.
The Super Knights were only released in these deluxe window boxes. Each had the same painted cardboard insert and the figures were secured to the insert with white twist ties.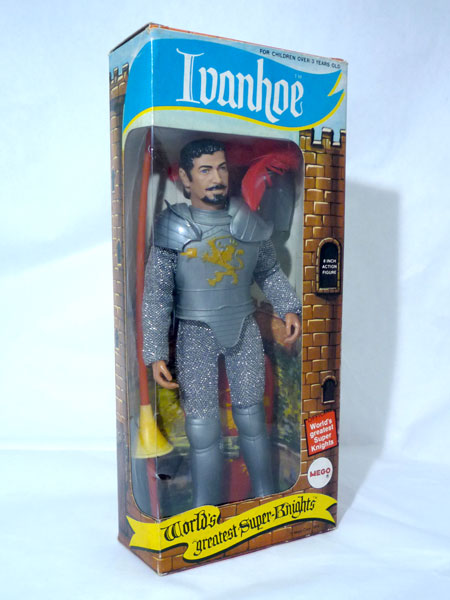 The box backs feature photographs of early production samples of the figures with shiny metallic finish on the armor.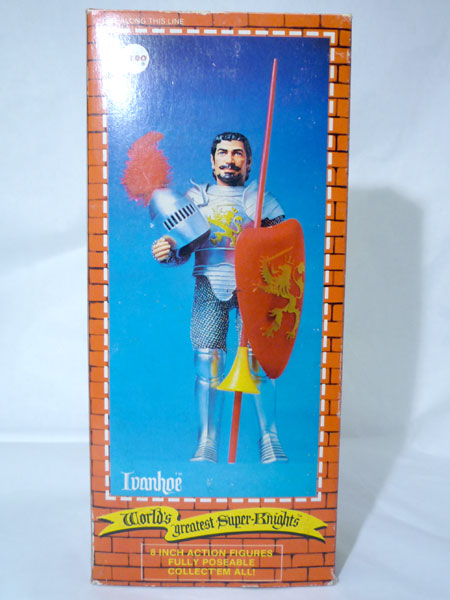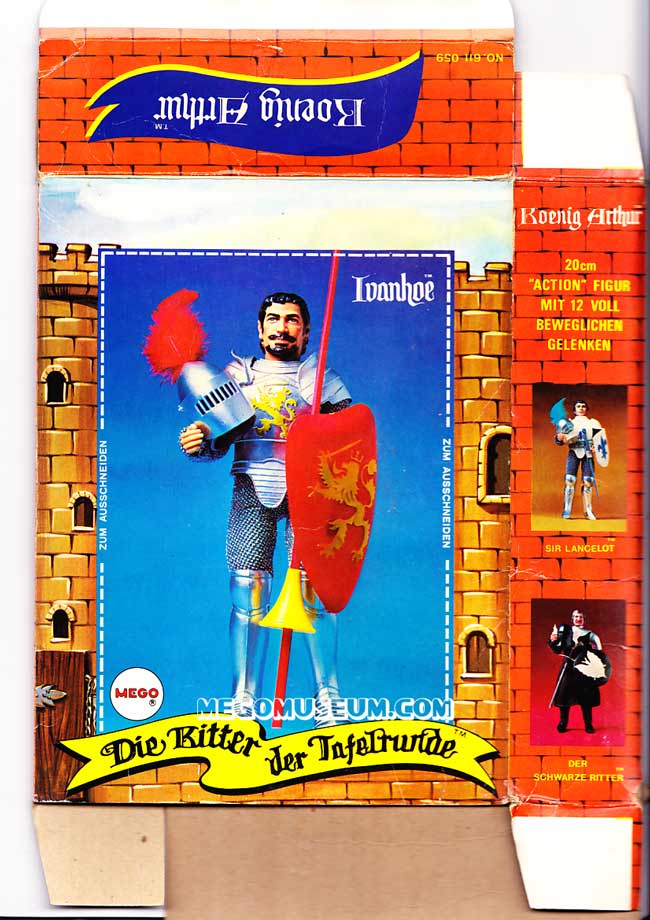 In Germany, four of the Super Knights were offered in two packs, Ivanhoe was packed with the King Arthur. Scan courtesy of Gerhard.
Ivanhoe: Original Accessories and Known Repros