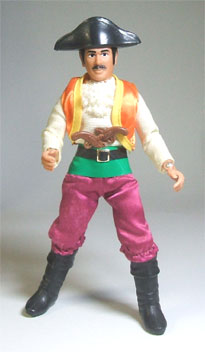 Like Blackbeard before him, Jean Lafitte was a real historical figure and an interesting one to boot. Lafitte was not only a privateer, smuggler and pirate but something of an American hero as he helped protect Lousianna from the British in 1815. By the time he was killed in battle in the 1820s, it symbolized the end of piracy, truly he was one of the last of his kind.
Mego's head sculpt resembles depictions of Lafitte in his life, eventhough he has been portrayed in film by Yul Brynner and Fredric March, the sculpt seems wonderfully generic in this case (unlike the super knights).
The Mego Jean Lafitte figure comes with two pistols but no sword, in terms of rarity he has always been the most elusive and hardest to find of all the boxed pirates.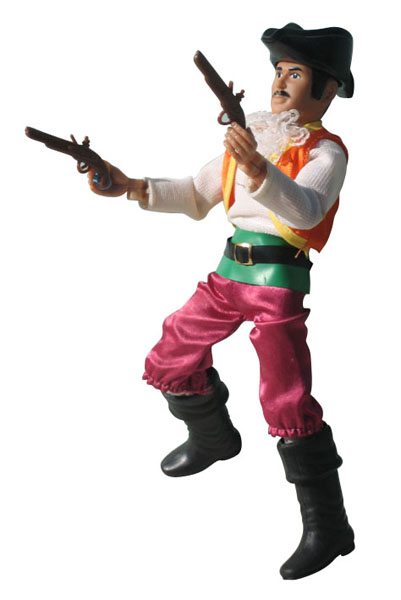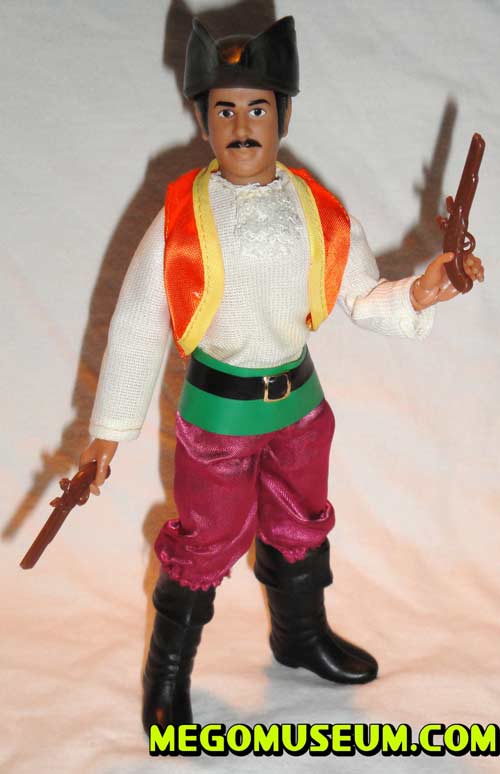 Type 2 Jean LaFitte is mostly found in foreign markets, like this Jean that came from Australia.


The Super Pirates were only released in these deluxe window boxes.
Each had the same painted cardboard insert and the figures were
secured to the insert with white twist ties.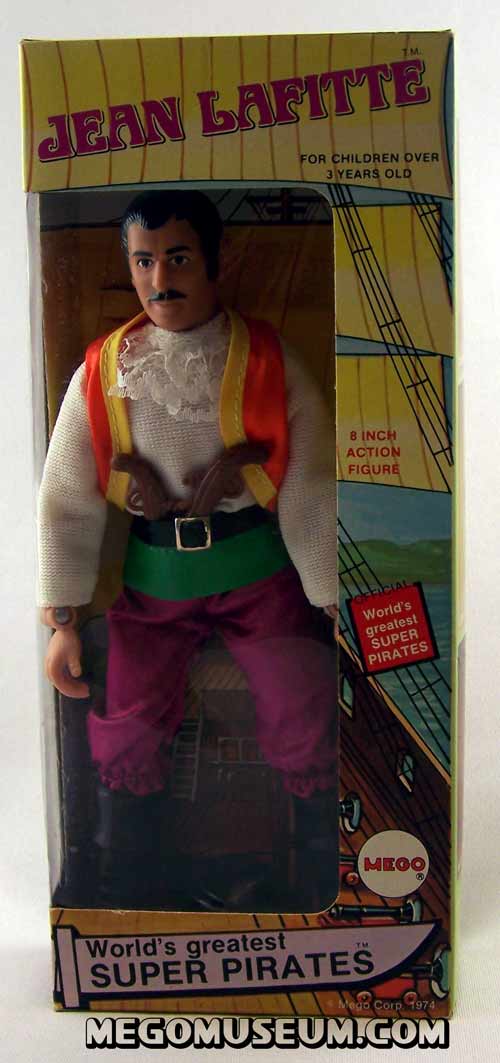 The box backs feature photographs of early production samples
of the figures.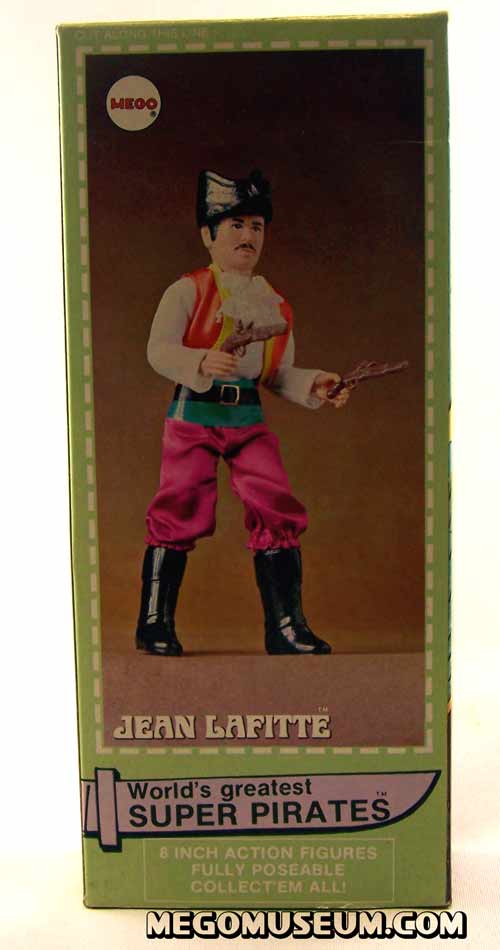 The Super Pirates were also released abroad by Toltoys (Australia) and Marx (Europe and UK), they are thought to have been better received in those areas.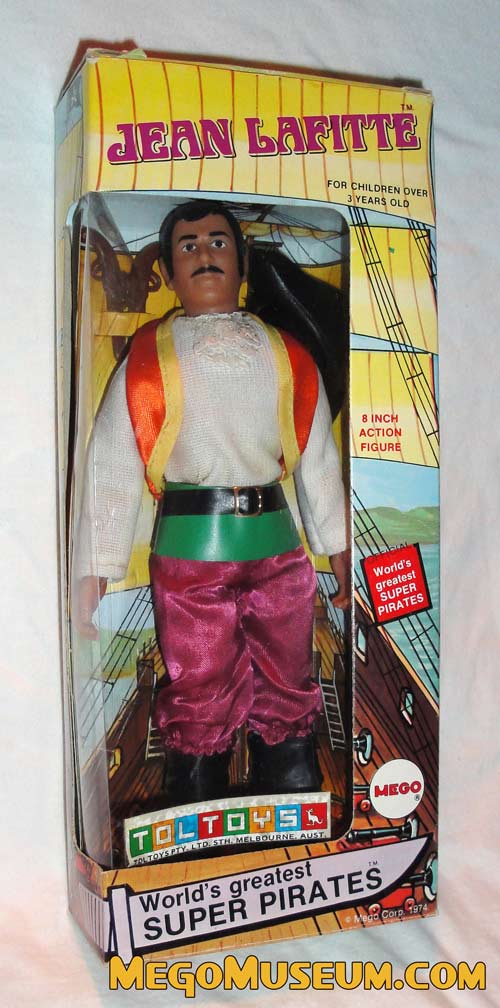 Above is a Toltoys version of Jean Lafitte, no packaging variations exist, the box is merely stickered.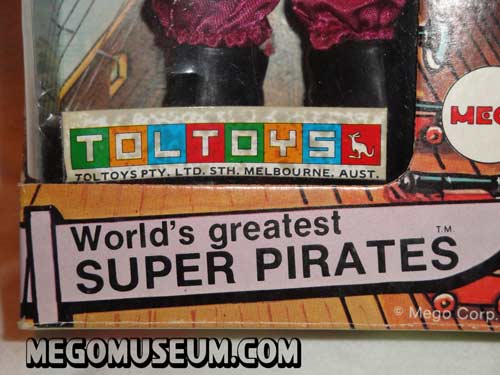 A close up of the Toltoys sticker.
Jean Laffitte: Original Accessories and Known Repros