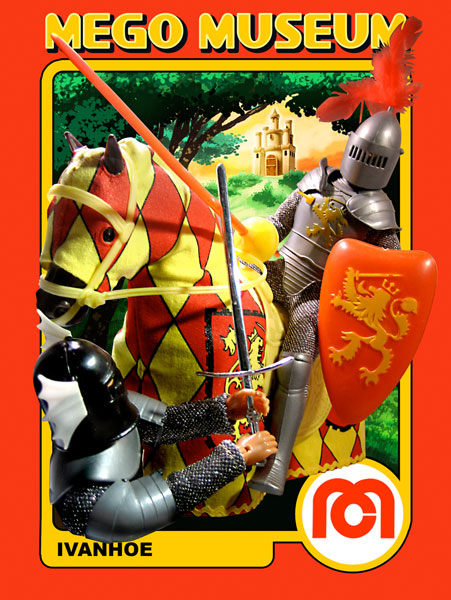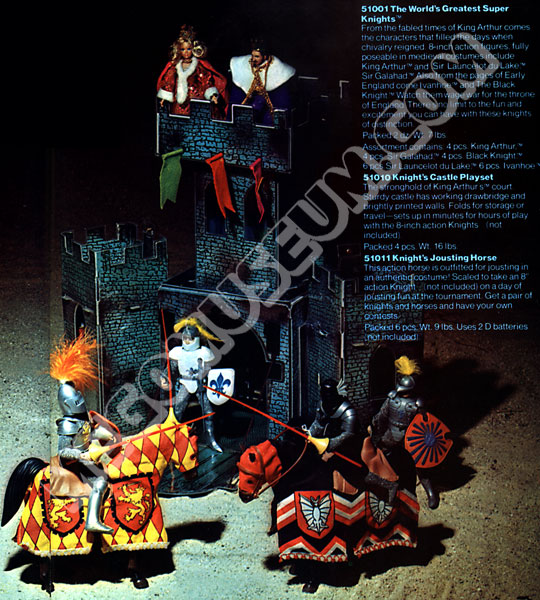 The Jousting Horse was shown in the 1975 Mego catalog (with the Castle Playset that would be produced as the Witch's
Castle Exclusive for Wizard of Oz), but never produced in the U.S. It has since been discovered in Europe, where
Knights were understandbly more popular, as advertised in the '75 Baravelli catlog.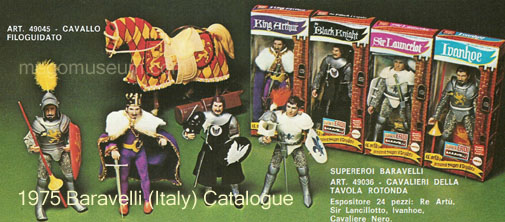 Mike J's Jousting Horse is a Mego collectors dream find.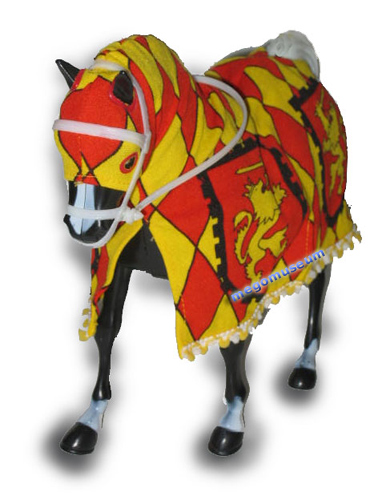 Below Kate provides us with further proof that the horse blanket was indeed released, though er photo shows the horse's blanket on a non-mego Horse. (The Jousting Horse appears to have been the stock Mego Action Stallion)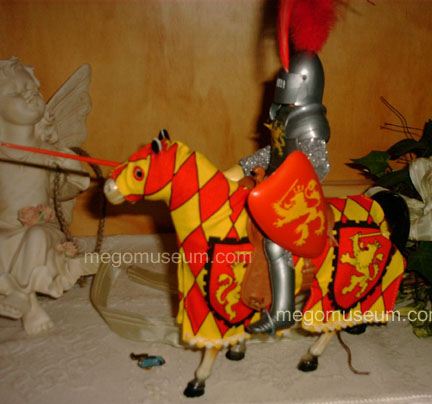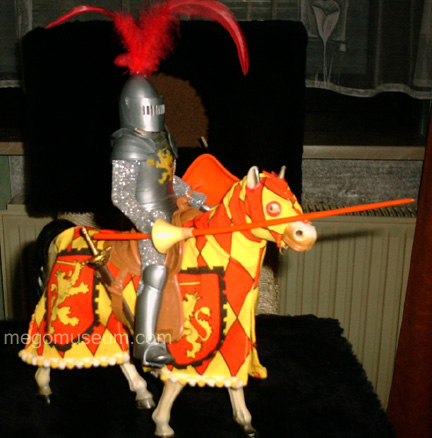 Hopefully a complete or even a boxed one will surface, excuse me but I'm going to go search for "Guenivere" on ebay.de