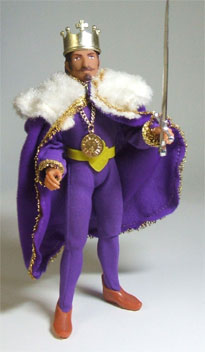 King Arthur comes with a silver chromed crown, faux fur-lined cape, crest-embossed plastic yellow belt, sun symbol necklace and broadsword. Uses same head as Mego Buffalo Bill, but his brown hair. Arthur's shoes are brown versions of Robin's slippers.


The Super Knights were only released in these deluxe window boxes.
Each had the same painted cardboard insert and the figures were
secured to the insert with white twist ties.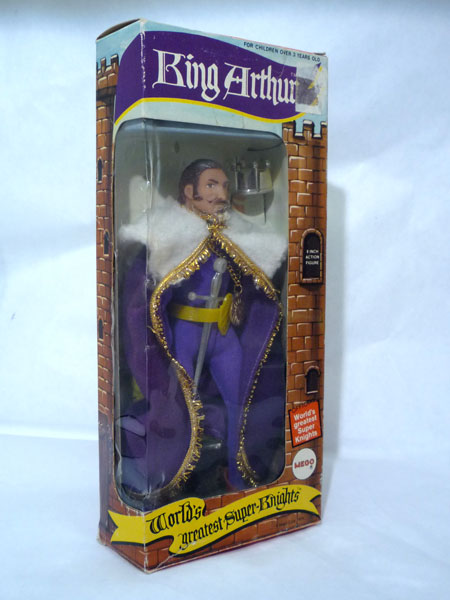 The box backs feature photographs of early production samples
of the figures. Note Arthur's elastic belt, plain medallion, gold
slippers and gold painted crown.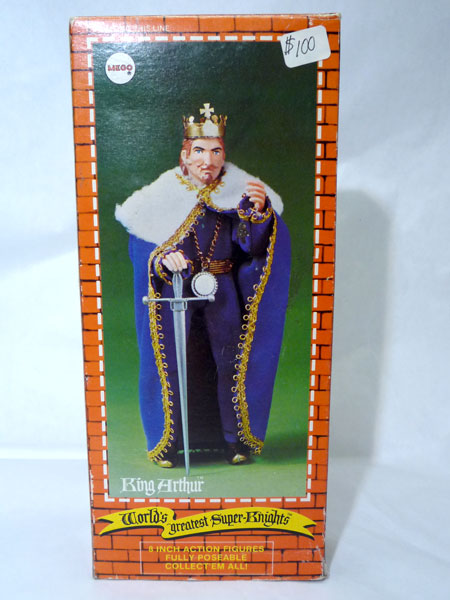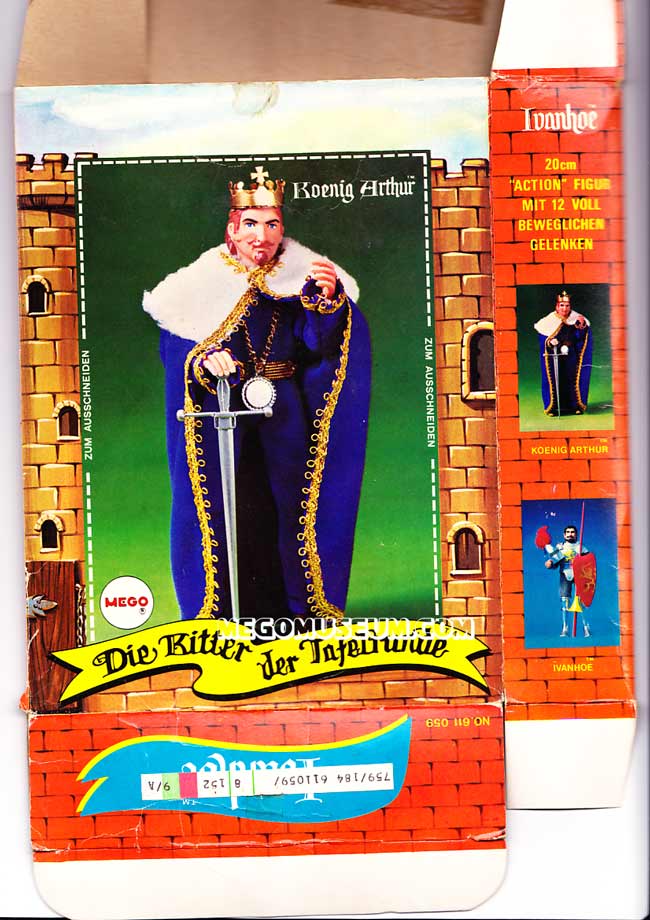 In Germany, four of the Super Knights were offered in two packs, Arthur was packed with the Ivanhoe. Scan courtesy of Gerhard.
King Arthur: Original Accessories and Known Repros