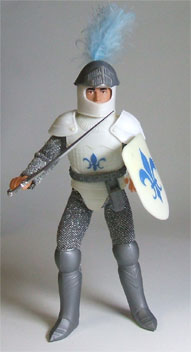 Note that Launcelot wears a different style boot that Galahad
and Ivan. Rounded knees and different embossed pattern.
Mego used the less common spelling "Launcelot" as oppossed
to "Lancelot". Either is correct, Launcelot was the
name used in Sir Thomas Malory's Le Morte D'Arthur written
in the 1400s.
Speculation is that Mego may have based the head sculpt for
the figure on Richard Burton's look as Arthur in the Broadway Musical
Camelot.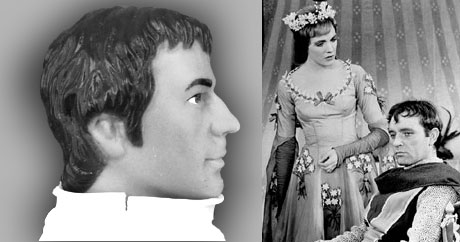 The Super Knights were only released in these deluxe window boxes.
Each had the same painted cardboard insert and the figures were
secured to the insert with white twist ties.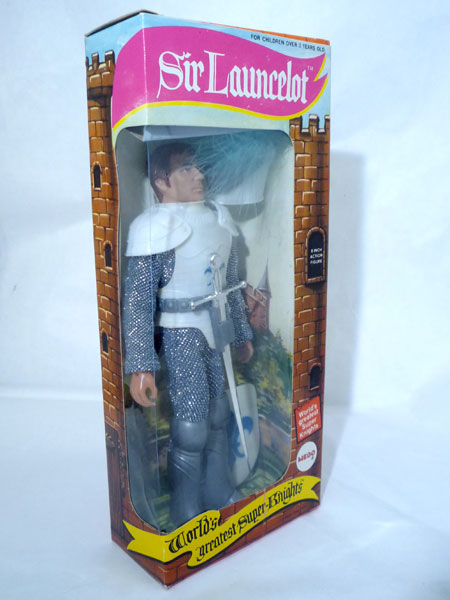 The box backs feature photographs of early production samples
of the figures with shiny metallic finish on the armor. Lance's
sword in this shot is blue, probably a test sample.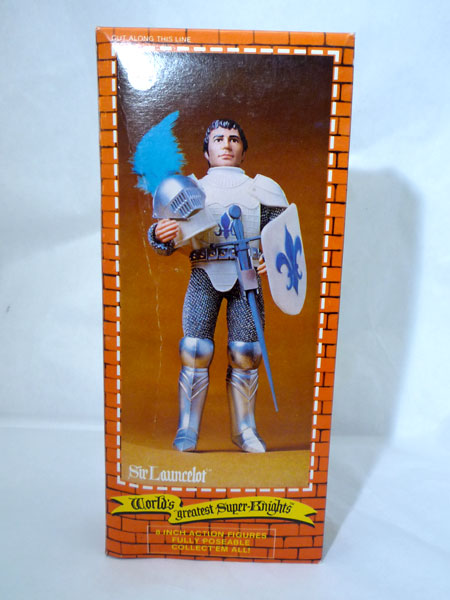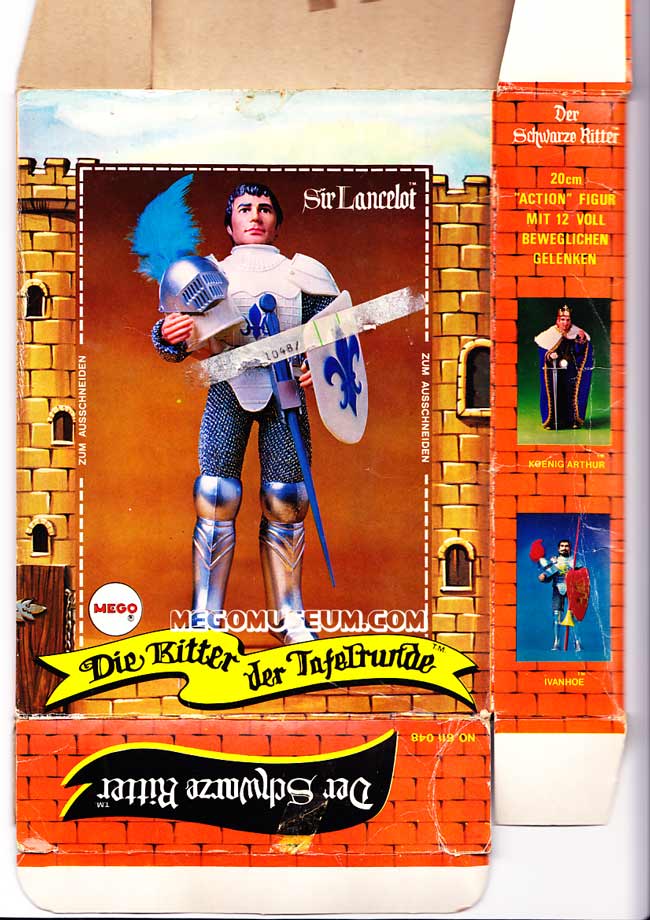 In Germany, four of the Super Knights were offered in two packs, Launcelot was packed with the Black Knight. Scan courtesy of Gerhard.
Lancelot: Original Accessories and Known Repros