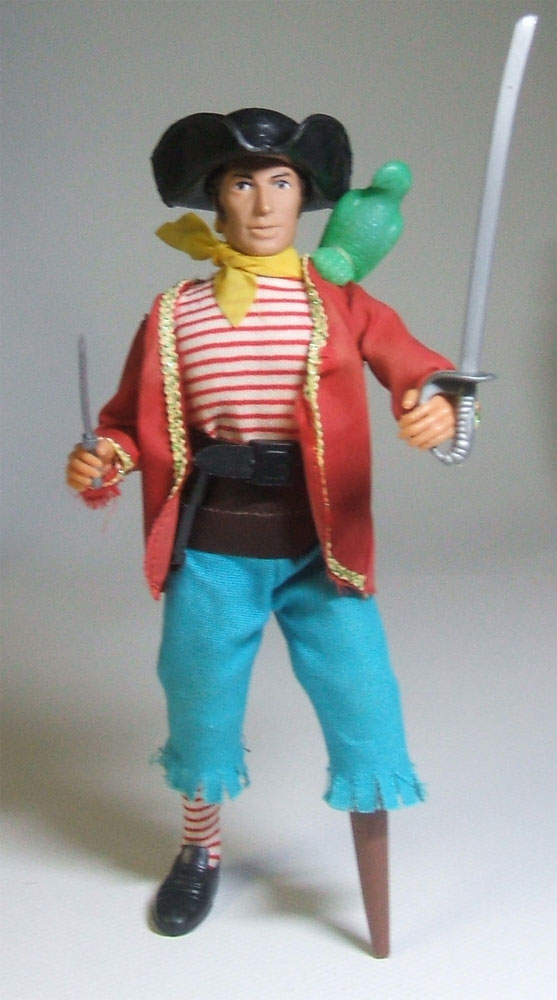 Long John Silver is the only character in the Super Pirates line based on Literature, Robert Lewis Stevenson's classic "Treasure Island" to be exact.
However Mego made the character a good deal more handsome than he's ever been portrayed in film, he's usually a touch shabbier.
Mego went all out including a peg leg, a sword, knife and a parrot!


Seperated at birth?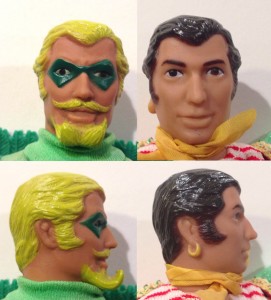 It's believed that Long John Silver and Green Arrow share the same base sculpt. The facial details are distinctly different but the hair is the same. The detail on Silver's hair is a little softer, so it's possible that he was a copy of GA.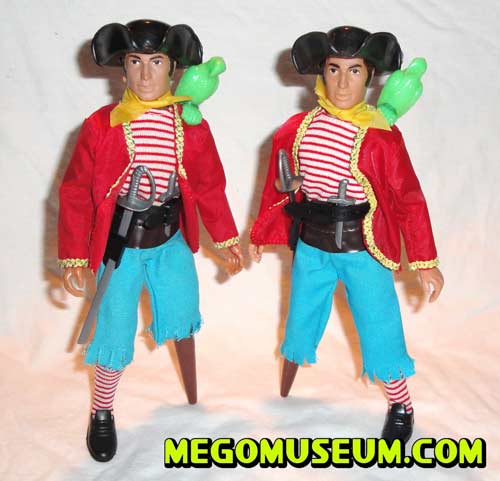 A type 1 and type 2 Long John Silver, note that the peg leg is reversed.


The Super Pirates were only released in these deluxe window boxes.
Each had the same painted cardboard insert and the figures were
secured to the insert with white twist ties.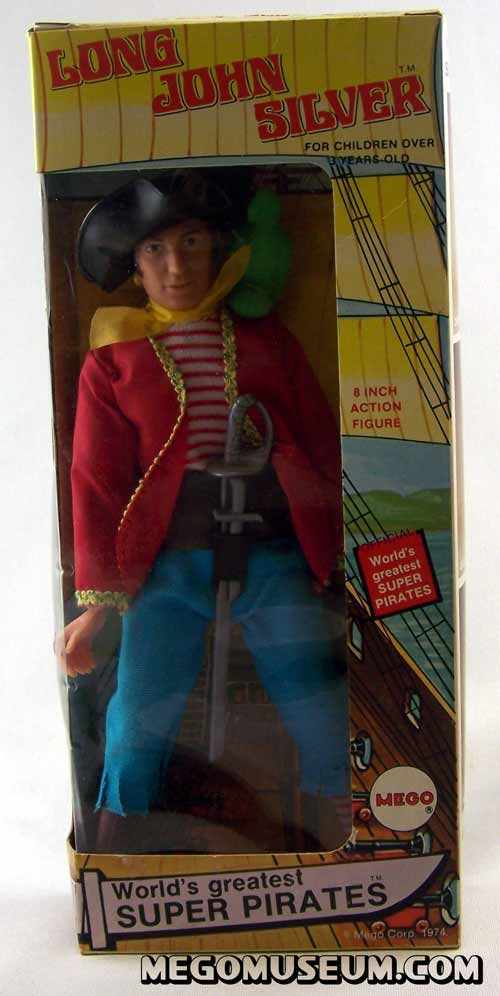 The box backs feature photographs of early production samples
of the figures.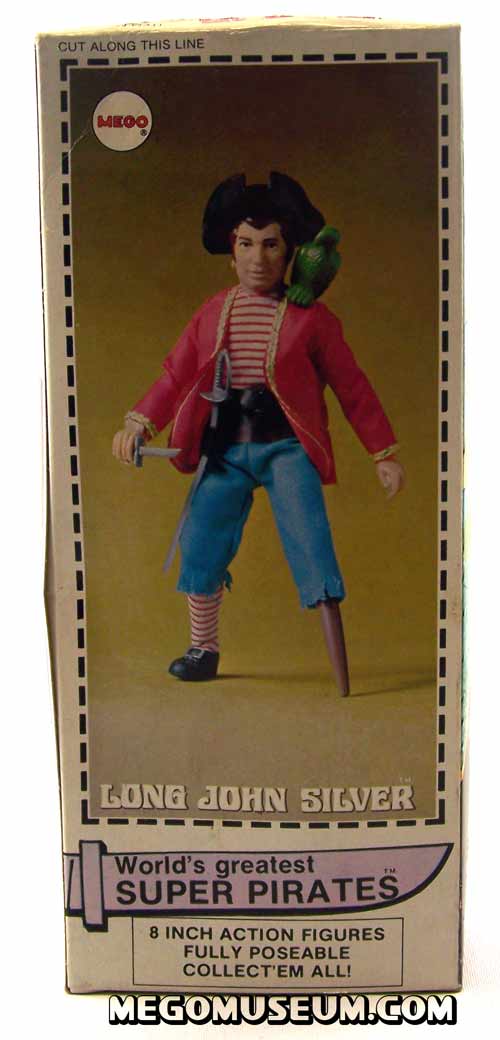 The Super Pirates were also released abroad by Toltoys (Australia) and Marx (Europe and UK), they are thought to have been better received in those areas.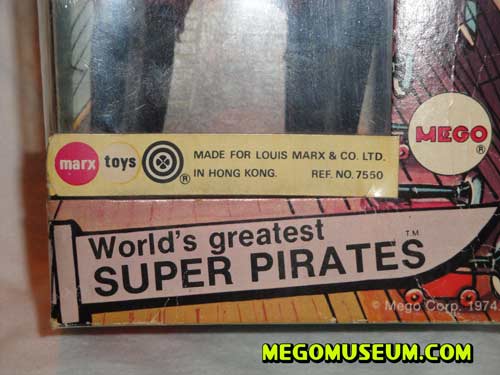 Above is a Marx Stickered Pirate box, no packaging variations exist, the box is merely stickered.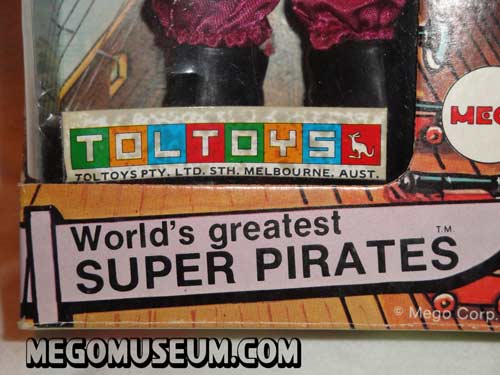 A close up of the Toltoys sticker.
Long John Silver: Original Accessories and Known Repros