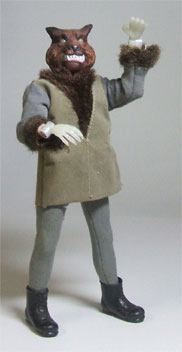 The Mego Human Wolfman figure is the most liberal adaptation of the character, the headsculpt is nothing like the movie monster and looks more like something out of folk lore. His head sculpt, with fangs drawn, makes him one of the more impressive mad monster figures and he is the second hardest to find packaged.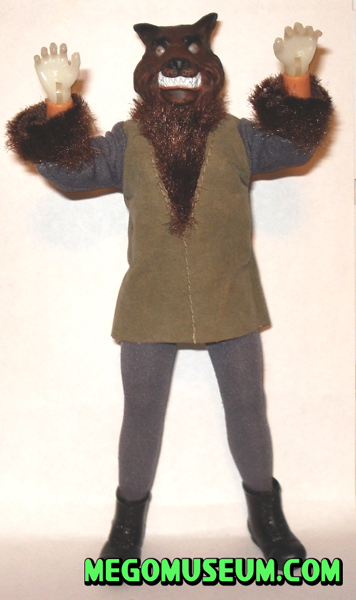 The Wolfman was also released on a type two body as well but these can be prove difficult to find. Picture courtesy of Charlie Balicki.




The Wolfman is most commonly found packaged in his original solid box although out of the four monster figures he is the most elusive.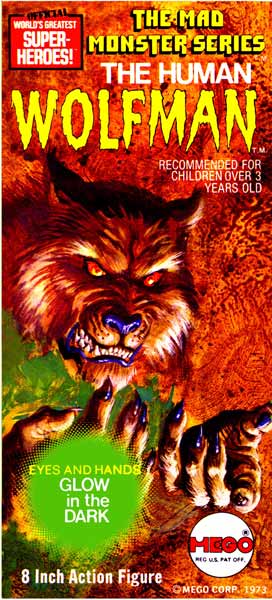 Mike Rogers has provided us with some wonderful close ups of the wonderfulGray Morrow art from this line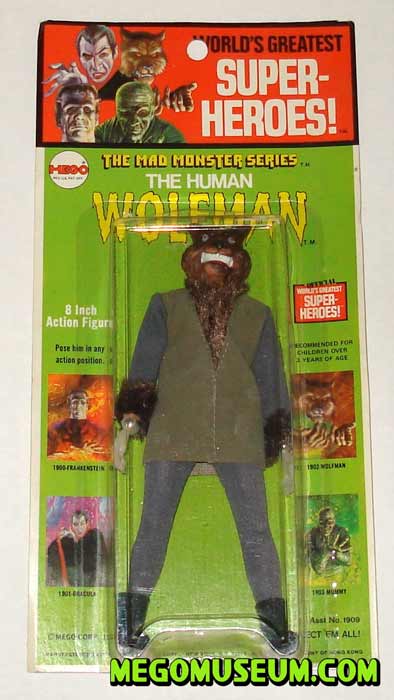 All of the Mad Monsters were released on Kresge Cards and remain difficult to find. Kresge Wolfman from the collection of Charlie Balicki.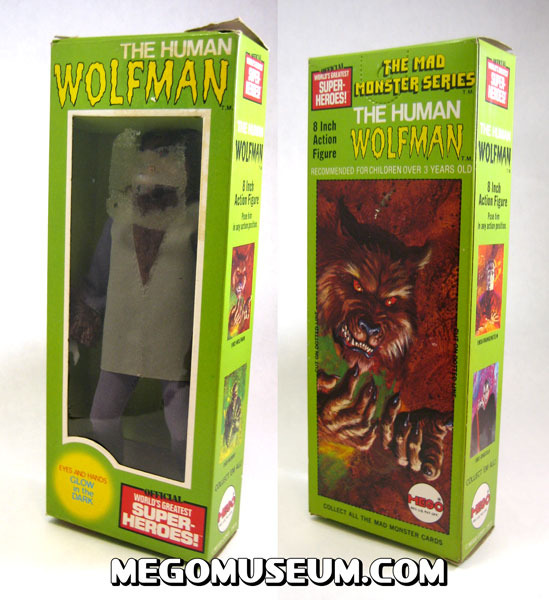 Mego briefly released the Mad Monsters in window boxes, one of the tougher sets to complete. The Wolfman's green cardboard prison is the second most difficult to find. Picture courtesy of Scott C Adams.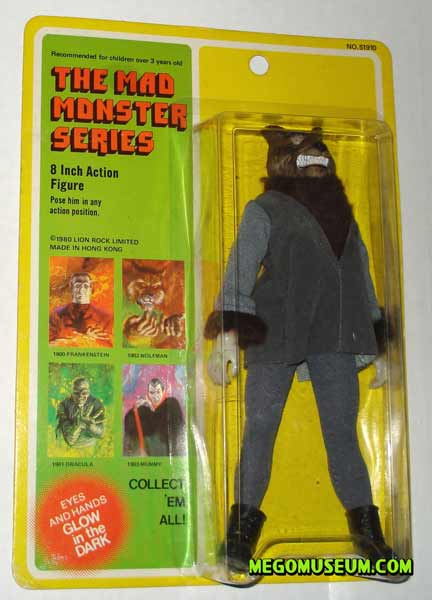 These end run Mad Monster releases from 1980 are some of the rarest and most valuable in the series, thanks to Charlie Balicki for the picture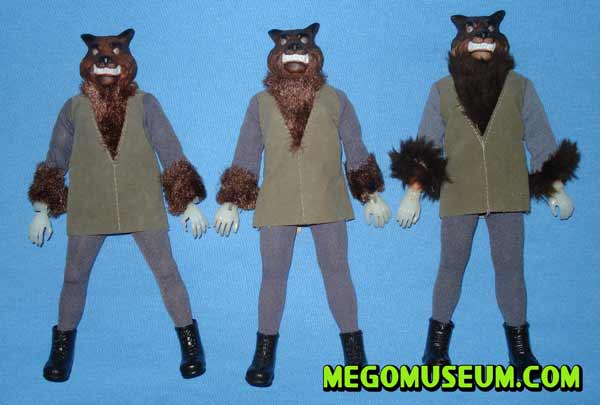 Here Charlie shows us the difference between a type 1, type 2 and Lion Rock Monster
Wolfman: Original Accessories and Known Repros
Related Images: