World's Greatest Super Pirates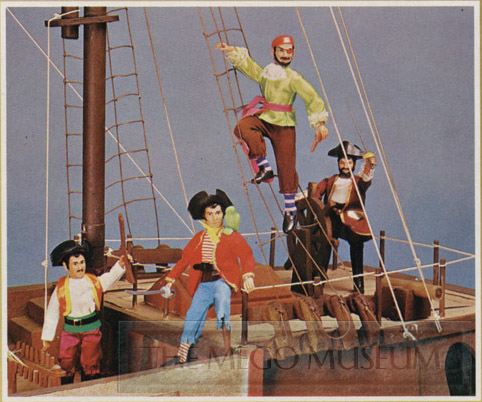 One of Mego's more interesting Historical lines, it's pirates were a mix of fictional and real historical characters. Mego spared no detail where quality was concerned on this line.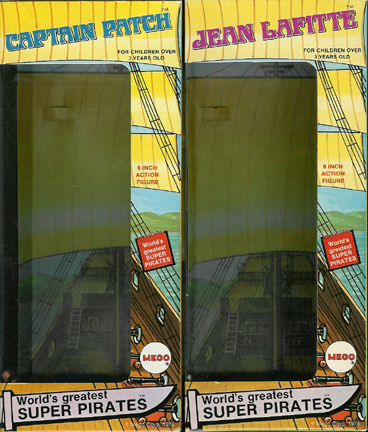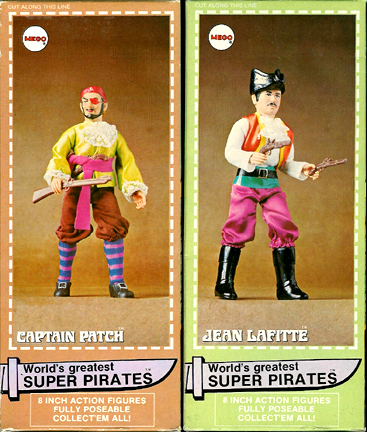 Boxed Pirates courtesy Brian.
Below Museum Contributor Tom spoils us with an all access pass to his boxed pirates.