Captain Koenig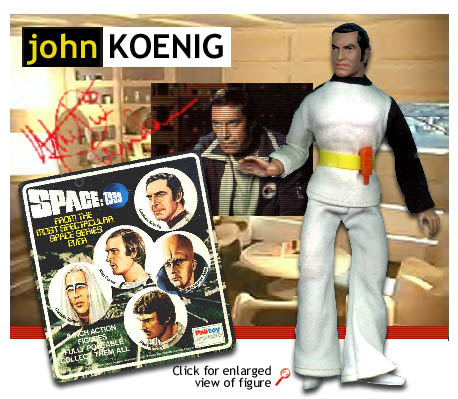 Captain Koenig was called Commander Koenig on the show. This Mego figure is a great likeness of actor Martin Landau. Like Paul Morrow he comes on a Star Trek body with white boots. He comes equipped with a comlock but none of the characters had their stun guns. the Mattel guys have guns they can't hold them, so be sure to get some Dr. Mego repros to arm these guys to the teeth.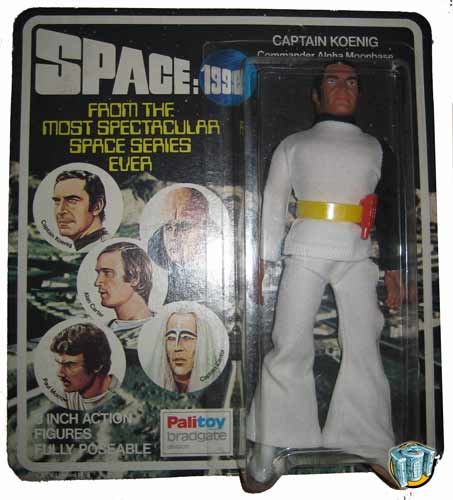 Palitoy Koenig on his card, grey faced variants have actually been found so it suggests the figure saw production past one year. Card photo courtesy of Will (Surfsup)
Academy Award winner Martin Landau has worked for directors Alfred Hitchcock, Ron Howard and Tim Burton to name a few. His portrayal of Cmmdr. Koenig was almost an opposite to William Shatners heroic Captain Kirk, Koenig often seemed cornered into the job as Commander and often made brash "get this over with" decisions, a true space hero for the "me decade".