Customizer of the Month- November 2006- David Lee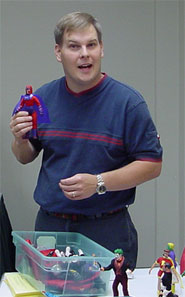 Name: David Lee
CM: Any Personal Info you are willing to share: (married? Kids? Pets? Occupation? Where from? Other hobbies,/Interests?).
DL: Shoot yea, married to Jennifer for 6 years and we have a 41/2 yo daughter Abby, we live just outside Kansas City in Shawnee Kansas. I work for the US Marshals Service as a budget analyst. My other big hobby/obsession is Walt Disney World, I love it!
CM: How did you get started collecting mego?
DL: I joined Robert Levy's original list back in 1998, and I bought a beat Spider-man from somebody on that list, I want to think it was Palitoy.
CM: What is your favorite original mego figure and line?
DL: Spider-man; to me it just doesn't get any better, simple and perfect!
em>CM: What is, in your opinion, the biggest "hole" in mego's original lines. (what figure or figure line is missing that should have been done).
DL: Villains! Doctor Octopus seems too easy to pass up, as well as an 8 inch Lex Luthor.
CM: What motivated you to start customizing?
DL: I was a kid customizer, so it came naturally for me. My first custom mego was a Shazam head on my Spidey for Peter Parker. Incidentally I had never seen the Alter Egos, but after seeing Charlee Flatt's work I was hooked and thought wow, that looks like FUN!
CM: What was your first custom?
DL: Red Skull, I made the head out of Sculpy. I still have the head.
CM: How did it come out? (looking back on it now)
DL: B A D! It was terrible, but we all start somewhere.
CM: What have you done/learned that has improved your customizing skills?
DM: Patience. I always seemed to be in a hurry to finish. Doing it right is so much better than doing it fast. Some things go fast but slowing down to fix the details always produces a better product.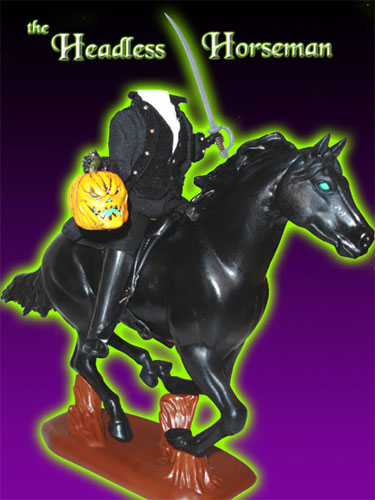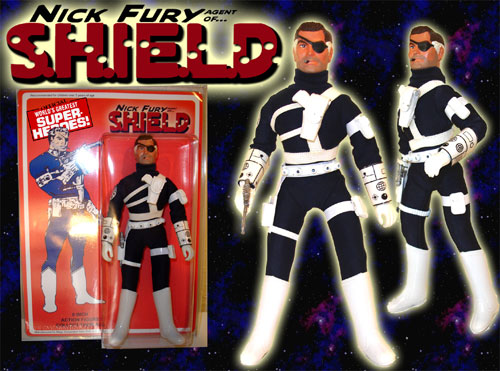 CM: What areas of customizing is your strongest points, or favorite things to do?
DL: I think one of my strongest skills is adaptation, making something from something else. Having a good eye for scale and what other things can be used for is a great talent for any customizer.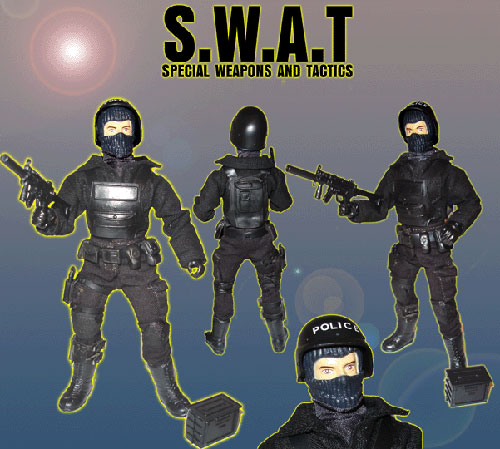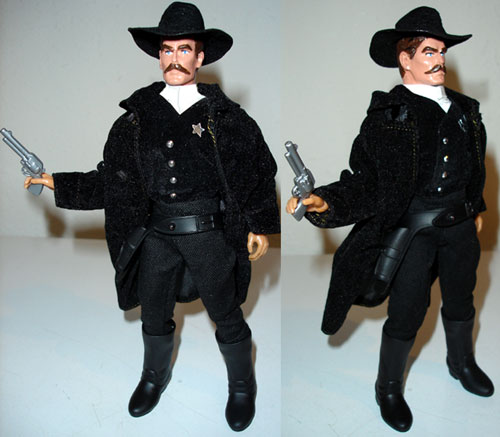 CM: What resources make it easier for you as a customizer? (is there a source for parts? Information? Etc. that aids you more than anything else?).
DL: Other people have made it easy for customizers to make figures these days, I know when I ran notdolls.com head shop before Austin took over it was a full time business! Doc mego was the first and deserves big props from the early customizers. Besides the newer toys in scale, all you have to do is look around you!
CM: What is your favorite custom you've done and do you think it's your best work? If not, what do you think is your best work?
DL: The first Carnage I made really stands out to me that was fun and I think it turned out nice. But then I love the modern Punisher and the Reeves Superman as well.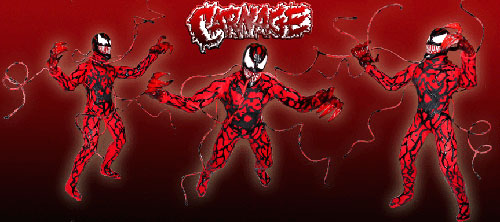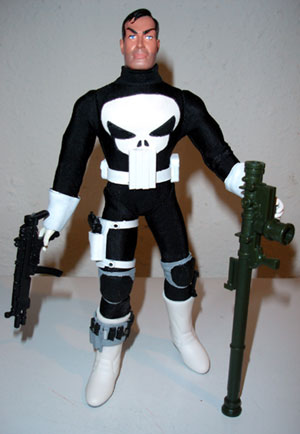 CM: Why do you choose the projects you choose?
DL: I like to make things nobody else makes, I mean I have made my share of Green Lantern and Year one Batman, but I don't know too many people who have made a Tikki Head hunter or Centaur.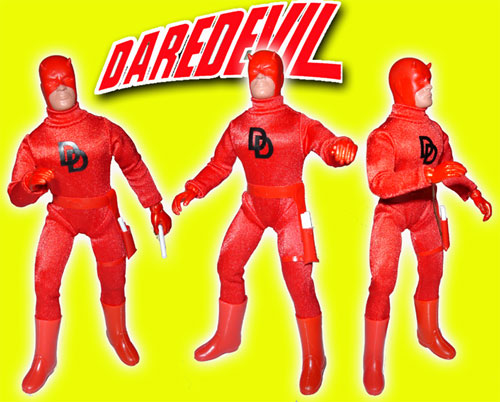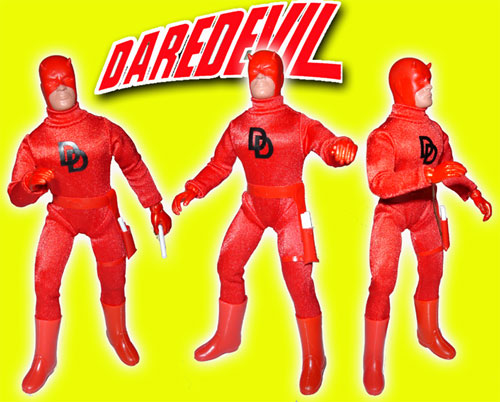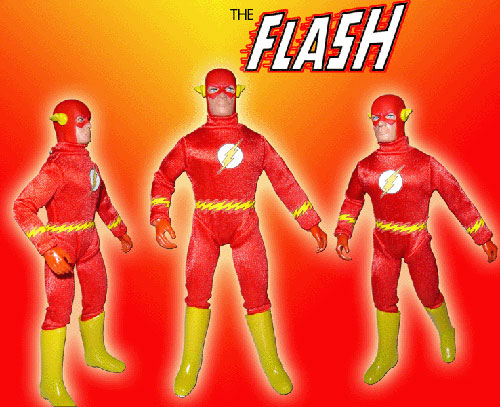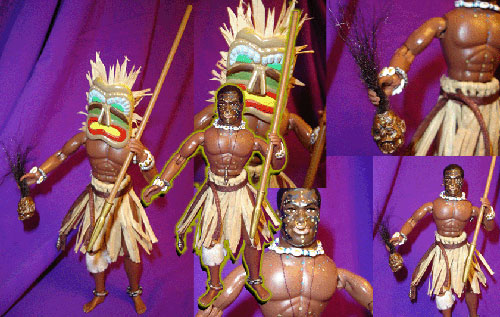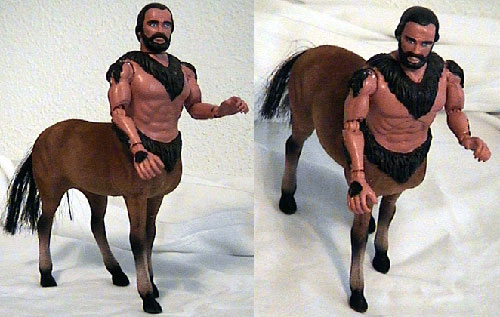 CM: What are your favorite customs others have done and why?
DL: That's tough! Jason Schiermeyer's Hobgoblin on the glider is one of my all time favorites. Captain mego and John Farley Type 3 Toys always make some tight stuff. Dave McCormick and Captain Dunsel make the best Trek customs on the planet. I like customs from all perspectives, super realistic to totally mego-esque. I can enjoy Stabillio's Superfriends style figures as well as well as JMC's Flatt style heroes, and see the work and style in each. I think there are some really talented folks on our boards: Starbuk, Boss, Black Knight, illegalmego, Bobait, Meule, as well as old timers like Troy Younger, Ed Nagy, Lauri Halbritter, and Brian Leitner. I know I probably left some great folks out, but that's just because there are so many talented customizers here!
CM: What is on your "to do" list in the near future?
DL: I really want to do some 8 inch Star Wars figures, and a nice more realistic Zorro.
CM: How do you think customizing affects the mego collecting hobby?
DL: I think it enhances it and it keeps it fresh for me. I love the 8 inch format so it really goes hand in hand. We reinvent mego every time we make a custom or improve a figure and that's the only way a company that's been gone for 30 years can stay alive.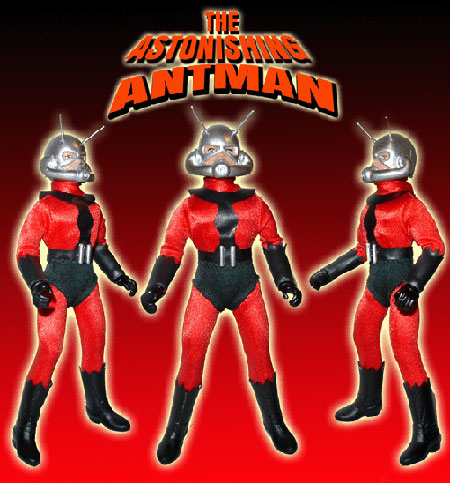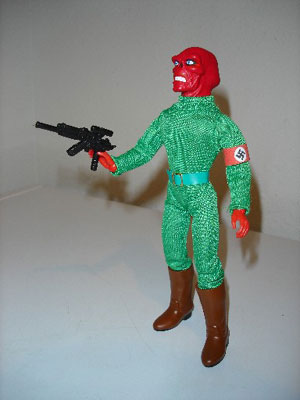 CM: Any tips or words of customizing advise to new customizers?
DL: Don't quit, be patient and find a niche. Do it out of love, if you can get some dough and you're cool with that then go for it, but do it because you love it first!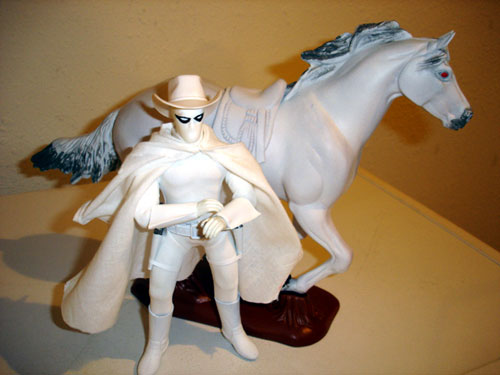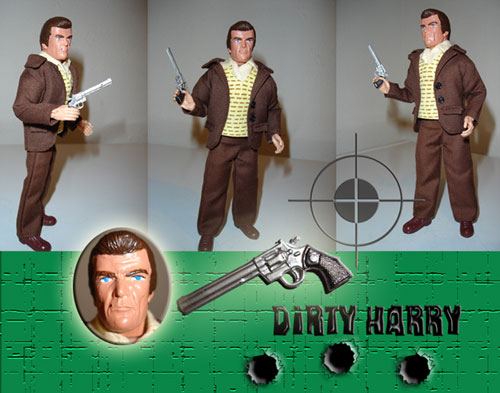 CM: Do you sell custom figures or parts? If so, why?
DL: I think the biggest compliment I could get is for someone to want something I made/make. I know what I have to do to make it and if I am ok with the price then it's a no-brainer. I also like to think I contribute to the hobby and create more interest by doing do. I don't see myself as an artist, but more of an artisan or craftsman. It's no secret either that Jason or I have stuff made professionally in China as Cast-a-way Toys, so as long as I can I plan to keep it up! I love this hobby and want to see it continue.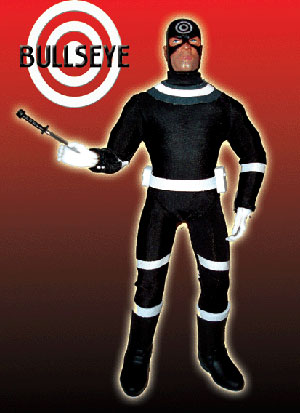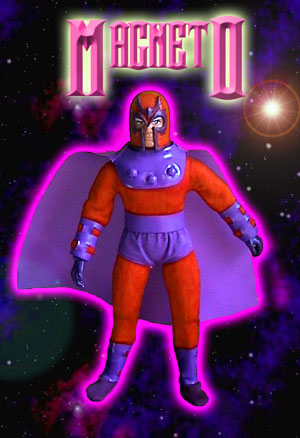 CM: What does your family/friends think of your mego custom work/hobby?
DL: They love it! They wouldn't know Green Arrow from Green Lantern, but they do think its neat. My wife is a big supporter and gives me good honest criticism. I don't think I could do it in secret or without her support. My favorite line is when a friend or family member tells someone else who has not seen a custom of mine " he made that!", that's the good stuff!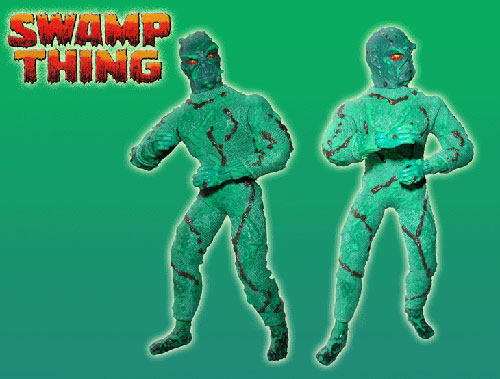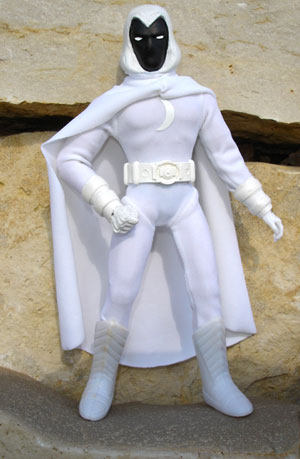 DL: I just want to say how much I love the Museum and how cool it was of Scott and Brian to create the Blog and for Dave to step up and do things like this, what a great job you do. Words can't express the coolness of this place and how grateful I am to all the wonderful friends I have made here over the years. Thanks to you guys! KUDOS!
CM: Thanks for your participation Dave! Visit Dave and the Castaway Toys gang at www.castawaytoys.com We leave you with a few more great customs from David Lee.