Customizer Gallery - George S. Patton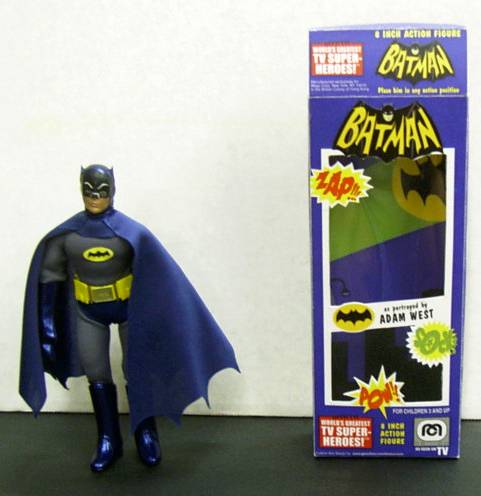 Adam West Batman
Has always been my favorite. I met him as a kid and grew up watching Batman& Robin To me he is the only real Batman and I hope to have the entire cast created in customs eventually. Head painted by Dave Mc, cape made by me, belt made by another mego customizer.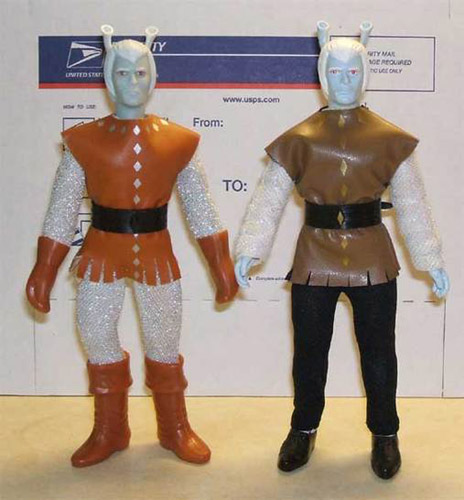 Andorian
My first TV Trek tribute. I have the same feeling for the original Star Trek show as I do the '66 Batman. Kirk is the "real" captain of the Enterprise. I made this one as accurately as possible to match the one for TV. Head painted by Dave Mc, Doc clothing, diamonds made by me.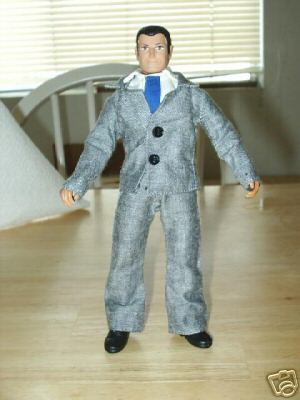 Bruce Wayne
A very simple custom, made to match the Mego version, eventually I plan to use a differant head.
The Joker
Ceaser Romero as The Joker like Adam West is for Batman the only true Joker and as a tirbute to the '66 series is one of my favorites. Head by Dave Mc, suit altered by thunderbolt.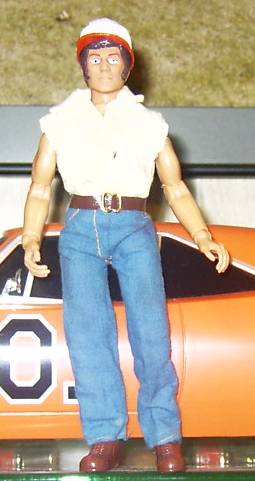 Cooter
I met Ben Jones as a kid and have a picture with him. He was a childhood hero and goes well to complete the Dukes collection. Cooter is a POTA Astronaut head, patches scanned small by me, hat painted by me as well..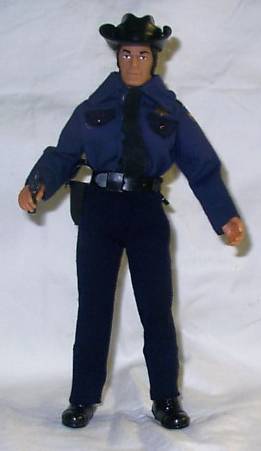 Rosco
Another addition for The Dukes, one of many missing characters that I enjoyed as a kid and had alot of fun making. Rosco is a Galahad/Wil Scarlett head, LJN shirt, modified with badge made by me and scanned small patches.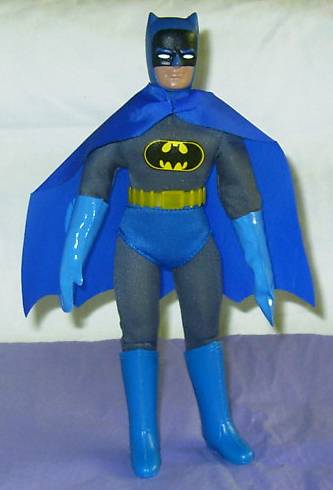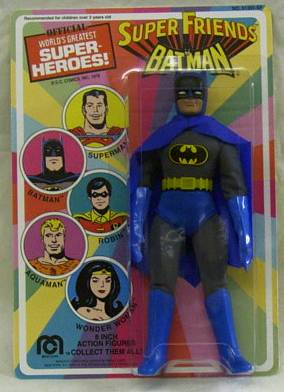 Super Friends Batman
I have a ton of loose faded Batman heads laying around and thought they would make a great SuperFriends version. In time I'll add a SF Robin to make it complete. Head painted by Dave Mc, card by Anthony Durso (toyroom).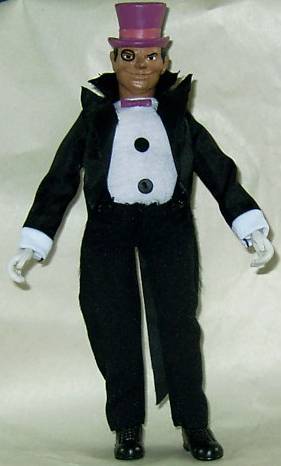 TV Penguin
This was my first custom. I had bought the old firgure for $1 at a thrift shop and made the shirt, buttons and altered the pants to have as accurate as possible for the show. Head painted by Dave Mc, shirt buttons all made by me, pants altered ctvt.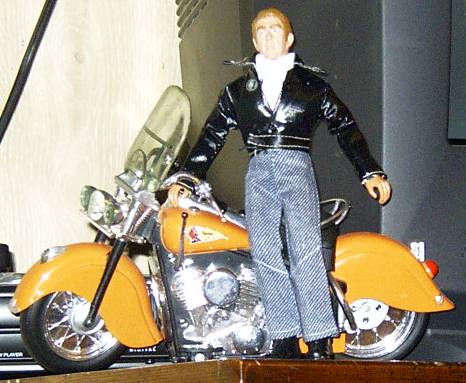 Steve McQueen
Here's my Steve McQueen painted by Dave Mc, wearing an AJ scramble cycle outfit and an Indian motorcycle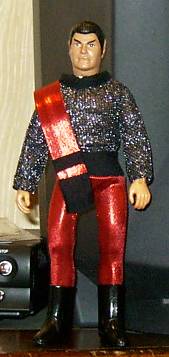 Romulan Commander
Next is the Romulan Commander that I had a friends wife make the outfit with a resin head I picked up on ebay and Dr. Mego boots.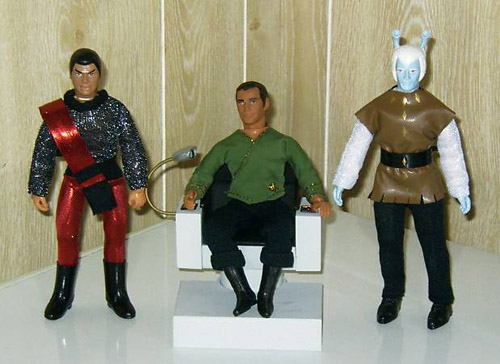 Treks to Date
Here are my Trek customs to date, my Romulan, BellyShirt Kirk in a playmates Kirk chair and my Andorian.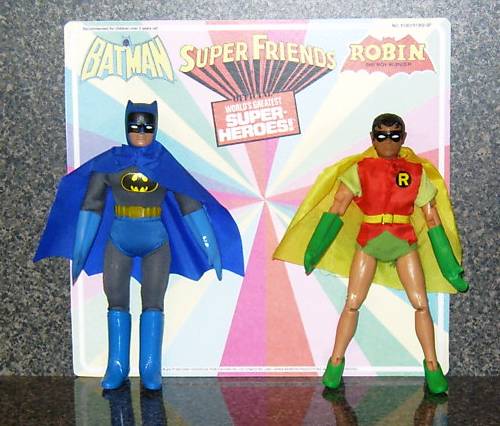 Superfriends Batman and Robin
Here are my Mego-style SuperFriends Batman & Robin, Dr. Mego clothes and ToyRoom card, on original bodies.