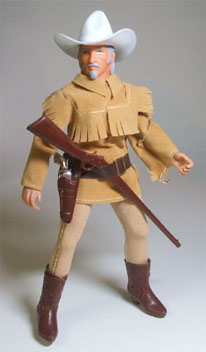 The famous Western showman got a deluxe treatment from Mego, complete with rifle, six gun and a great outfit.
Mego reused Bill's headsculpt for King Arthur in the Super Knights line and in Italy for the Tex Willer line of figures where he was the comic character Kit Carson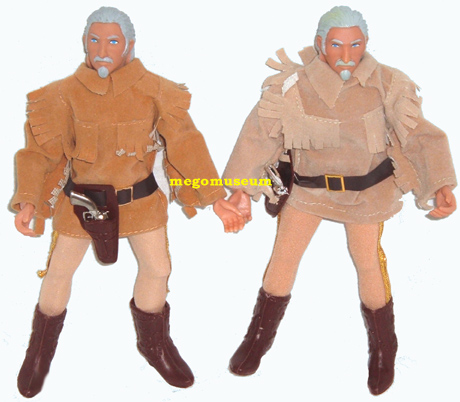 Variations on outfits aren't just for Soldier Apes anymore, here are the two types of Buffalo Bills, both pulled from solid boxes.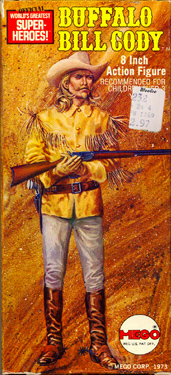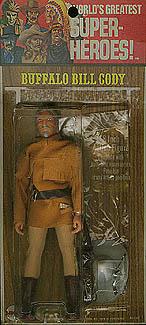 Buffalo Bill also came on a Kresge card and later a Lionrock card.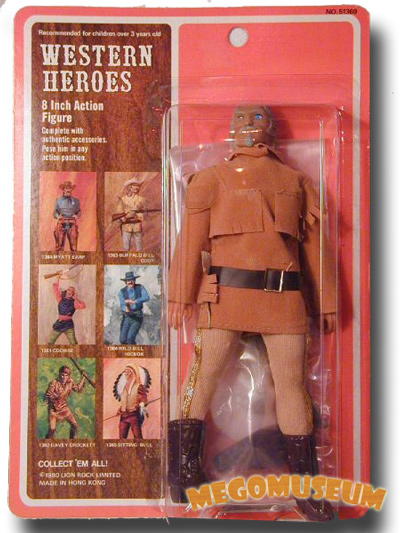 LionRock carded Buffalo Bill is rarely seen, according to Ron (the owner who donated this fine pic) he has a Robin Hood Dagger instead of his regular Mego knife..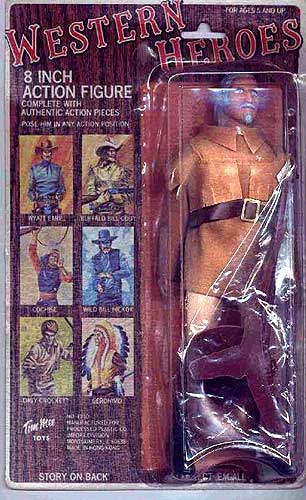 In the early 80s, Tim Mee toys reissued the Mego American West using different packaging. The Tim Mee reissues are easy to spot, the paint jobs are sloppier and the materials used slightly different. This picture is courtesy of Lou at Mego Like.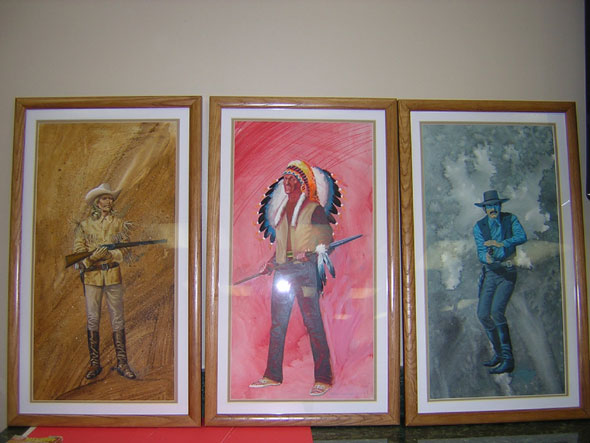 The original Gray Morrow artwork is signifigantly larger than the packaging itself. Morrow also did the art for the Mad Monster Series. Photo courtesy of Ron.