The most faithful figure of the secret ID's, Mego Clark is also
the best looking figure. He comes decked out in Superman Blue with
a red tie (of course).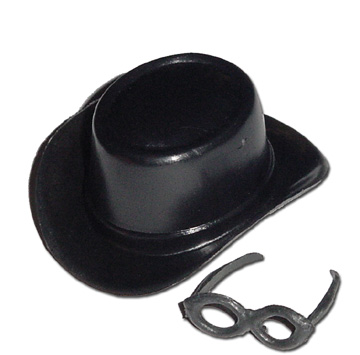 Here is a closer look at clarks accessories including his delicate glasses which were probably the first piece that went. The hat, often thought to be a cowboy hat is unique to Clark. The hat is difficult to fit on as the picture demonstrates. Clark is of course, just a Mego Superman head with glasses added on. The head was also  used as Mego Dinah-Mite's boyfriend Don.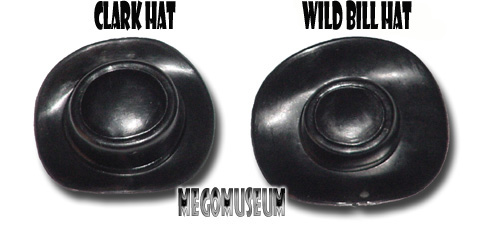 Just to clear up any confusion on the subject of hats, Clark Kent's hat is unique and cannot be repleaced with Wild Bill Hickok's. See the above photo for the obvious comparison.