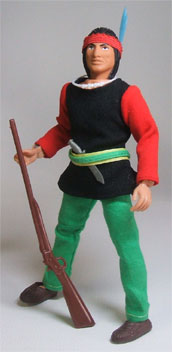 Cochise is often found missing his feather which was easily lost. This guy went on to play "Apache Chief" in many of my backyard adventures. The figure was used at the same time in Italy for the Tex Willer line of figures where Cochise was the comic character Tiger Jack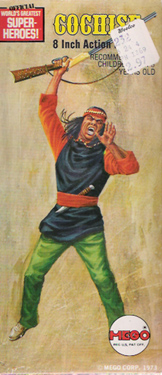 Dramatic Artwork highlights Cochise's box, the artwork was recently found and it was painted by legendary artist Gray Morrow (see below).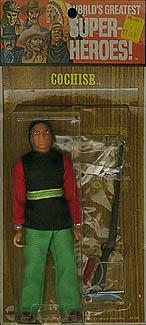 The Western Hero Kresge cards are still found well under valued.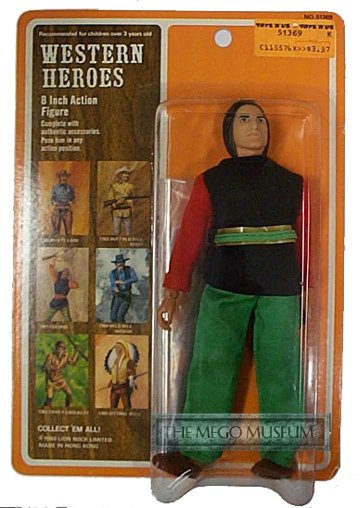 The 1980 Lionrock rerelease of the Western Heroes, most Lionrock cards are found with "Toys R Us" stickers and may have been exclusives. (Courtesy of Ron Stabilio)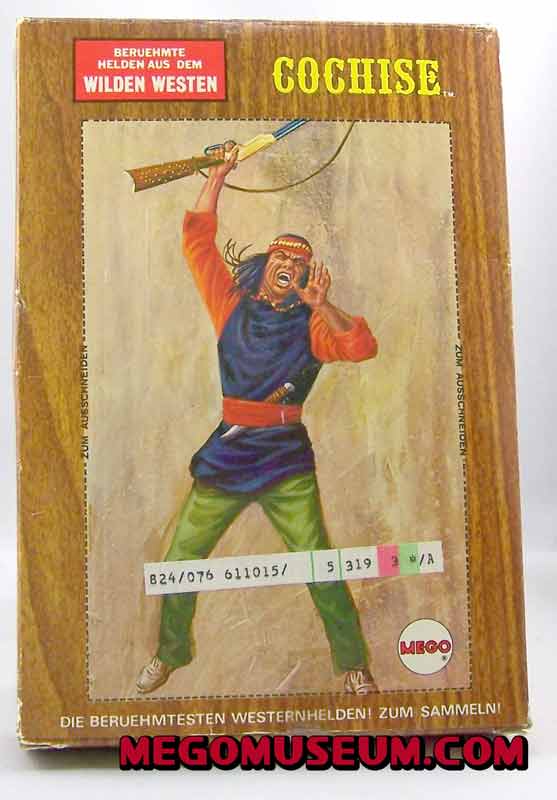 This great German Two pack also featured Davey Crockett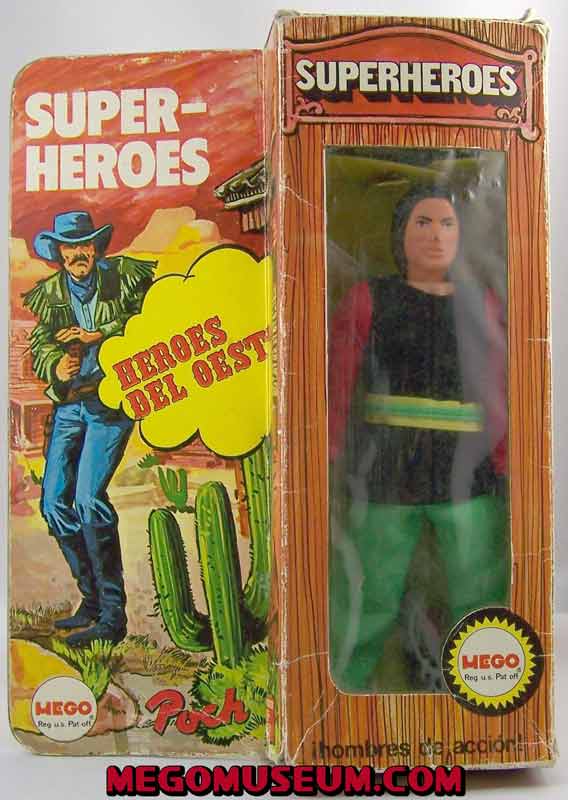 In Spain the American West series got these cool boxes! Somebody find the Poch Superheroes! (Palitoy Collection)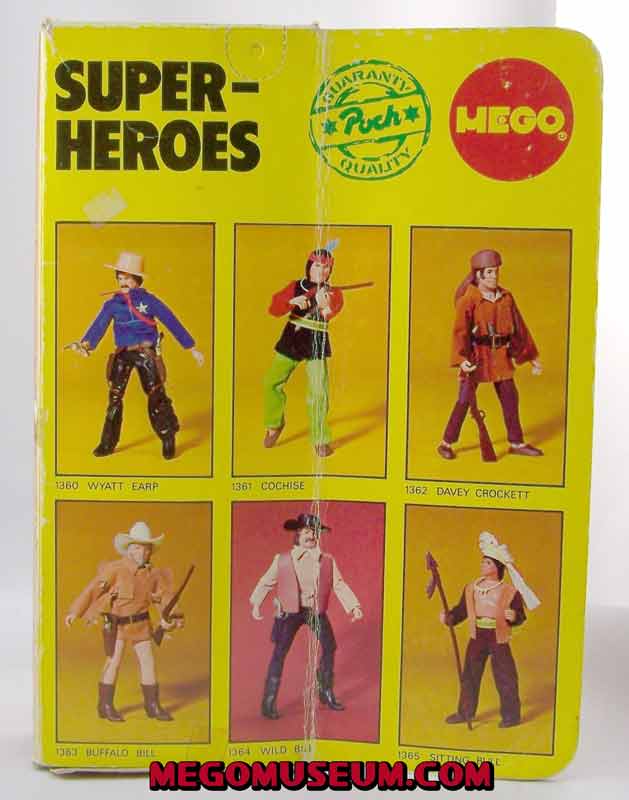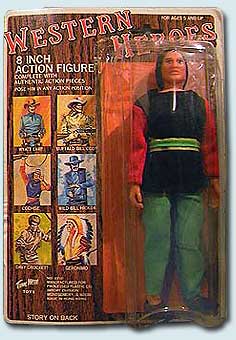 In the early 80s, Tim Mee toys reissued the Mego American West using different packaging. The Tim Mee reissues are easy to spot, the paint jobs are sloppier and the materials used slightly different. This picture is courtesy of Lou at Mego Like.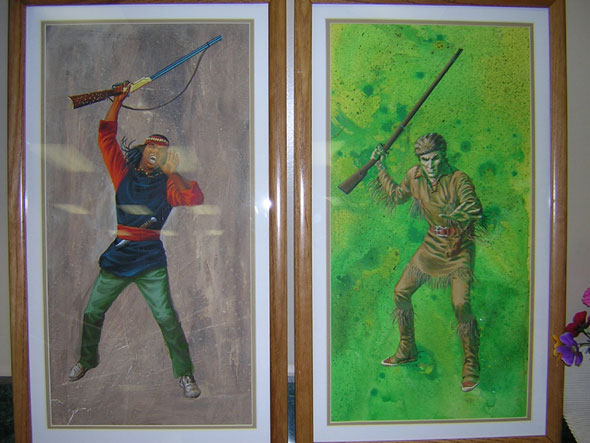 The original Gray Morrow artwork is signifigantly larger than the packaging itself. Morrow also did the art for the Mad Monster Series. Photo courtesy of Ron.