It's not everyday you see a new vintage Mego item, let alone a Mego Superhero item that you thought didn't exist but today, we've got that going on.
In 1977, Mego's second year of the Comic Action Heroes, they began to solicit the Comic Activator, the catalyst item used in all the playsets save for the Mangler on it's own.
Here is the mention on the Mego Order form and the Catalog respectively.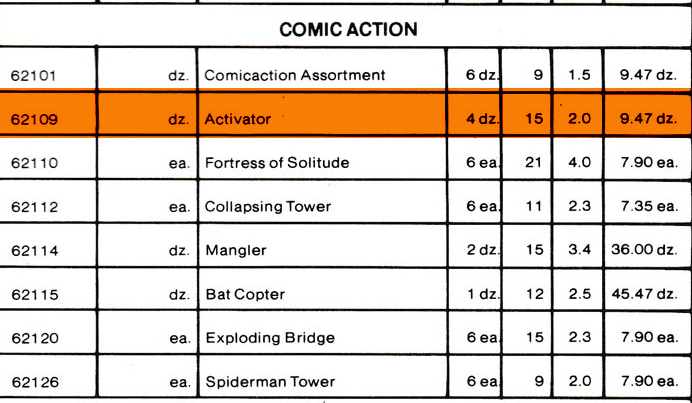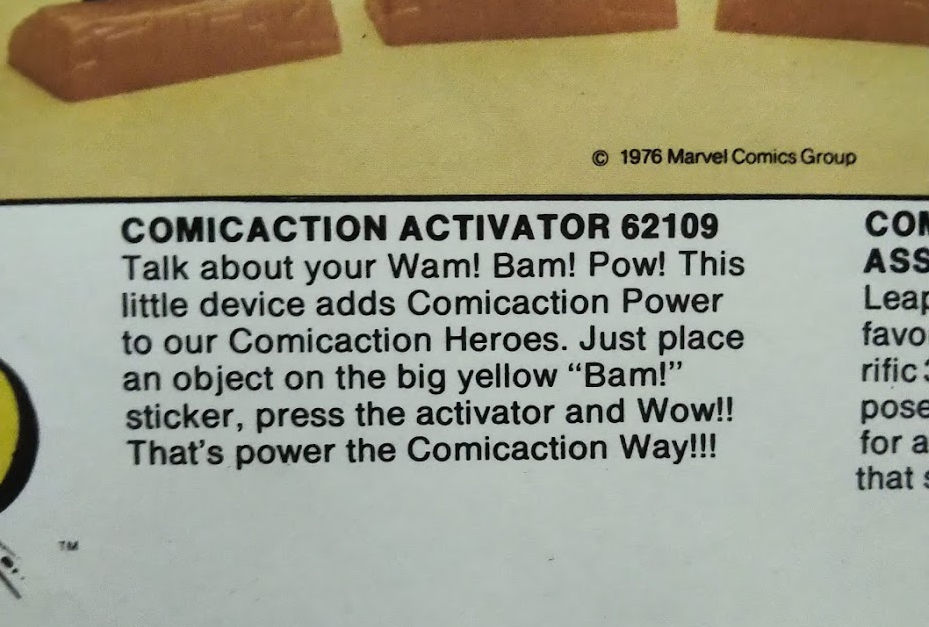 The Activator was not shown in the catalog nor have any boxed versions ever appeared. 1977 was a discordant year for the Comic Action Heroes, only one new item the Batcopter was released and the Spider-Man Exploding Tower set was sadly scrapped.
So it was the opinion of the MegoMuseum that the Activator on it's own, never saw release.We are happy to report that we were dead wrong.
Thanks to collector Dan Elman who purchased this at what he believed was a disappointing estate sale, little did he know, he came home with the only known packaged example of this toy.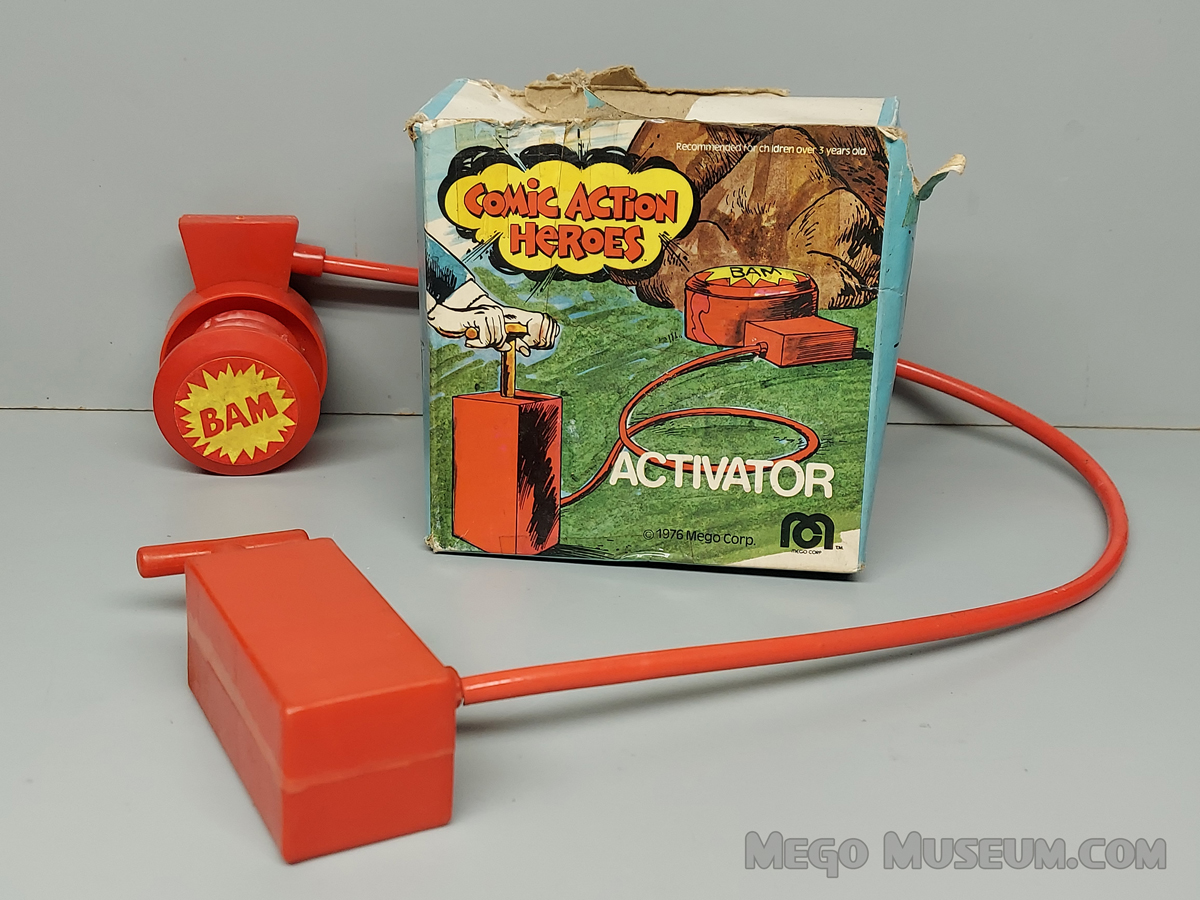 Look at this glorious box with the Penguin's hands pushing that plunger.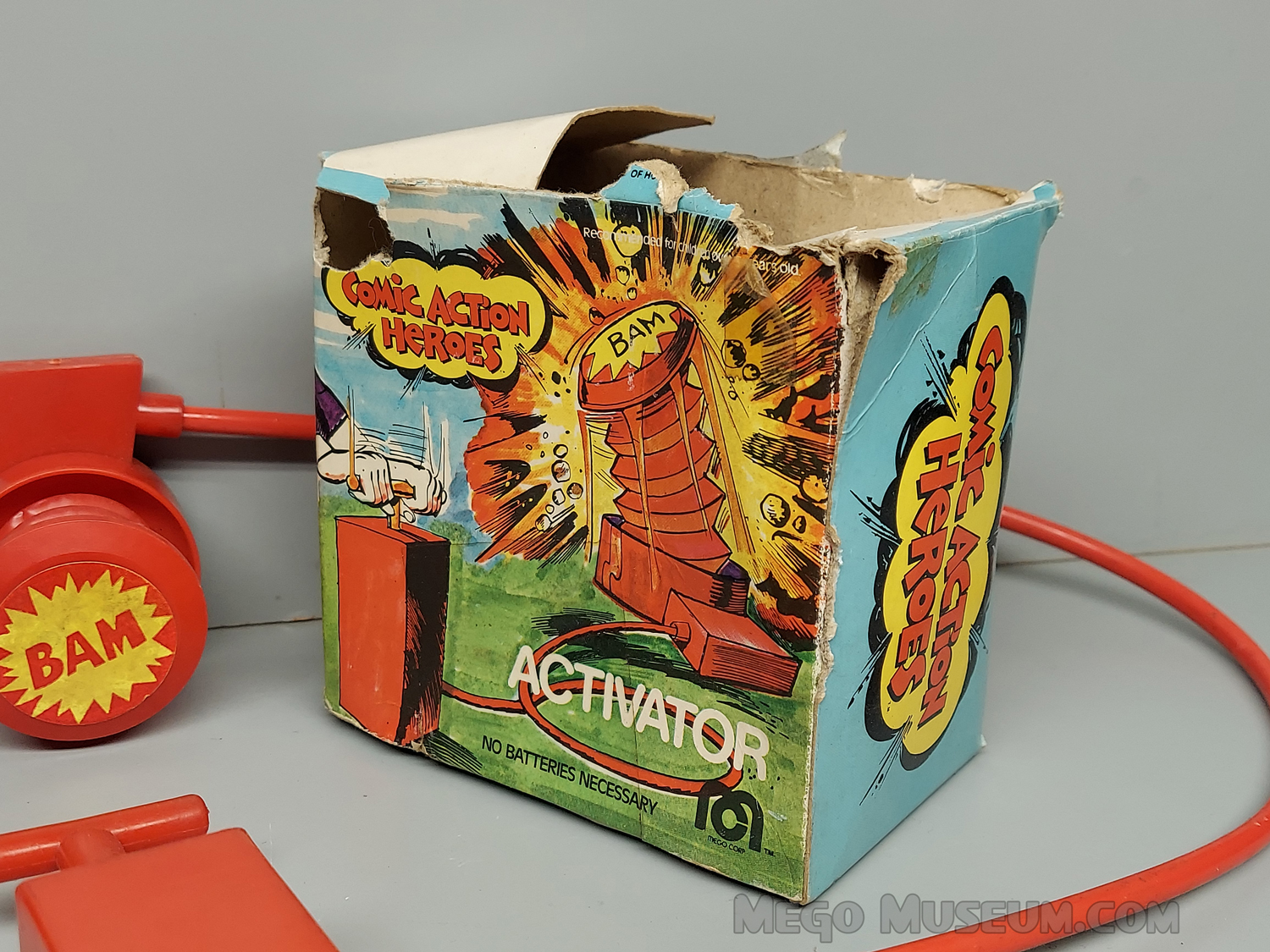 The Back of the box showcases the explosive nature of this toy, there is no doubt that this is Neal Adams Continuity studio's work.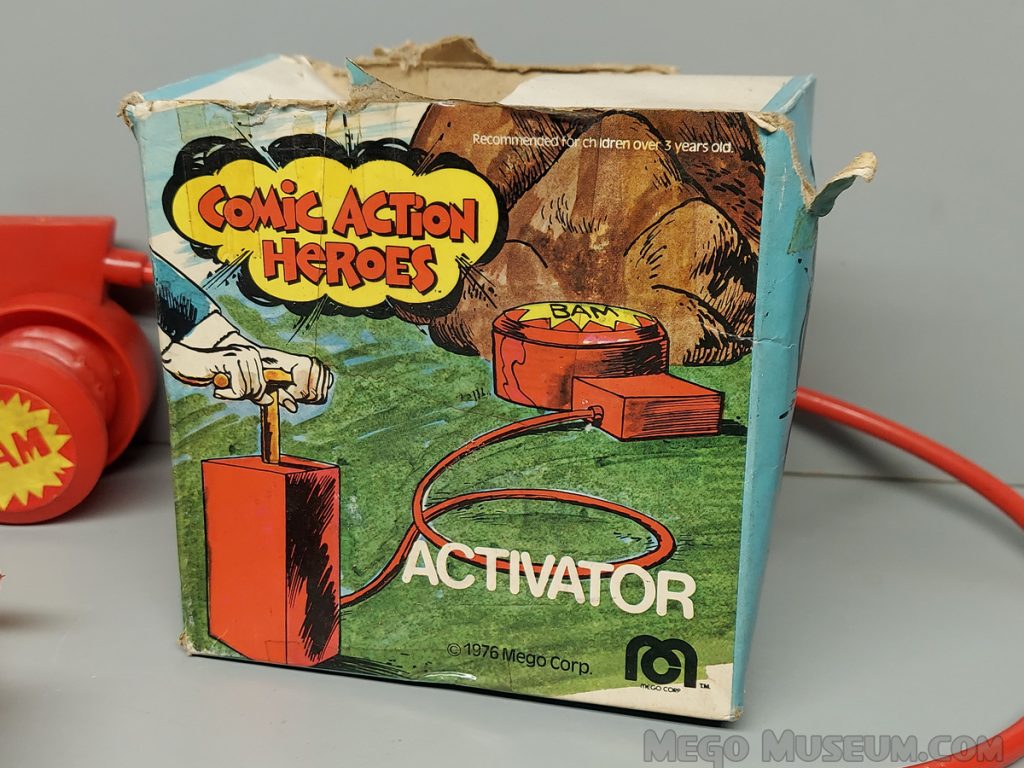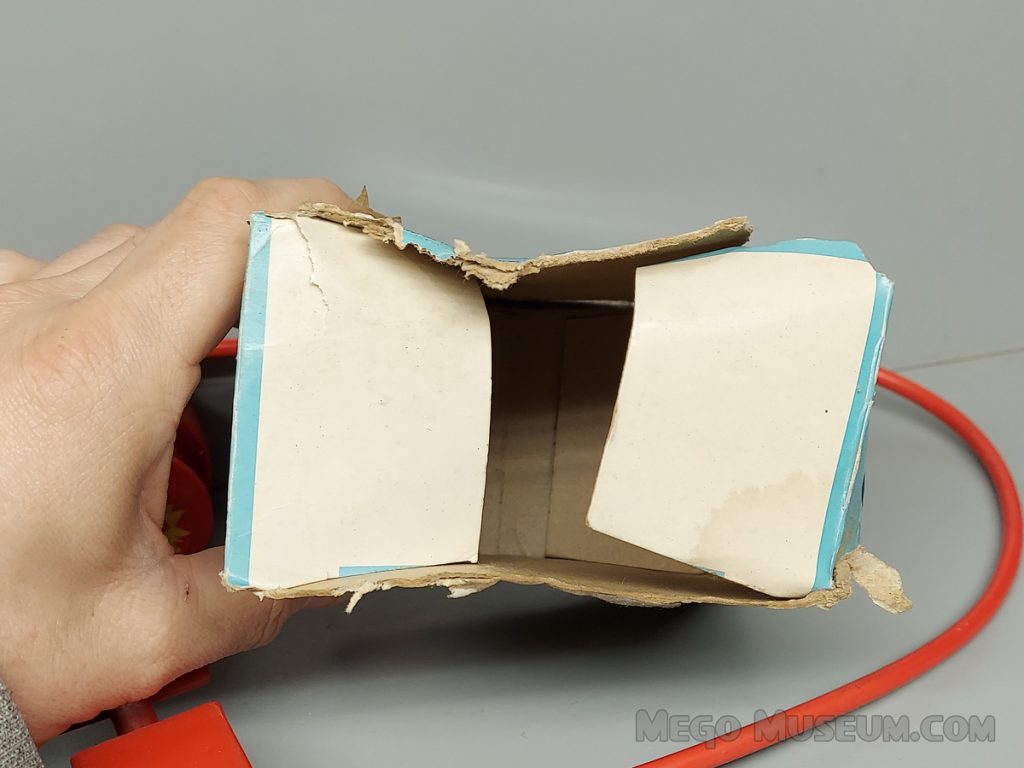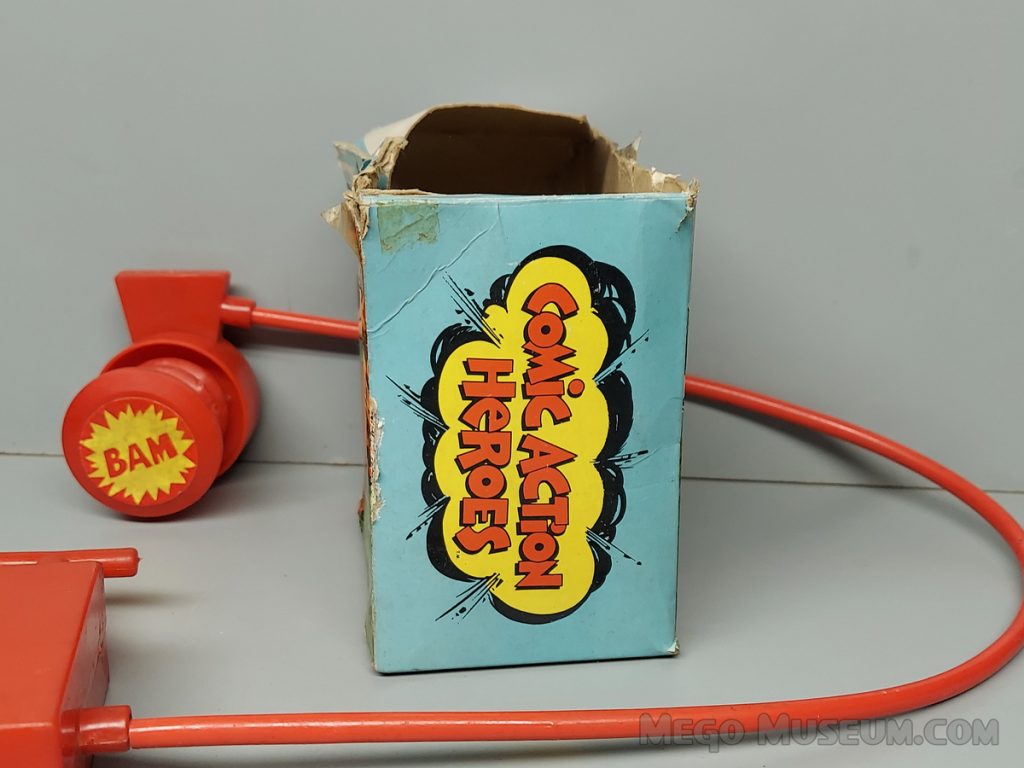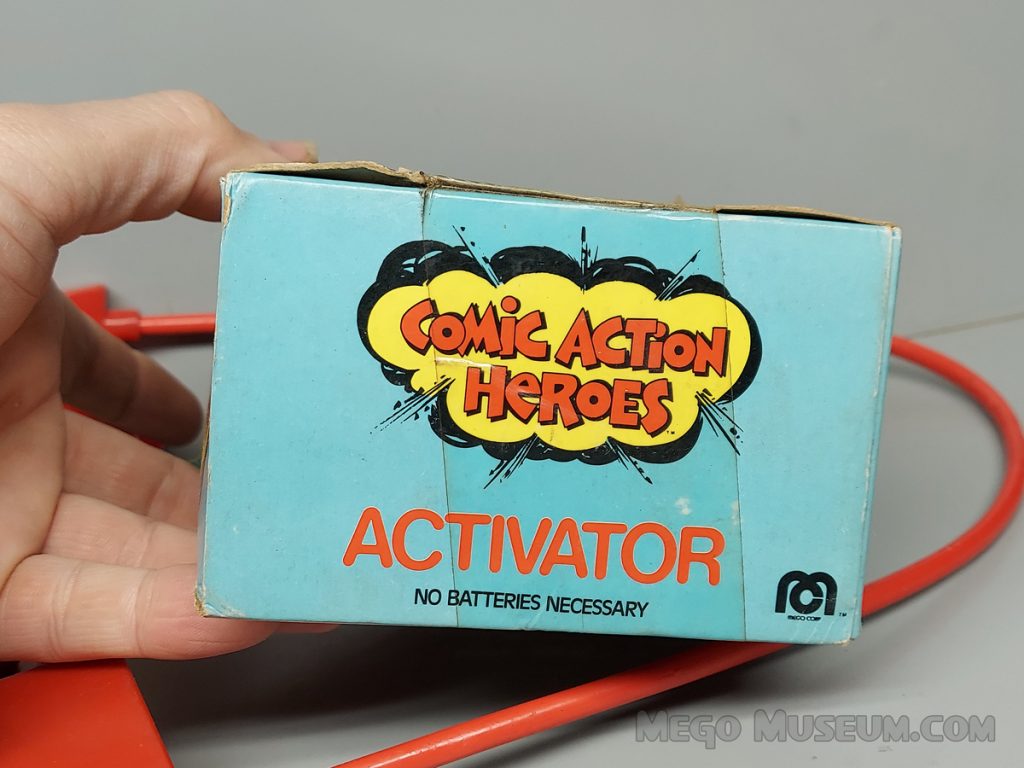 Many thanks to Dan for sharing this amazing find. What other Mego rarities are out there that we don't know exists? The mind boggles.