Mego Friar Tuck is the most commonly found figure in the line. He
is a well-made figure and can usually be found for a great price.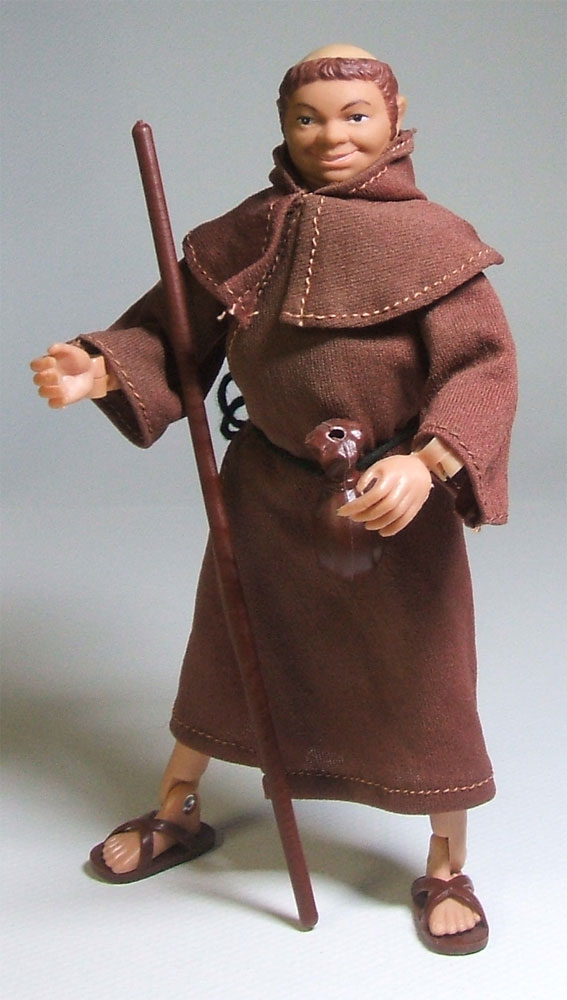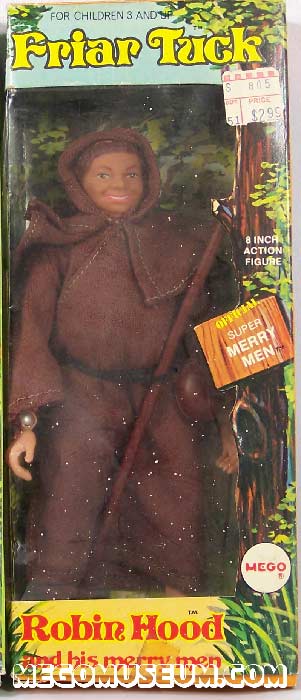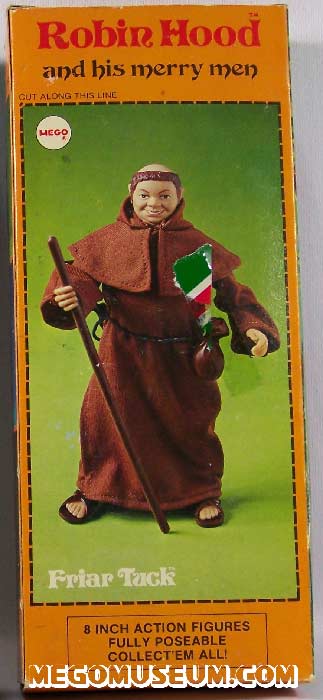 There was only one style of packaging for the Robin Hood line was the same window box style used for the Super Knights, super pirates and Planet of the Apes line. There are variations of these which feature either Marx or Toltoys stickers as these companies distributed the figures in Europe and Australia.
Friar Tuck: Original Accessories and Known Repros