Mego Penguin comes with a stiff vinyl fabric tuxedo jacket, as opposed to the Joker's cloth one. Standard black dress shoes. No other accessories.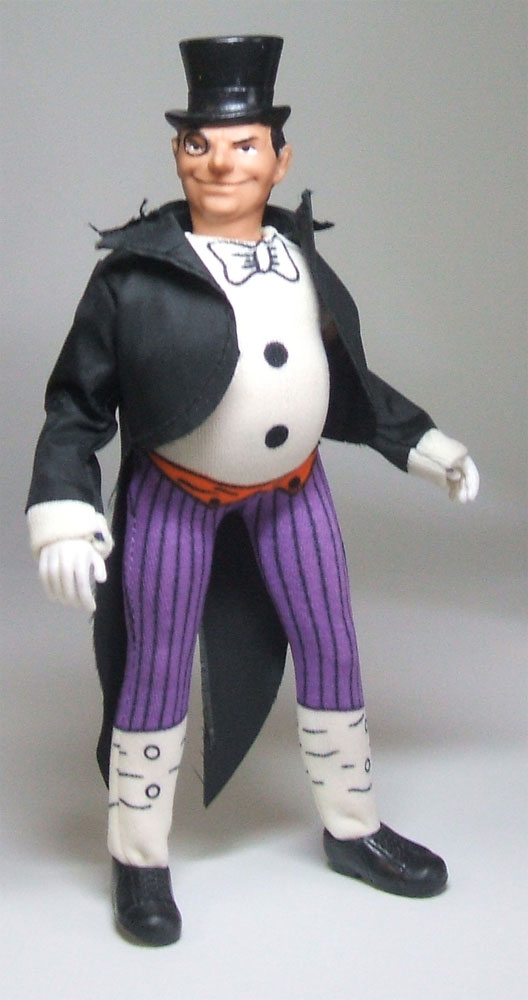 Below, Tom has provided us with a detailed look at the Mego Penguin card releases, very nice!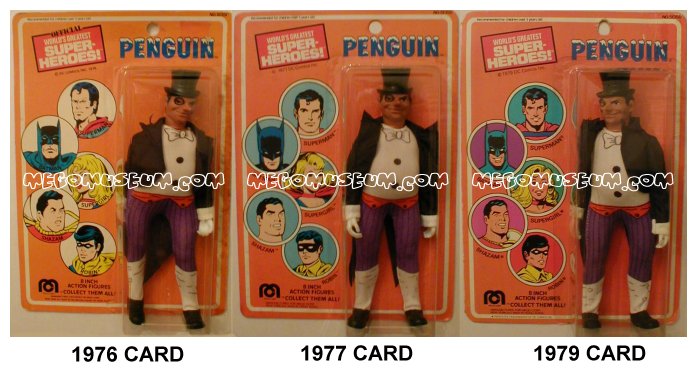 This a 1st version Kresge cards for the Villains (Note square
edge bubbles versus the rounded edge bubbles the later Kresge
versions and regular carded superheroes came on). They also have
extra text between their feet which the is not seen with the 2nd
version Kresge villains. (lesson and pics courtesy Raj)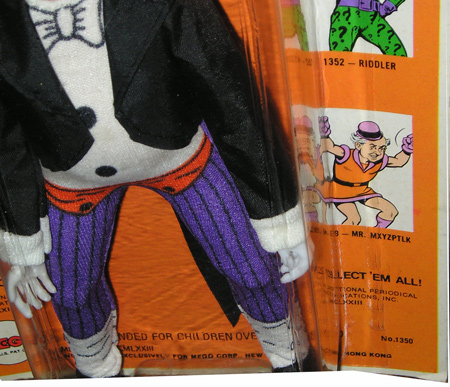 The Penguin pictured above is on a Canadian Grand Toys Card. Grand replaced Parkdale Novelty as the distributor of the World's Greatest Superheroes line around 1979.



The green carded Penguin from Palitoy UK is much harder to find than his US counterparts. Photo courtest of Brian (Palitoy).


Below is the Lily Ledy (Mexico) Mego Penguin. The rarest Penguin
of all, note the obvious but distinct differences between the US version
and this one.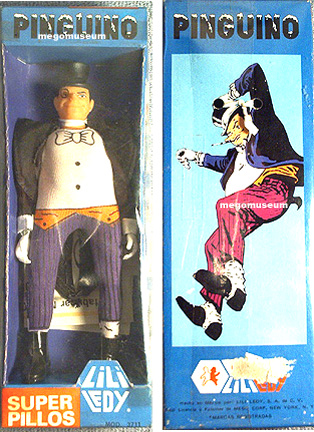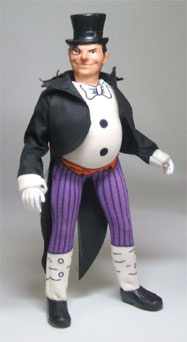 Figures Toy Company released the Penguin in 2014 as part of their Series 2 Batman Wave. The differences from the original are subtle and numerous.