This figure almost has a dignified look to him with his Head dress
and outfit.
Sitting Bull is the easiest to find in the series..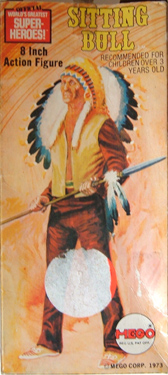 The Gray Morrow artwork portrays a much older character than the
figure.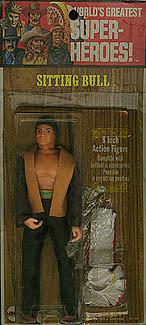 Mego Western Heroes are one of the three series that appeared on
Kresge cards, they are the most affordable.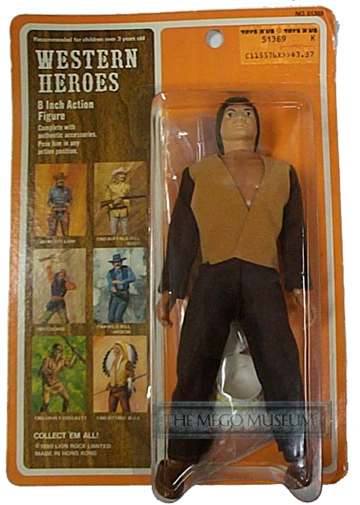 In 1980, Mego started selling old lines (Monsters, Micronauts) under
the Lionrock banner, it is assumed this was an attempt to raise
capital. (Courtesy of Ron)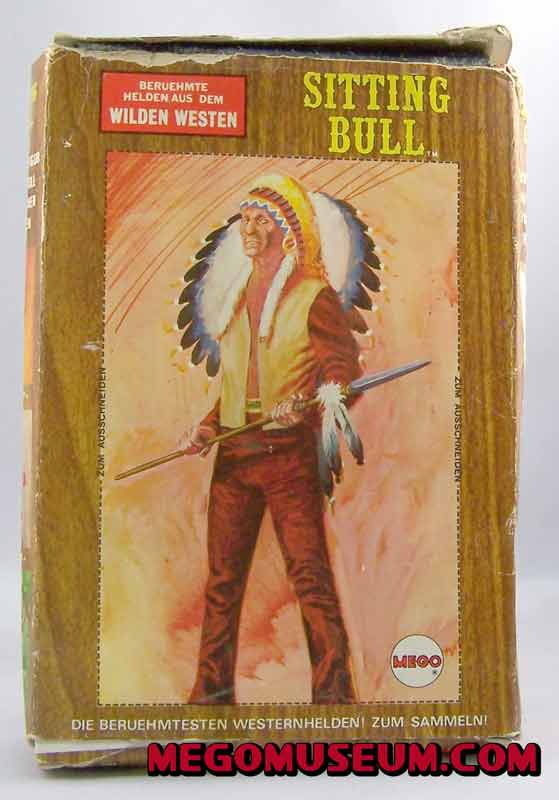 In Germany, the American West were issued in 3 different two packs.
These are very rarely seen, here is side one.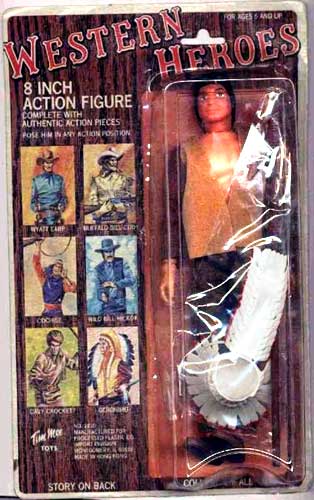 In the early 80s, Tim Mee toys reissued the Mego American West using different packaging. Sitting Bull was the only character renamed and thus he became Geronimo. and The Tim Mee reissues are easy to spot, the paint jobs are sloppier and the materials used slightly different.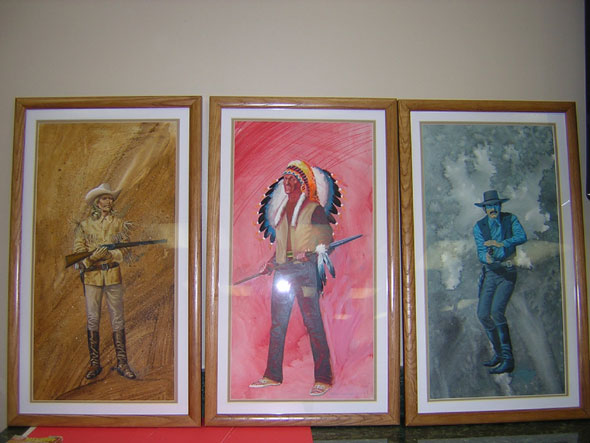 The original Gray Morrow artwork is signifigantly larger than the packaging itself. Morrow also did the art for the Mad Monster Series. Photo courtesy of Ron.
Sitting Bull: Original Accessories and Known Repros