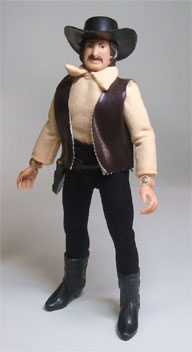 The famous lawman and gunfighter got the Mego treatment for this
series, complete with a solitary six gun.
Mego reused Bill's headsculpt for the Black Knight
in the Super
Knights line.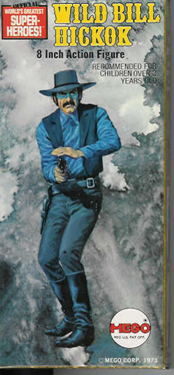 Another eye-catching box for this line, my favourite of the series.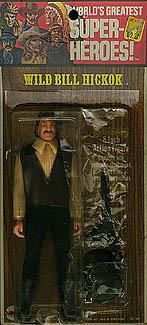 Wild Bill also came on a Kresge card and later a Lionrock card.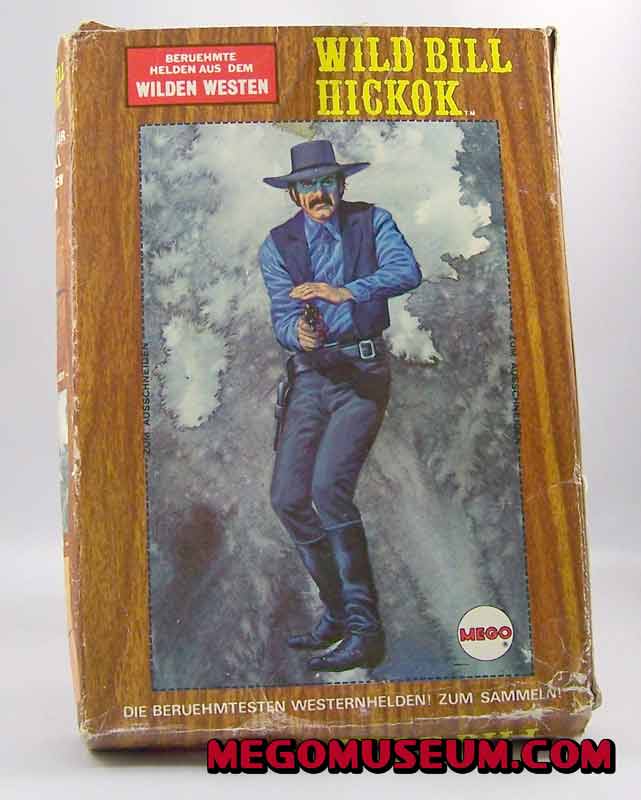 In Germany, the American West were issued in 3 different two packs.
These are very rarely seen, here is side one.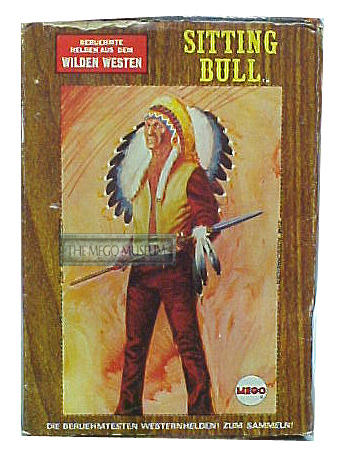 And this is side two, the characters fit rather snugly
inside.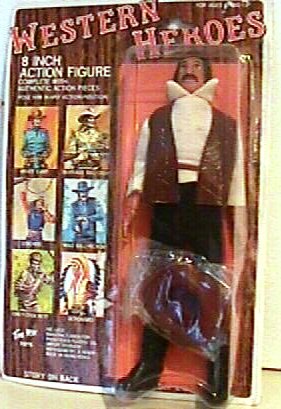 In the early 80s, Tim Mee toys reissued the Mego American West using different packaging. The Tim Mee reissues are easy to spot, the paint jobs are sloppier and the materials used slightly different.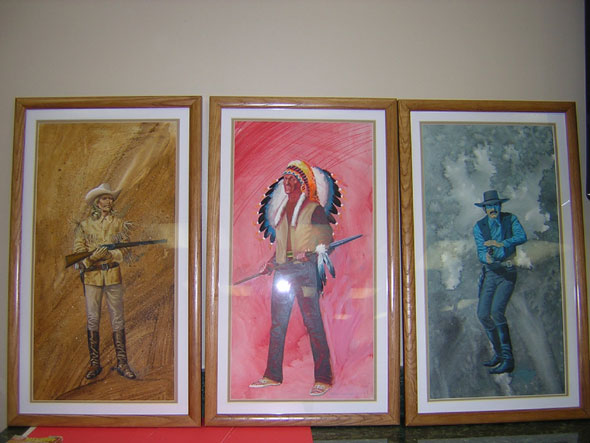 The original Gray Morrow artwork is signifigantly larger than the packaging itself. Morrow also did the art for the Mad Monster Series. Photo courtesy of Ron.
Wild Bill Hickock: Original Accessories and Known Repros