Mego Superheroes in the 79 Sears Wishbook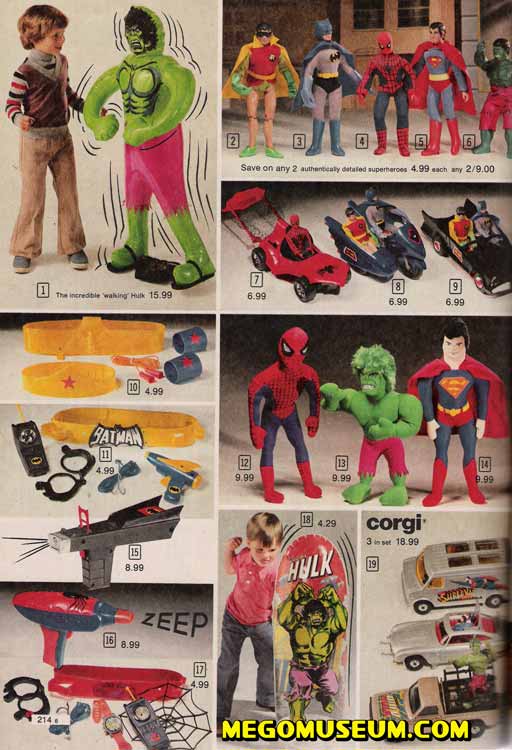 More Wishbook memories, this time the 1979 Sears Canada Worlds Greatest Superheroes selection, the old favourites are surrounded by some new hero merchandising for 1979.
Kevin laid out a cool Moon Knight Custom on us the other day
Thomas continues his quest to capture every character from the '66 Batman TV series in Mego scale, this time he's done Art Carney as the Archer, nice work!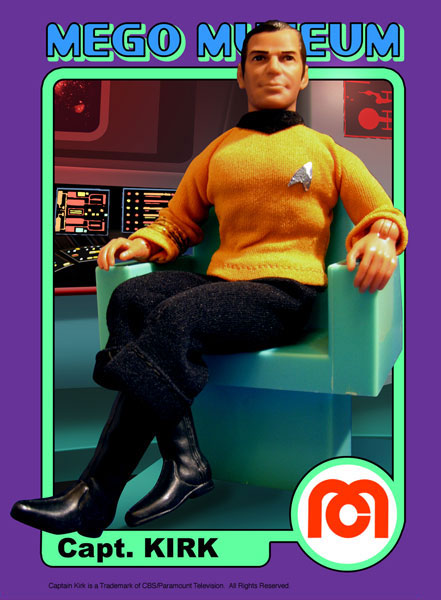 Mego is Beaming Back to a Comic Store Near You!
The cat's out of the bag on the upcoming Diamond Select Toys rerelease of the original Mego Star Trek line, not much is known right now except that Kirk and Spock are coming up first and that our own Dr.Mego is involved. Also the figures look smashing, discuss this on the forums.