James Bond: Moonraker
James Bond is one of the most successful film franchises in the world. Star Wars had such a big impact in the late seventies that even James Bond got into the Sci-Fi game with this 1979 release.
If it was Sci-Fi in the seventies, Mego bought the license and put a best effort into producing several lines including a 3" line with vehicles. .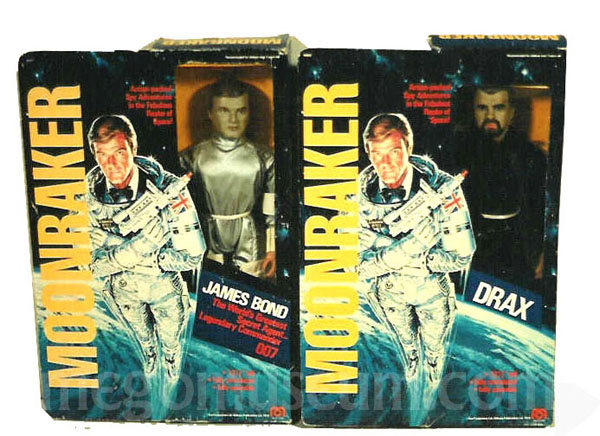 The 12" James Bond line was sculpted by Ken Sheller who also produced the 12" Buck Rogers line. Regular Issue James Bond and VIllain Hugo Drax. Due to their release date, most Moonrakers suffer from the discoloration known as migration, the greying effect that makes the figures head look pale. Here is one technique to combat migration in Custom Mego. (Photo courtesy Brad at Amazing 3rd Planet).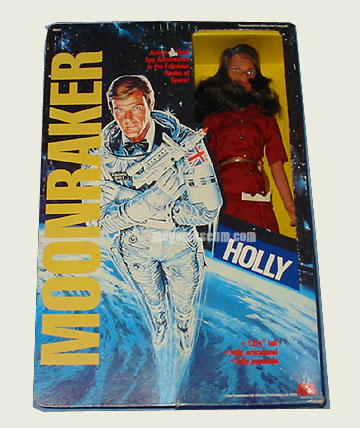 Dr. Holly Goodhead was changed to the kid friendly "Holly", this should come as a surprise to no one.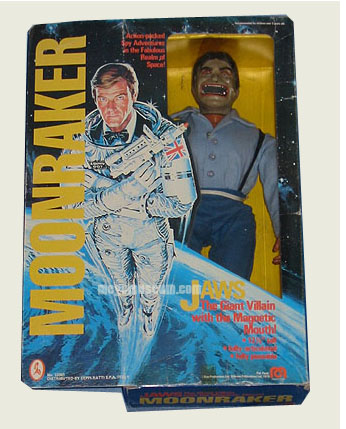 Production delays forced Jaws to be a European exclusive. Jaws has a few unique qualities, Mego made his mouth a magnet similiar to the 12" Batman and Robin also released at this time. Jaws also has an Incredible Hulk torso giving the illusion of bulk, kind of interesting considering actor Richard Kiel was almost chosen to play the Hulk. (Thanks to Chris Johnson for these minty boxed figures)
While the sometimes campy Moonraker was a hit at the box office, buyer support for the line was minimal resulting in only three of the 12" figures ever hitting US soil.This might have been due to Mego's presentation but more likely because the Bond franchise's merchandising was somewhat untested in the 1970's.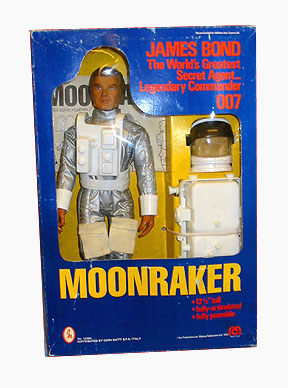 Chris Johnson provides us with a look at the very rare European exclusive deluxe James Bond, what a shame this didn't see a wider release as it most likely would have been a popular item.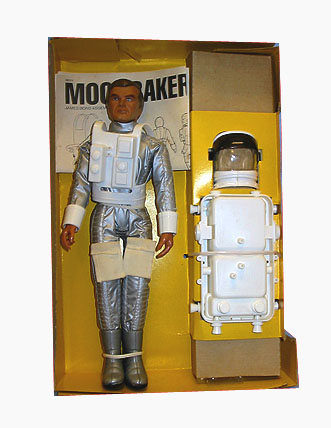 The attention to detail on this item make it a sought after collectible to both Bond and Mego collectors.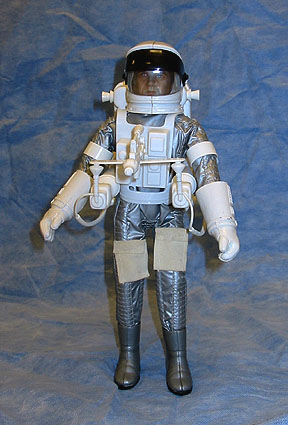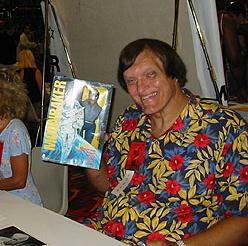 Chris Johnson gives us a great shot of actor Richard Kiel and his Mego counterpart this summer.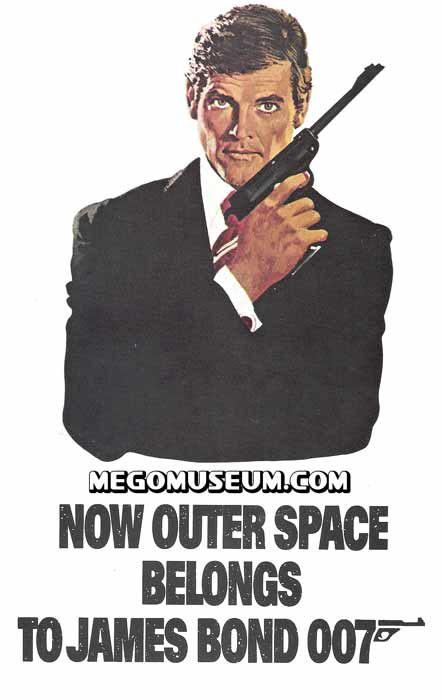 New to the Museum is this amazing Mego Moonraker.