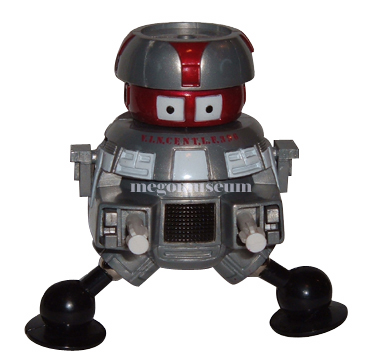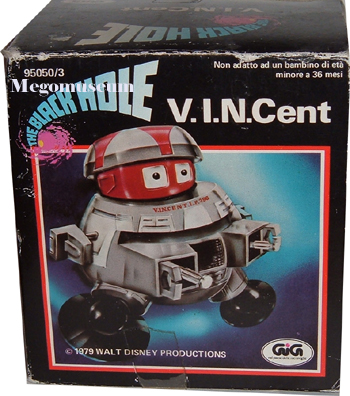 Above is the Magnetic Vincent that only saw release in Europe by
Gig toys, it would have fit in great with the 12″ guys. These figures
utlized technology from the
Mego Micronauts line of toys.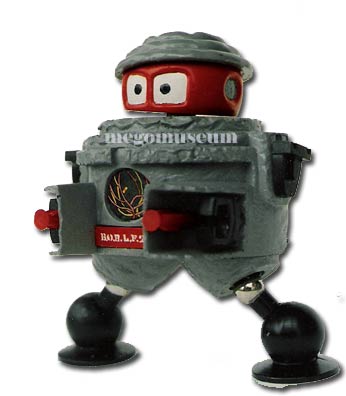 Magnetic Olb B.O.O never saw release as a mass produced toy but
that didn't stop Mego Super Collector John Bonavita from getting
one and sharing it with the world.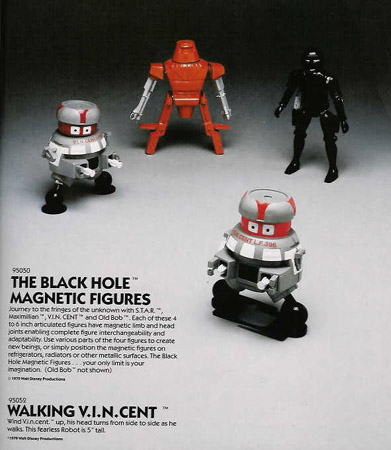 Do you see how we got robbed as kids? Walking Vincent (companion
to the 12″ers) and his magnetic buddies only saw toy store shelves
in Italy. The Magnetic figures were obviously taken from
Mego Micronauts Mego also tried to market
Megnetic Superheroes which like the Black Hole only saw release
in Italy.
Related Images: