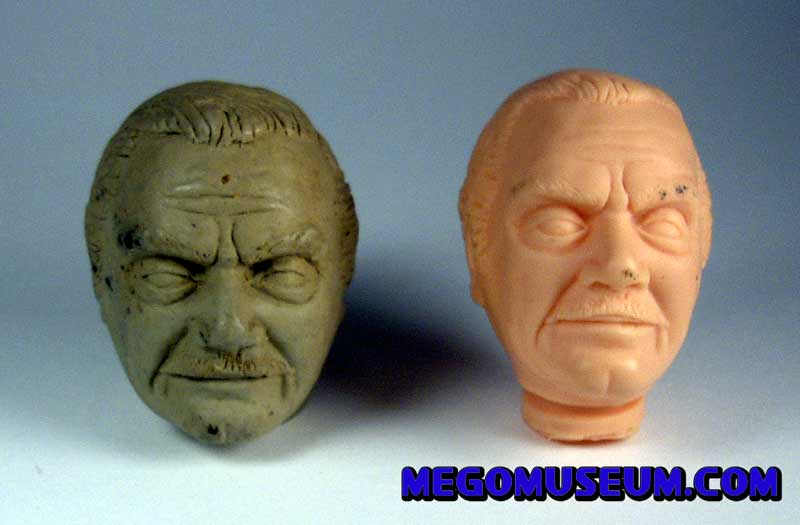 Another piece from the collection of Tory Mucaro, who along with the photo, gives us some insight into the origin of the piece.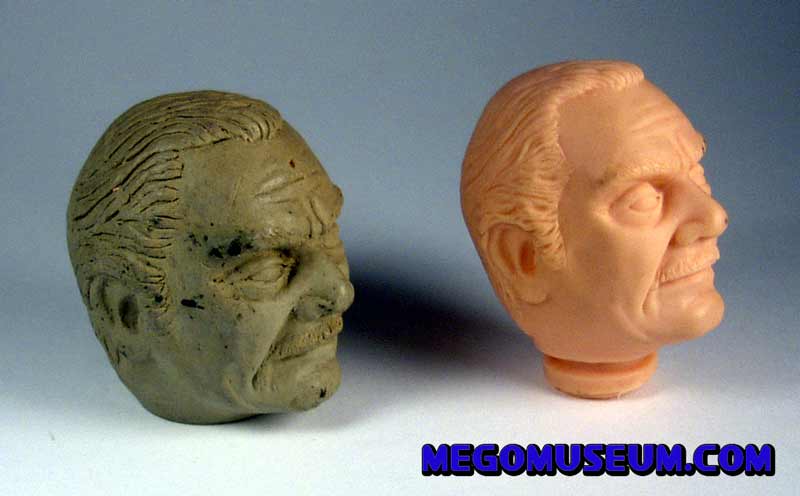 Of all the pieces revealed this week, the only one done "in house: at Mego was this Ernest Borgnine clay sculpt from the 12" Black Hole line. Tory believes Ron Shruby did the clay. Ron was a freelance sculptor who eventually became a Mego staff sculptor.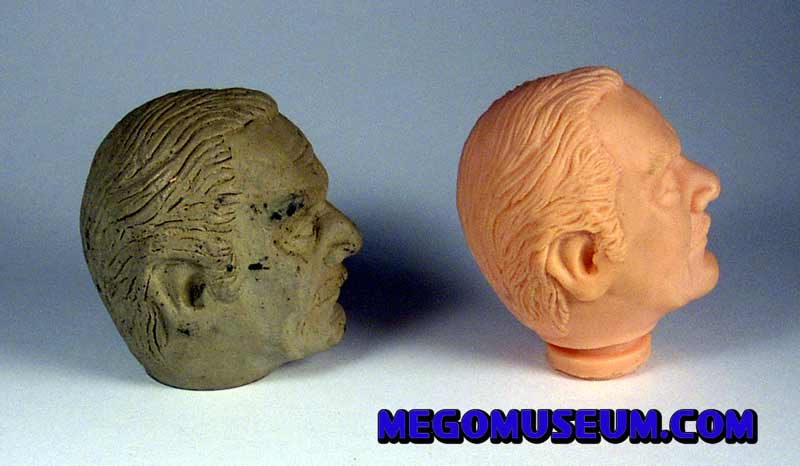 Ron Shruby was wonderful at capturing likenesses, and did many of the 12 inch doll heads including much of the Black Hole.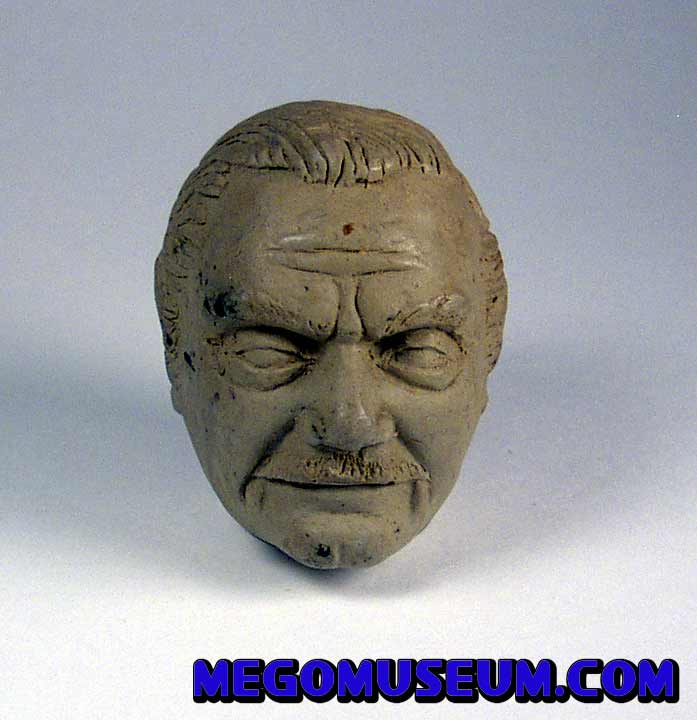 The clay (gray head) is the plastiline clay hand sculpted original piece, which you might notice is significantly larger than the flesh colored vinyl part. That is due to the fact that vinyl shrinks an average 10% when roto-molded.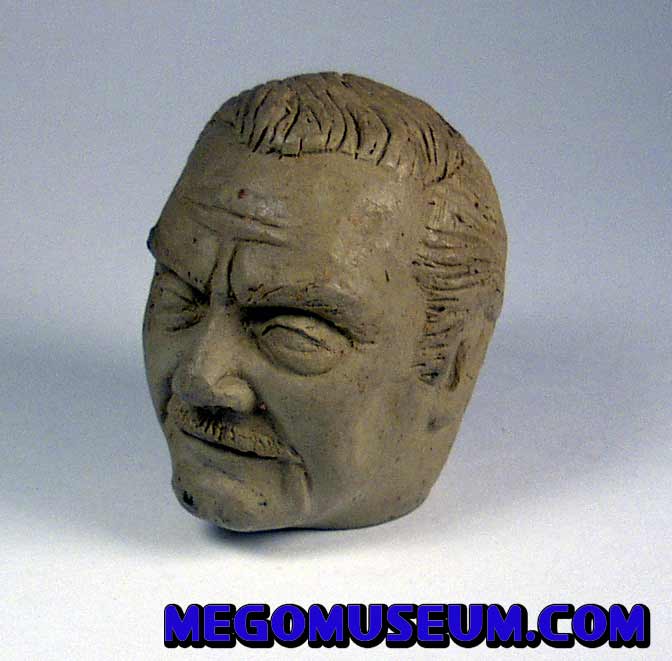 The vinyl head was a pre production piece done for sales samples and also to ensure the shrink rate was correct before sending it to Hong Kong for production molding.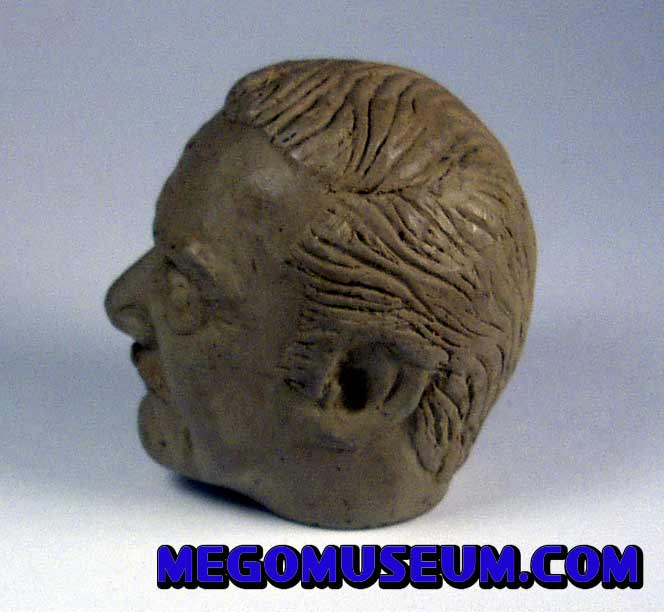 Tory also believes he has the beryllium copper roto-mold for this head as well, but can't locate it at the present. The Mold was produced in NYC, possibly Brooklyn or Queens. Since the NY metropolitan area had several doll companies, it was fairly easy to have these molds made back then.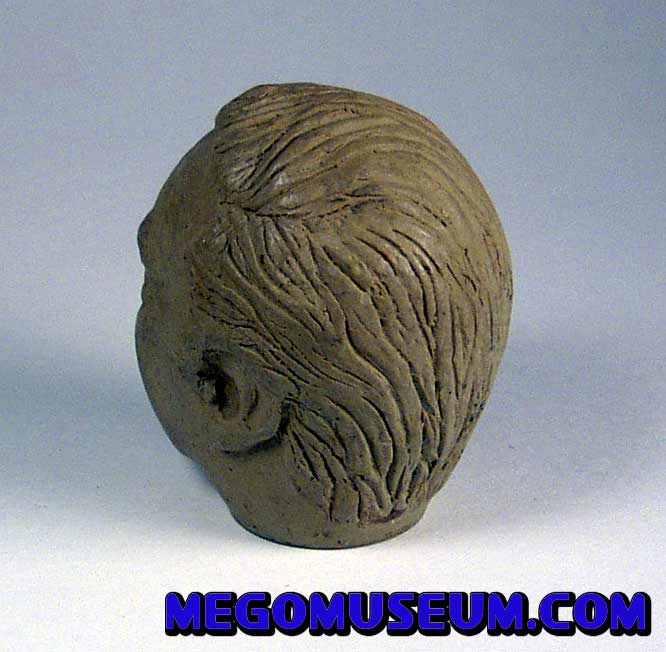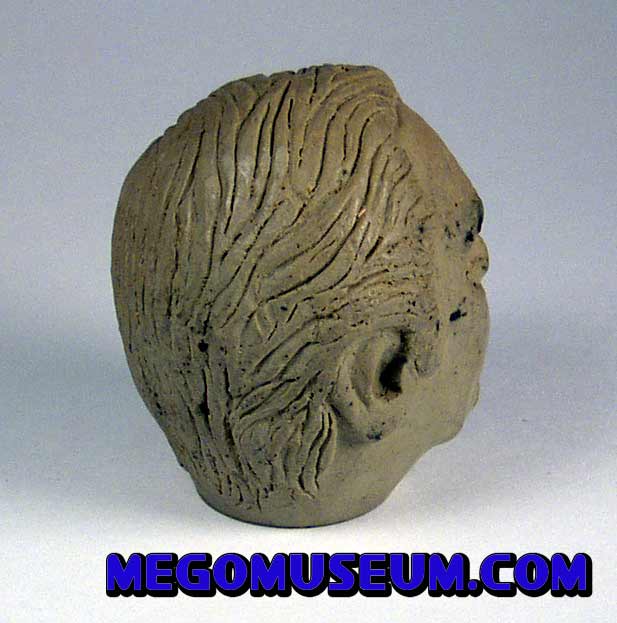 Many thanks to Tory Mucaro for these amazing pictures and insight.
Related Images: