Mego Memories: Wolfman Christmas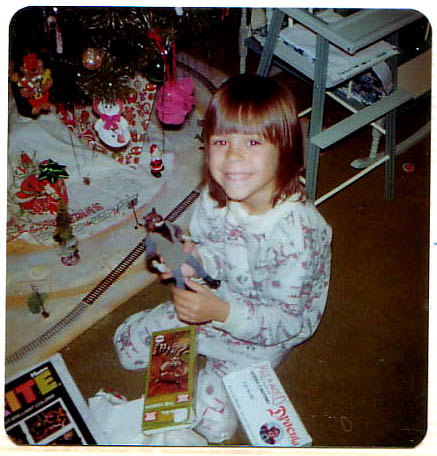 From 1974 Steve Banes opens a Mego Mad Monster Wolfman. Steve got all 4 of the Mad Monsters that year but this is the only one with a photo. He tells us he simply could not wait to have Wolfie kill G.I. Joe.
Enjoy previous Mego Memories at the Megomuseum, Part 1 and Part 2 are full of vintage coolness. Got a pic to donate? Send it on down!
Check out this week's Custom Spotlight in Custom Mego!
MegoMeet 2008: The fourth annual Mego Convention will be held on June 6 & 7 in Wheeling, WV. For more information check out the official site and forum. Be sure to see pics from past Megomeet, here are the years 2005, 2006, and 2007, Mego Meet is a blast, hope to see you there!
Labels: 1974, Customs, mad monsters, mego corp, Mego Meet, mego memories, toy shows