Customizer of the Month- May 2009- Alberto Malnati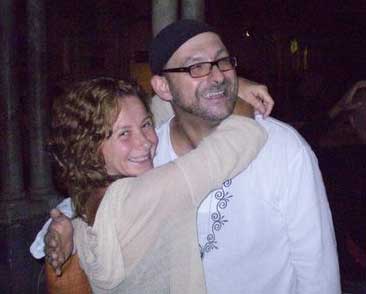 Name: Alberto Malnati
CM: Any Personal Info you are willing to share: (married? Kids? Pets? Occupation? Where from? Other hobbies,/Interests?).
AM: I was born in Genoa, Italy, on August 3, 1966. I'm a jazz musician, and I play and teach double bass. I was married for 8 years, and now I have a girlfriend, Franca. After the death of my beloved little dog, Straccy, I had no more pets. I live in Casella, a small village on the mountains 30 km from my birth town. It is a nice green spot in the mountains still close to the sea. My interests are Megos, music, comics, history and Oriental philosophy.
CM: How did you get started collecting mego?
AM: Well.six years ago during a removal in a country house where I spent summer vacations with my family during my childhood, I found the box that held all my Megos (almost 30 figures) from my childhood. Well, you can imagine the emotion I had in the moment I took those friends in my hands after so many years! So, I start to look on Internet, and I discovered the museum.I was hooked!
CM: What is your favorite original mego figure and line?
AM: Mostly I liked the World's Greatest Super Heroes line, but I love Action Jackson, the Knights and the Mad Monsters, too.
CM: What is, in your opinion, the biggest "hole" in mego's original lines. (what figure or figure line is missing that should have been done).
AM: As everybody already said The World's Greatest Super Heroes line was too incomplete. In DC they missed characters like Green Lantern and Flash and baddies like 8" Luthor, Braniac, Sinestro, Black Adam, and many others.
In the Marvel line I think they could easily have released Daredevil and a ton of charming baddies, mostly using already existent parts, and given us Dr. Doom and Magneto. And what an incredible mistake on Captain America's uniform.they missed the red hands and the white stripe on the forearms in the first version. Ok, so why didn't they make the second version right? And Falcon, it's incredible to have such a nice suit and great boots, but why the hairy hands from an ape figure? Please, they could easily have given him red gloves or at least a pair of red hands.
CM: What motivated you to start customizing?
AM: I always had a custom attitude. When I was a kid because of the lack of baddies, I had to invent evil menaces for my heroes. When I came back to Megos, I decided first to complete my World's Greatest Super Heroes collection with all the loose figures that Mego never put on the market in Italy, then to find parts to fix and complete some of my original figures, and finally to make all the Mego figures I always want with my own hands. The first figure I bought was a Hulk from a kind guy who lives in Ohio.
CM: What was your first custom?
AM: Mhhh, I can't remember my first one from my childhood years, but surely I remember the first I did when I decided to get back in action six years ago. It was a Black Canary with the body suit she had in the 80s.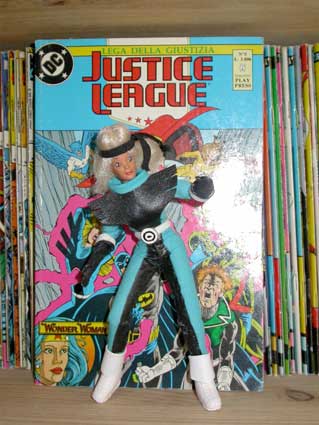 CM: How did it come out? (looking back on it now)
AM: She is still one of my favorites. I re-styled many of my old customs but not this one.
CM: What have you done/learned that has improved your customizing skills?
AM: Much the same as for music practice, good teachers and a bit of good attitude help. I found it very useful to see and discuss the job with the other guys here. I've found a lot of good solutions thanks to the customs forum.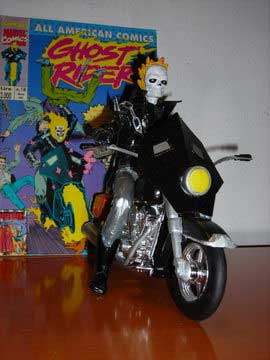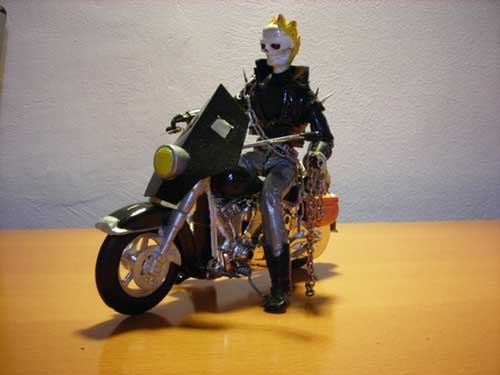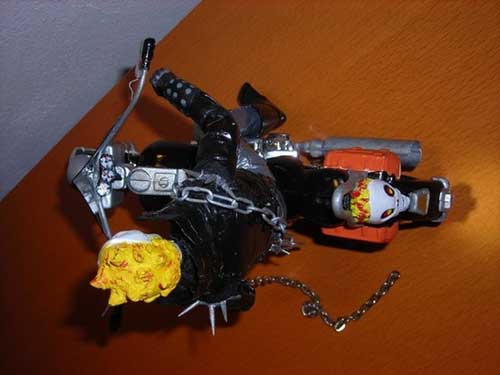 CM: What areas of customizing is your strongest points, or favorite things to do?
AM: Assembling of spare parts from different figures, and adapting to the Mego style. I also like sculpting with milliput putty and carving resin heads in something different.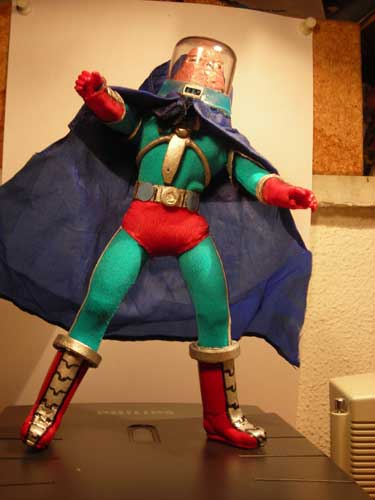 CM: What resources make it easier for you as a customizer? (is there a source for parts? Information? Etc. that aids you more than anything else?).
AM: On the custom forum we can stay in touch with a lot of guys/gals that sell spare parts, and that really helps you. On Ebay you can find a lot of Mego spare parts, bodies and any kind of junk. Personally, I love Laurie's (Polyester) resin heads because they are "generic" and allow you to be creative on `em. I use a lot of repro bodies too, mostly CTVT, they have good quality/price, especially after you have re-strung them.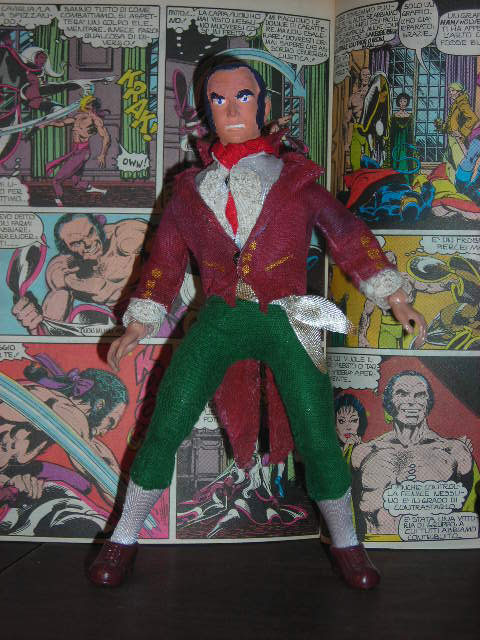 CM: What is your favorite custom you've done and do you think it's your best work? If not, what do you think is your best work?
AM: Oh dear, that's like asking a Mum who's his favorite son, and I'm the mum/dad of more than 200 babies! Among the older customs ( period 2003-2005) my favorites are Black Canary, Calculator Mystique, Red skull, and among my newer customs my favorites include Royal Flush Gang, Death Adder, Black Mamba, Ghost Rider, Clayface 3, and so many others.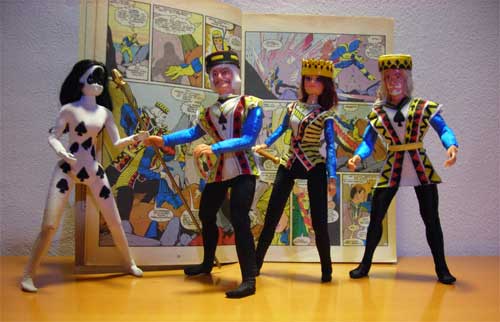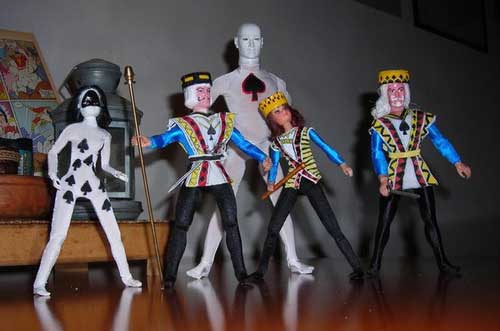 CM: Why do you choose the projects you choose?
AM: First of all if I love the character in the comics (I make just Marvel and DC's characters), then I consider the technical aspect and the possible solution to obtain a good custom.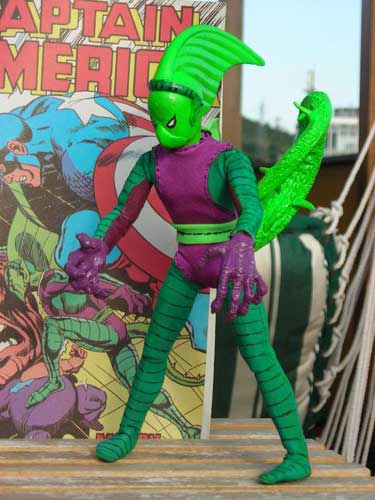 CM: What are your favorite customs others have done and why?
AM: Like for my figures, it is hard to choose. I have seen tons of great customs here over the years, including Captain Mego Death Stroke, Black Knight Super Skull, the type 3 toys werewolf. Personally, I love the special style of Thunderbolt. He started as a "conventional" customizer, and in the past two years he developed an incredible personal style. Then I love a lot of more Mego-like customizers. Generally speaking, I find it's always interesting to take a look at the gallery. The new and old customizers always have same good ideas.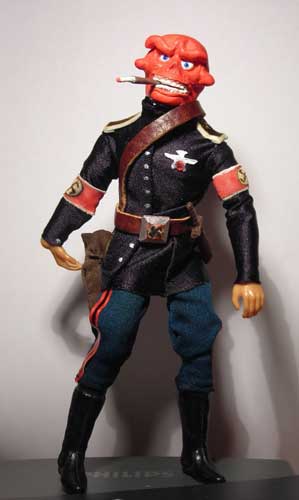 CM: What is on your "to do" list in the near future?
AM: Well, I've noticed that I have more Marvel than DC characters, so I will work on same DC stuff like Guy Gardner, Gipsy, and Moghul. I `m still looking for characters that could inspire me, because when you do a lot of customs is not easy to find new ones to work on.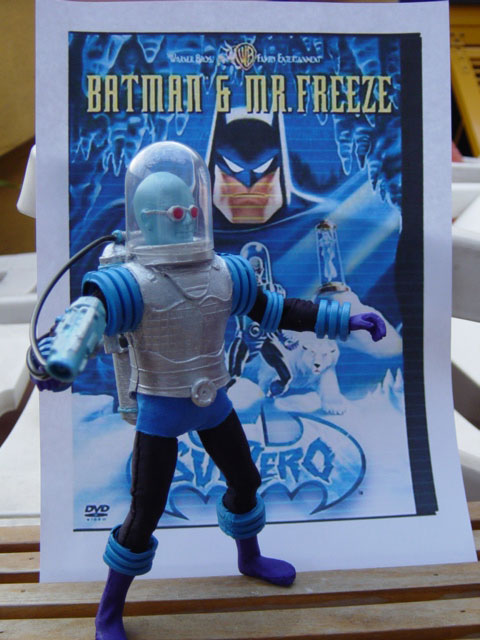 CM: How do you think customizing affects the mego collecting hobby?
AM: Not negatively in my case. I had the target to complete my World's Greatest Super Heroes collection and I did it. Although I have a bunch of boxed figures, I'm more interested in nice loose ones. In the future I will box all my originals with repro boxes. There are some guys here that do an incredible job with boxes, Anthony among `em, is one of my favorites. I have the Action Jacksons I want and my Mad Monsters restored, which is exactly what I had in my collecting plans.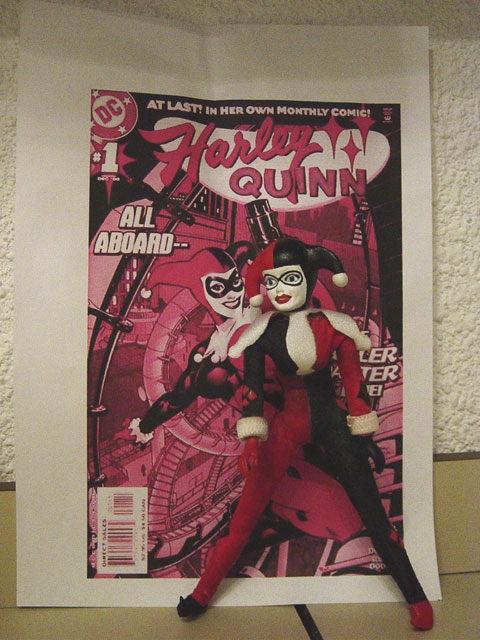 CM: Any tips or words of customizing advise to new customizers?
AM: Mhhh, first of all enjoy your custom, then take inspiration from other guys' work, but try to do your own way. Years ago, Natt Adderley, the great jazz trumpeter brother of the greatest alto sax player ever (after Charlie Parker) Cannonball Adderley said to me, "Al you are always the best when you play your own S.!"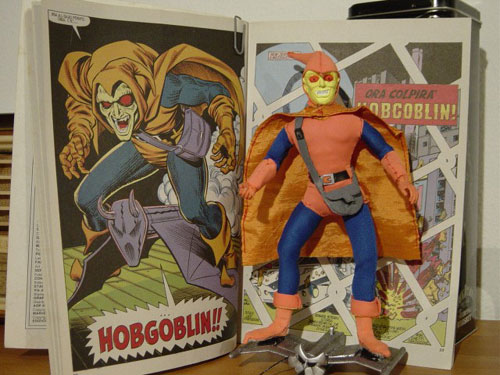 CM: Do you sell custom figures or parts? If so, why?
AM: Not really. I've done something for friends in change for spare parts and bodies. I do my customs, mostly as fun for myself. There are so many great customizers that already sell their work. Maybe in the future, if somebody would ask me to work on a custom I could do it, but before I would accept a job I want to be sure I have enough time and a good enough idea. If you are getting paid for a job, I think you have to do it well.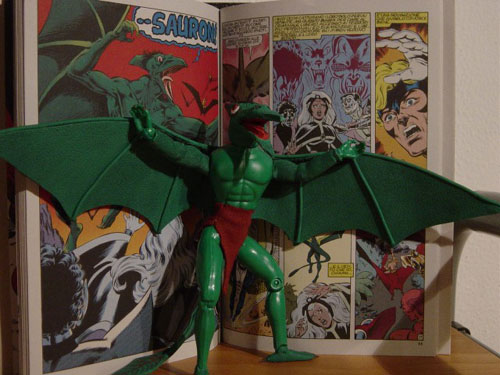 CM: What does your family/friends think of your mego custom work/hobby?
AM: My best friends ever (Michele and Gianni) share this passion with me, my nephews (Vieri and Bianca) in the past years gave me all their dismissed toys I could use for customs (now they are grown up), my ex wife loved them and asks me pictures of the newest ones (we are still good friends), and my new baby simply smiles.
CM: Thanks for chatting with us, Al!