Customizer of the Month- April 2009- Nate Alley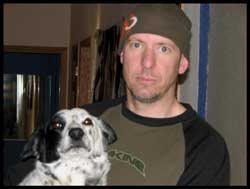 Name: Nathan Alley (MegoRonin)
CM: Any Personal Info you are willing to share: (married? Kids? Pets? Occupation? Where from? Other hobbies,/Interests?).
NA: I am engaged to be married, we don't really want kids, but have 3 awesome dogs, 3 cats, and a couple horses. I work for a consulting company here in Wyoming as a GIS & Mapping Specialist. I love outdoor activities, Manchester United Futbol Club, and also collect vintage Star Wars figs, and other random toys from my youth. I also try to stay in shape with free-weights, cross training, yoga, and MMA.
CM: How did you get started collecting mego?
NA: I had a couple loose, incomplete figures in a box with some other toys I played with growing up. I decided it was dumb to keep them boxed up forever, so I started looking for parts online, so they would be complete, and I could put them on display. I found the Mego Museum, and Doc Mego's site and it was all over.
CM: What is your favorite original mego figure and line?
NA: Definitely the WGSH's. For good guys, I always loved Batman, and Hulk, but Green Arrow was a close 3rd. For bad guys, it has to be the Green Goblin.
CM: What is, in your opinion, the biggest "hole" in mego's original lines. (what figure or figure line is missing that should have been done).
NA: Not enough Super Villains to round out the bad guys, I would have loved an 8"Lex Luthor, Bizarro, Black Manta, and more marvel villains, as well.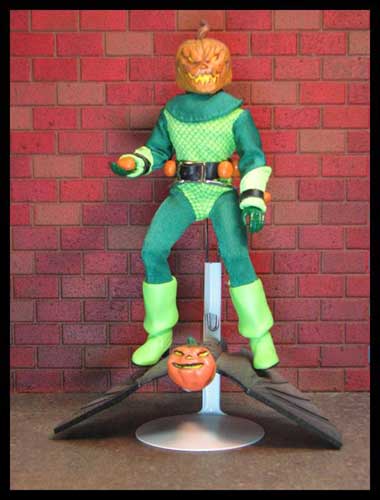 CM: What motivated you to start customizing?
NA: Well, like many people I wanted to fill in some of those gaps you mention in the last question, but even more I need an outlet for my creative side. Creating custom figures is a perfect way to express that side of me. I love the many aspects of a custom; painting the heads, putting together a suit, and scavenging various pieces from who knows where for the accessories.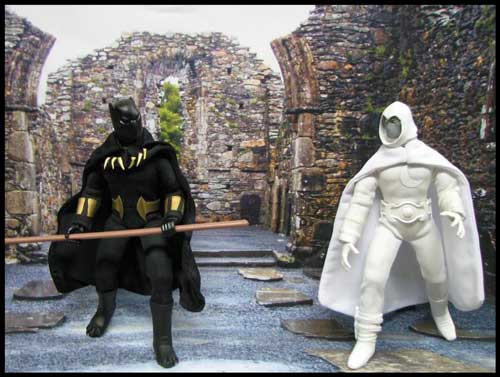 CM: What was your first custom?
NA: The Gorn using the head, arm and leg set from Captain Dunsel. Next would be the Beast or Martain Manhunter. Here's a pic: Beast has a wolfman head on a painted hulk body. Never did get to his glasses.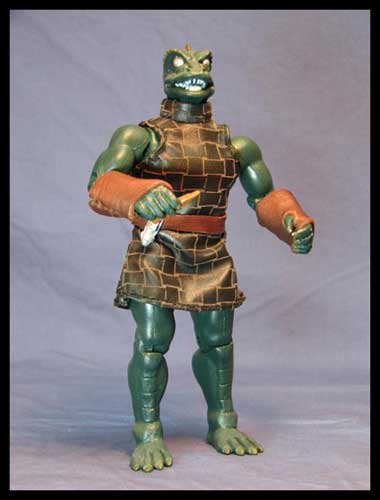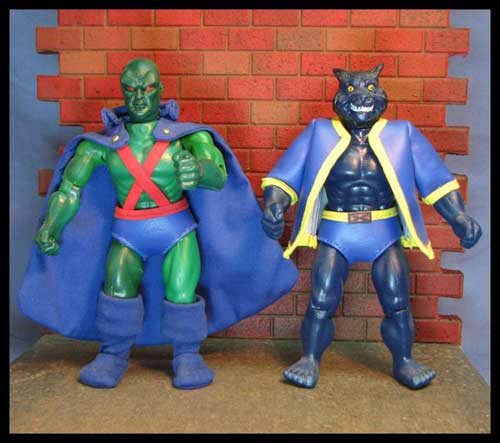 CM: How did it come out? (looking back on it now)
NA: I think he came out pretty well. It was fairly simple, but painting those bodies is tough. They don't really take the paint all that well. I will likely re-do Beast and Man-hunter at some point.
CM: What have you done/learned that has improved your customizing skills?
NA: I started sewing my own suits, because I wanted more control over the colors and the look. I haven't advanced to using a machine, and the first few I sewed by hand were terrible. The more you do it, the better you get. Faster too, it used to take me hours and hours for a simple body suit. My paint work is also getting better. Once you figure out your style it starts coming together better.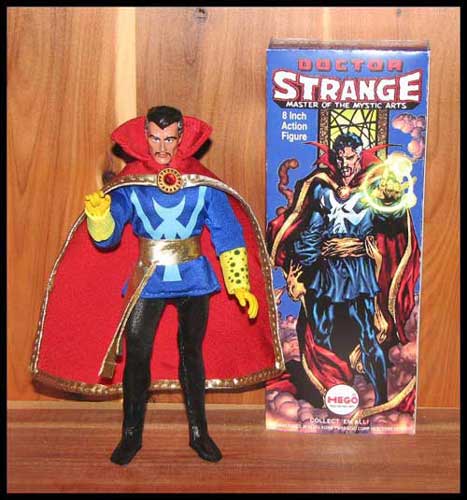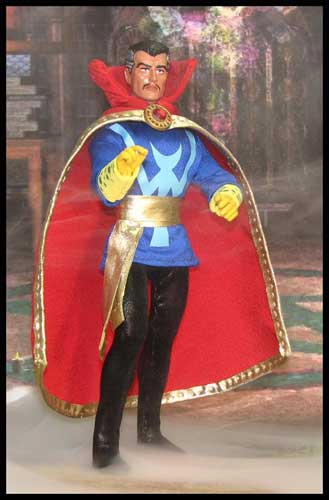 CM: What areas of customizing is your strongest points, or favorite things to do?
NA: I don't know that I have any strongest points; I still have a long way to go to reach the level I am shooting for. I love the design and planning stage. It's fun to look for that right image of how you want the figure to look. There are so many great artists and versions of the figures out there, and really a lot of choices when trying to pick an era or style to follow. When you can finally bring a character together and it actually looks the way you picture it in your head is pretty satisfying.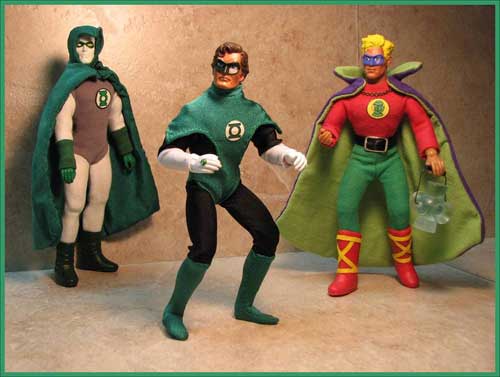 CM: What resources make it easier for you as a customizer? (is there a source for parts? Information? Etc. that aids you more than anything else?).
NA: I don't have a ton of comics, but I have several books from DC and Marvel that I use for reference, but obviously the internet is a key resource. I love browsing the customs galleries, and seeing how people address the various challenges you run across when doing a figure, I.e. capes, hoods, boots, harnesses, weapons and emblems. I just surf the various parts dealers until I find the one who has what I need, or I figure out how to make it. Often my customs use pieces and parts offered by several different people.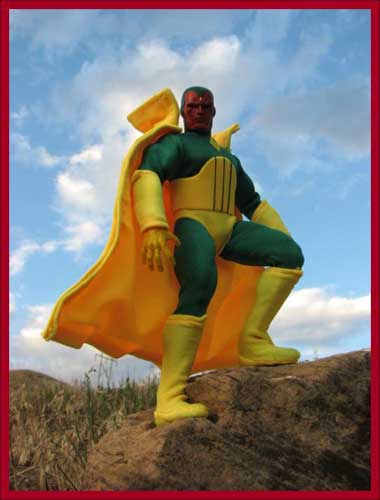 CM: What is your favorite custom you've done and do you think it's your best work? If not, what do you think is your best work?
NA: My favorite custom to date has to be either my Hawkman, or Solomon Grundy. One of my best is probably Dr. Strange. I did him for a member here and really wanted it to be good.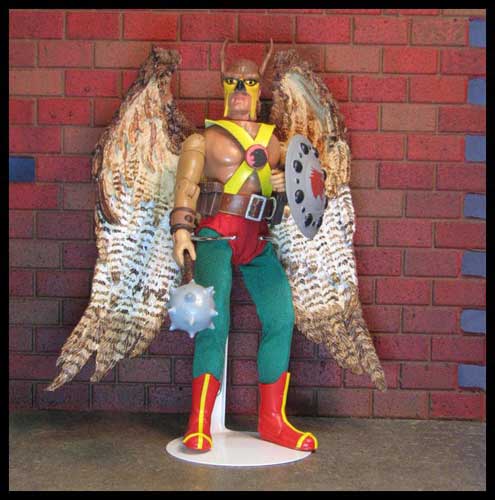 CM: Why do you choose the projects you choose?
NA: I like a variety of lines and figures, so basically what ever inspires me at any given time. I'm pretty well stocked up on heads, so I just stare at them till one jumps out. Sometimes I lose the feeling and start a new figure. Even better I often work on 2 or 3 at a time so I can keep switching back and forth as I get ideas, or my mood changes.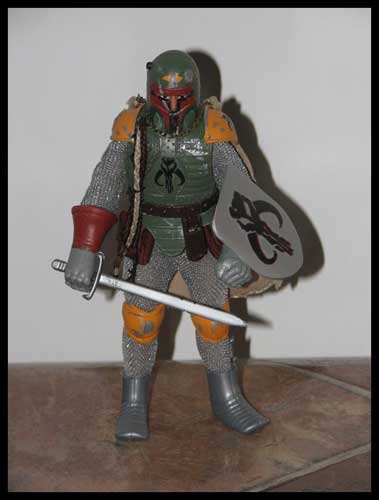 CM: What are your favorite customs others have done and why?
NA: I think T1Kirks Cheron Stone should probably be custom of the year - Instant classic. I have a Hob-goblin from Type3toys that I absolutely love. Black Knight and T-bolt, never disappoint me, and there are many other great customizers out there, that I only hope to match. Captain Mego's Blue Beetle is pretty sick as well. Some are so good, I won't even post mine at the same time others are up.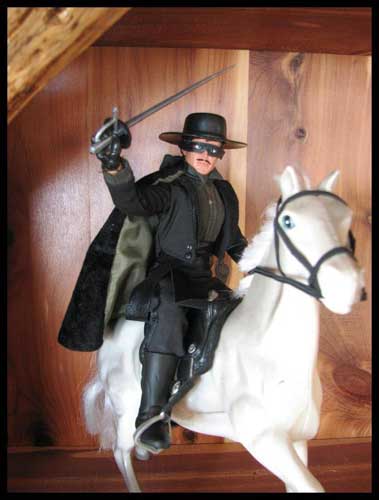 CM: What is on your "to do" list in the near future?
NA: Let's see, I'm slowly finishing up my Legion of Doom, I have some plans for Bruce Lee, some Golden Age guys, a couple re-dos Flash and Green Lantern. I also want to work on more Spidey villains, Scorpion, Electro, Rhino. We'll see.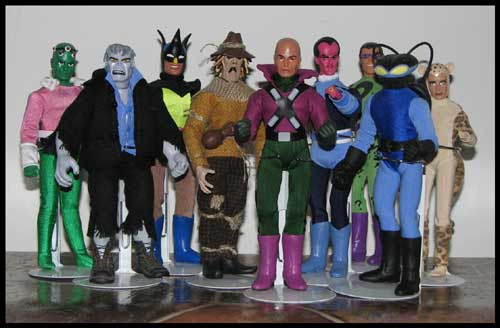 CM: How do you think customizing affects the mego collecting hobby?
NA: I think it takes it to a new level. I know some people can't get why you would want a custom, and I can understand that, but for me it is a way to actively be a part of the hobby beyond just spending money on original figures. You can never top the originals, but filling in gaps, or creating your own lines is what makes it fun for me.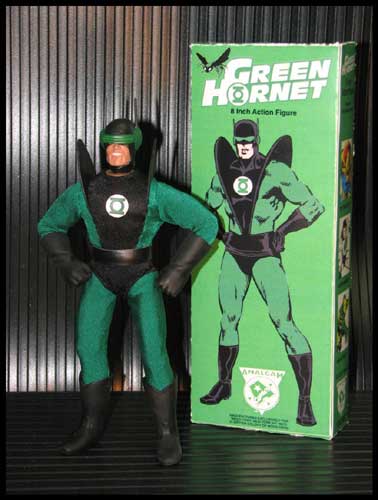 CM: Any tips or words of customizing advise to new customizers?
NA: Start with a simple figure first. Take your time, and don't hesitate to redo something if you aren't happy with it. I have sewn a suit two or three times, only to toss it and start over. Use the many resources available, and ask for help from the others when you need an opinion.
CM: Do you sell custom figures or parts? If so, why?
NA: I have done a couple figures for people, and have 1 in the works for a member here. I really don't think mine are good enough for sale, but so far people seem to be happy with them. I don't sell parts.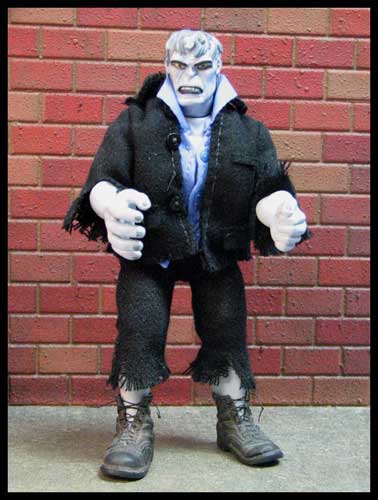 CM: What does your family/friends think of your mego custom work/hobby?
NA: My friends that like toys and comics think it's pretty cool; the others just shake their heads. My fianc' has accepted it; she still thinks I'm a geek but has recognized what it means to me and even got me a loose Conan for a present, she's awesome.
CM: Thanks for taking the time to chat with us Nate!
NA: I just want to thank you for the opportunity to be COTM. I love the museum community, and am having a great time with the original megos, as well as the customs. Thank you to all the other customizers for your advice, tips, parts, inspiration and support. I have a ton more customs planned, and can't wait to make them happen. Cheers.