Customizer of the Month- June 2008- Ian Green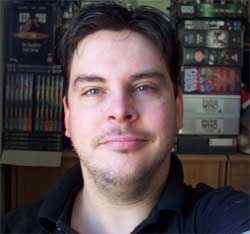 Name: Ian Green
CM: Any Personal Info you are willing to share: (married? Kids? Pets? Occupation? Where from? Other hobbies,/Interests?).
IG: I have a girlfriend and a 2 year old Staffy called Milo. We don't have any kids yet but we're working on it. My biggest love is science fiction, I used to write short stories but I just don't get enough time now what with work and other stuff. Also, until my knee injury 4 years ago I was a member of a Re-enactment society. I'm currently working in the surplus telecom's marketplace ( not as exciting as it sounds )
CM: How did you get started collecting mego?
IG: Like most of the other members, I had Mego's when I was a kid which eventually got broken and thrown away. When I came across a couple at a flea market I started looking for the ones that I used to play with. This was long before ebay of course.
CM: What is your favorite original mego figure and line?
IG: My favourite figure has to be John Koenig from Space:1999, it is such a great sculpt. I would have to say my favourite line is a toss up between Space:1999 and Planet of the Apes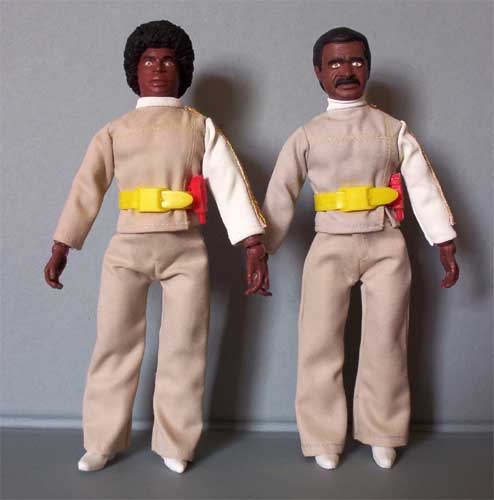 CM: What is, in your opinion, the biggest "hole" in mego's original lines. (what figure or figure line is missing that should have been done).
IG: I've never really been a big comic book fan, so I would have to say Victor Bergman and Helena Russell from Space:1999, that was a big ball drop on Mego's Part. Battlestar Galactica was, I think, another missed opportunity.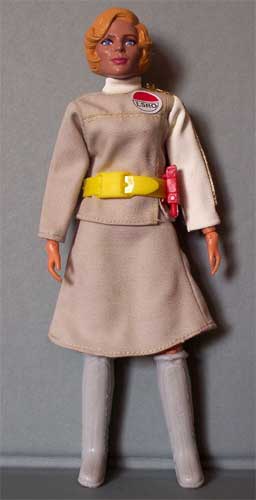 CM: What motivated you to start customizing?
IG: I'd been making plastic model kits and casting my own figures for several years, then when CTVT introduced their Megoesque figures it opened up a whole new area for me to work in. All my favourite TV shows from childhood were being re-run on TV and released on DVD so I thought I'd have a go and try to do the figures that were missed before.
CM: What was your first custom?
IG: I think it was something really simple like space:1999's Alan carter in a season 2 outfit. I had to use a female uniform tunic and a bleached jacket. Not at this time, my old camera was really dreadful and I haven't got around to updating my early pictures yet.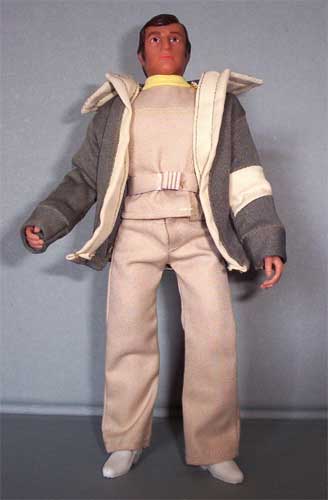 CM: How did it come out? (looking back on it now)
IG: It's ok.
CM: What have you done/learned that has improved your customizing skills?
IG: It definitely has to be the enlarging and shrinking processes, it makes things so much easier than if you have to sculpt a head or other part from scratch but in time I hope that I am able to learn that skill.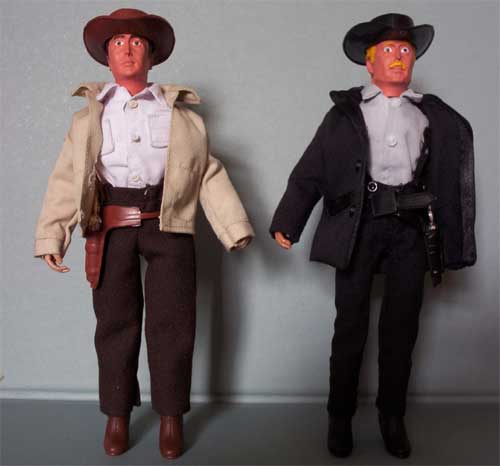 CM: What areas of customizing is your strongest points, or favorite things to do?
IG: My strongest points have to be coming up with ideas for figures to do and the working out of how to do certain parts, be it the sculpt, outfit or whatever.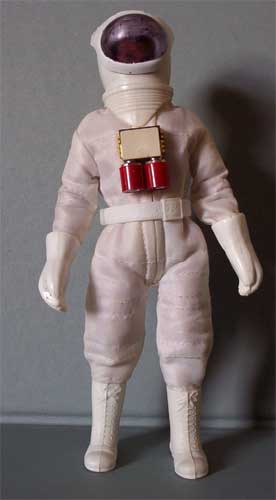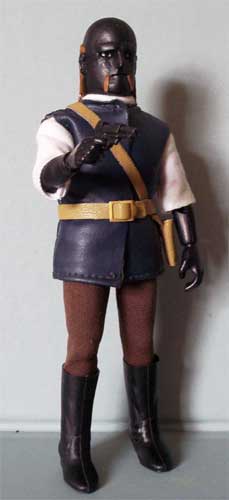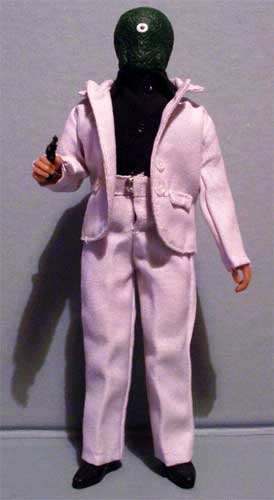 CM: What resources make it easier for you as a customizer? (is there a source for parts? Information? Etc. that aids you more than anything else?).
IG: The museum's Custom Mego pages have been a great help when I've been unsure of how to go about a particular problem, be it re-stringing a body, moulding items or removing hands etc. People like CTVT, TJ's Toys, Doc Mego and all you other guys in here, who I've had the pleasure of dealing with, have made my job so much easier. A lot of my work wouldn't have been possible without your help. I know some of you don't like it, but evil bay plays a part too.
CM: What is your favorite custom you've done and do you think it's your best work? If not, what do you think is your best work?
IG: Good question, my favourite custom has to be Patrick Troughton, the 2nd Doctor, followed closely by Jon Pertwee, the 3rd Doctor. As for my best work, I don't think that I've done it yet.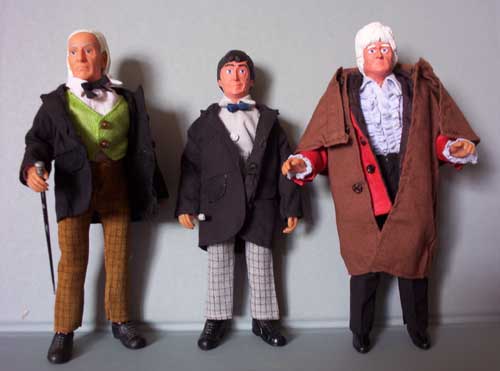 CM: Why do you choose the projects you choose?
IG: I'm not really a big Super Hero fan ( but I did like the Keaton Batman movies), so I choose figures from the TV shows and Movies that I enjoy watching which up until now haven't been represented.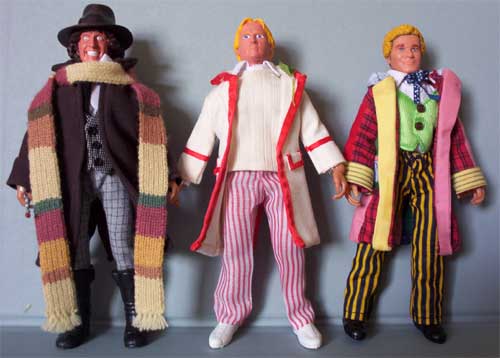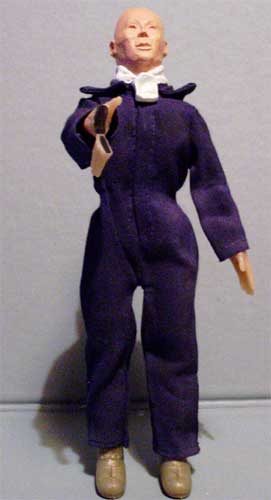 CM: What are your favorite customs others have done and why?
IG: I don't want to cause anyone offence because there are so many talented people here, but I really like Type 3 Toys and BK's work and hope to be as good as them in time.
CM: What is on your "to do" list in the near future?
IG: I've still got several Doctor Who customs to finish with more in the pipeline, some more Cowboy Movie Characters and hopefully I can pick up my Kelly's Heroes customs again.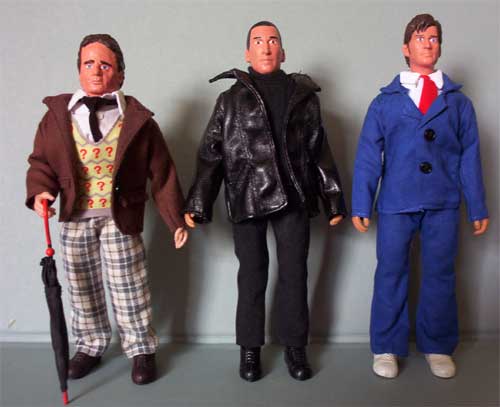 CM: How do you think customizing affects the mego collecting hobby?
IG: Personally I think it helps keep the Mego legacy alive.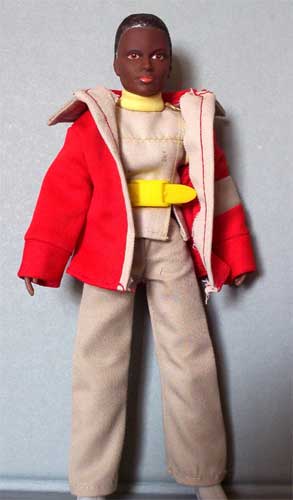 CM: Any tips or words of customizing advise to new customizers?
IG: Yes, never give up if things don't turn out right. It took me several attempts to getting the enlargement and shrinking process right. Everyone here has there own specialities and are always willing to help out a fellow Mego head.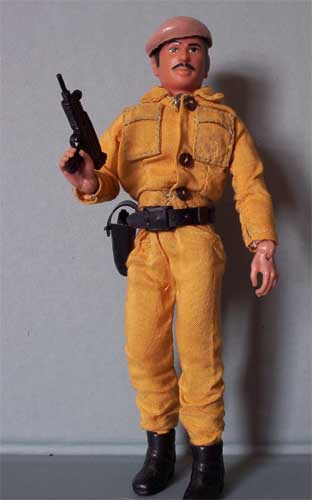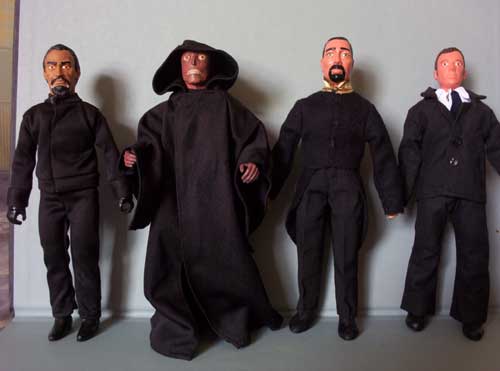 CM: Do you sell custom figures or parts? If so, why?
IG: I do have some heads for sale or trade and I recently finished my Ape feet/shoes. I do it to make available something that wasn't previously and to offer more choice, it also helps with the cost of buying materials. I don't sell figures. I don't feel my skills are evolved enough yet to be able to charge someone for my work. When I've learnt to sew I may consider it, but I can't justify it using commercially available outfits. I was asked to do a Tom Baker custom last year and I traded it for some parts I needed.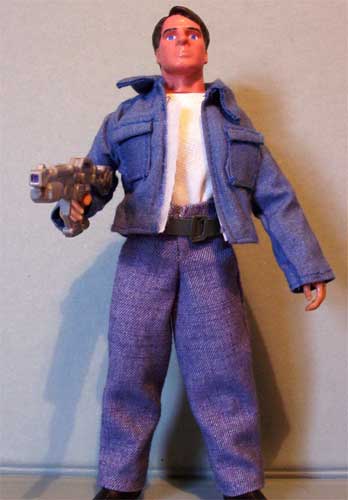 CM: What does your family/friends think of your mego custom work/hobby?
IG: They are pretty understanding about it and I try not to let it take up too much of my free Time. My friends like my work and keep asking if I can do figures of them.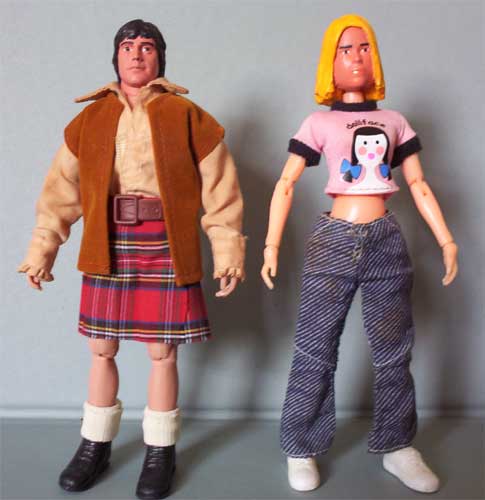 CM: Thanks for chatting with us Ian!