Customizer of the Month- April 2010 - Frank Verdejo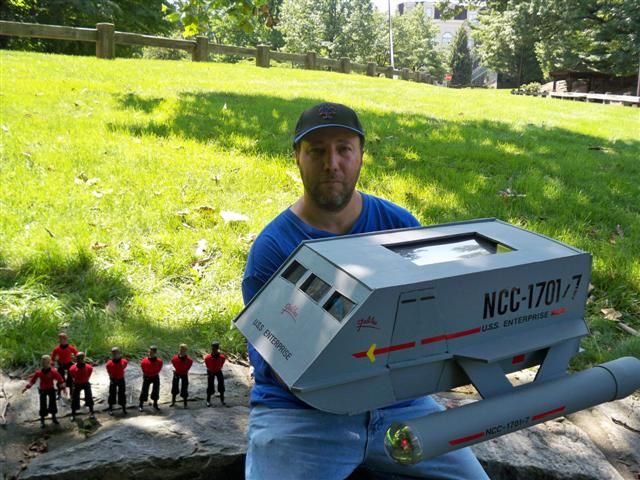 Name: Frank Verdejo
CM: Any Personal Info you are willing to share: (married? Kids? Pets? Occupation? Where from? Other hobbies,/Interests?).
FV: Three lovely kids. Married to my Mego's. Radio Control giant scale airplanes.
CM: How did you get started collecting mego?
FV: 1974, my mother bought me a Superman and Batman.
CM: What is your favorite original mego figure and line?
FV: RC Batman and WGSH.
CM: What is, in your opinion, the biggest "hole" in mego's original lines. (what figure or figure line is missing that should have been done).
FV: Green Lantern, the Flash, Hawkman, Lex Luthor, Two Face, Captain Cold, Bizarro.
CM: What motivated you to start customizing?
The chance to mix it up a bit (creating characters that weren't done before).
CM: What was your first custom?
FV: It was molded cowl Batman, I colored the eyes completely white (removed the pupils) and made the cape longer and wider...no pictures.
CM: How did it come out? (looking back on it now)
FV: Came out pretty good. My friends liked it.
CM: What have you done/learned that has improved your customizing skills?
FV: I learned to be patient, and pay attention to the smallest detail.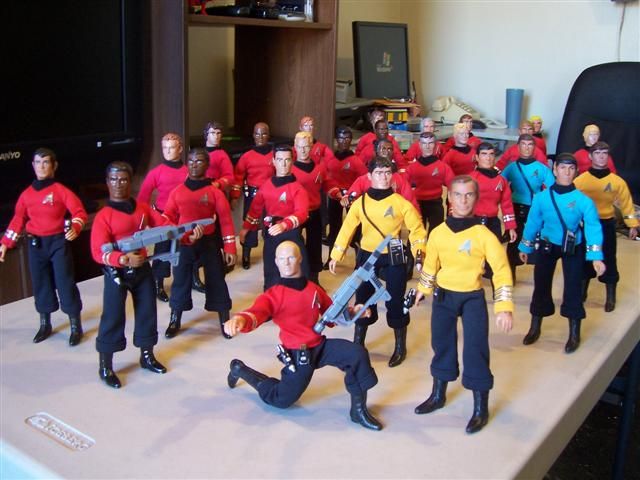 CM: What areas of customizing is your strongest points, or favorite things to do?
FV: The creative aspect of customizing gives me a rush. For example: Blinking lights on the Shuttlecraft, a Batman cowl with the ability to display the white slits on or off, making the character similar to the comic book but yet Mego-ish.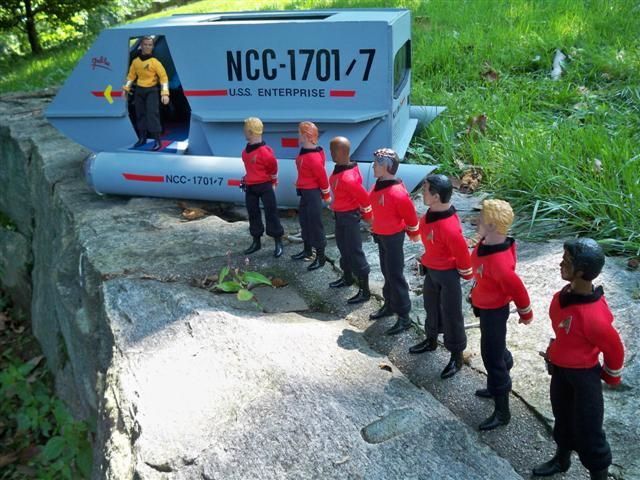 CM: What resources make it easier for you as a customizer? (is there a source for parts? Information? Etc. that aids you more than anything else?).
FV: Individual sites where they sell custom parts for the 8-inch format.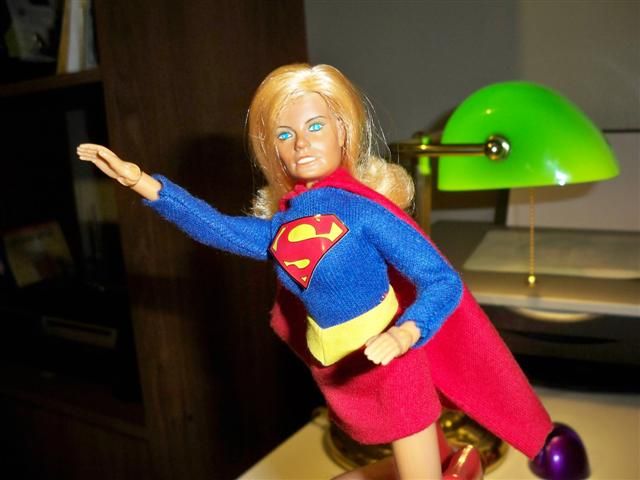 CM: What is your favorite custom you've done and do you think it's your best work? If not, what do you think is your best work?
FV: My favorite custom is Bruce Lee. My best work is the Lone Ranger and Tonto.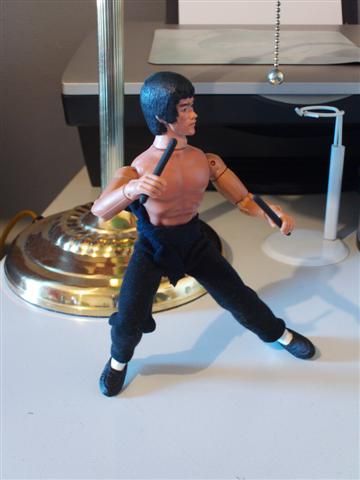 CM: Why do you choose the projects you choose?
FV: The thrill of making dioramas, whether it's a western scene or a Star Trek scene (the Star Trek crew against the Klingons).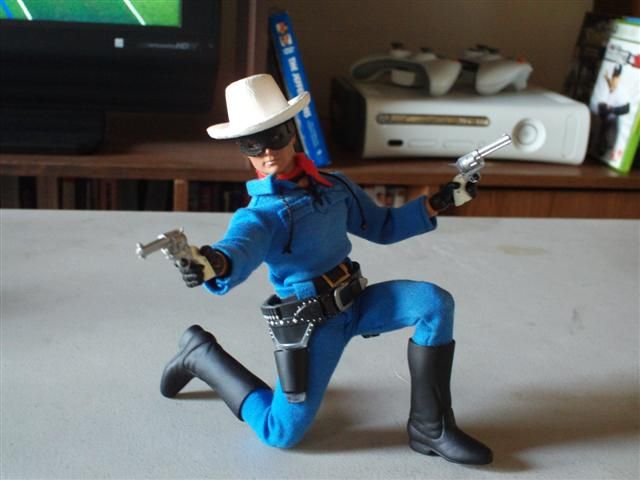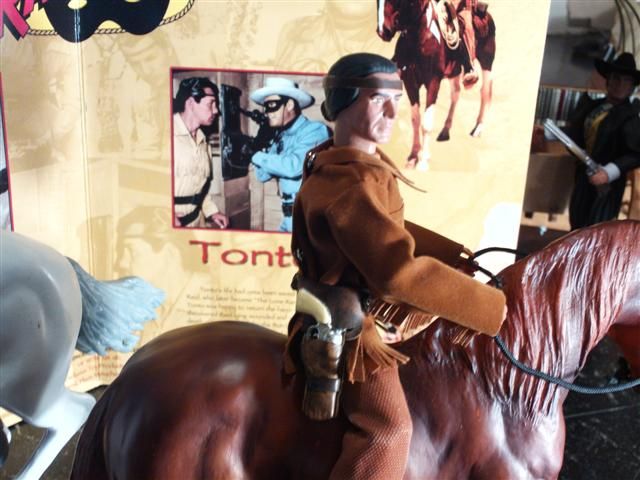 CM: What are your favorite customs others have done and why?
FV: My favorite custom is Captain America by MegoSpidey.
CM: What is on your "to do" list in the near future?
FV: A western town and a batmobile.
CM: How do you think customizing affects the mego collecting hobby?
FV: It brings an allure to it, and it allows comic book geeks to view their favorite heroes in 3-D (which entails the desire to purchase Mego's).
CM: Any tips or words of customizing advise to new customizers?
FV: Keep on with the keep on and never quit, because all customs are unique.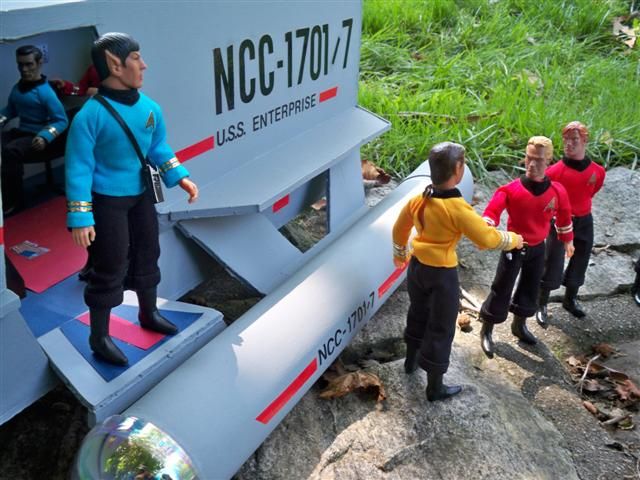 CM: Do you sell custom figures or parts? If so, why?
FV: Never sold anything. What I make is Exclusively for my kids.
CM: What does your family/friends think of your mego custom work/hobby?
FV: They're fascinated by it, totally love it.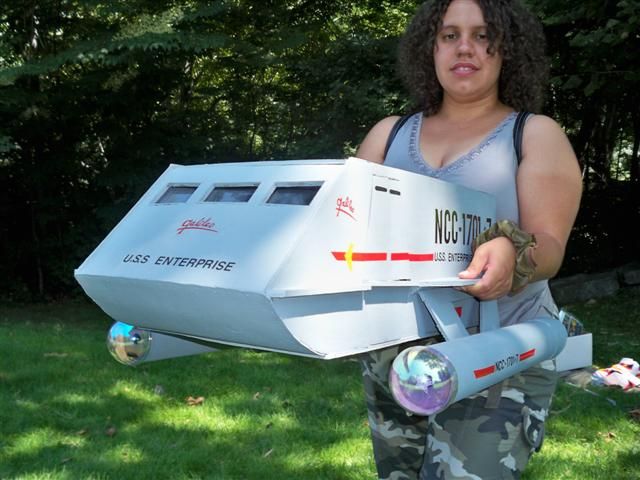 CM: Thanks for your participation Frank!
FV: Since 1974 I've been amazed by all the wonderful 8" Action figures that that company named "Mego" gave us back then. From this amazement sprung the desire to customize, and the effects linger on.... till today.